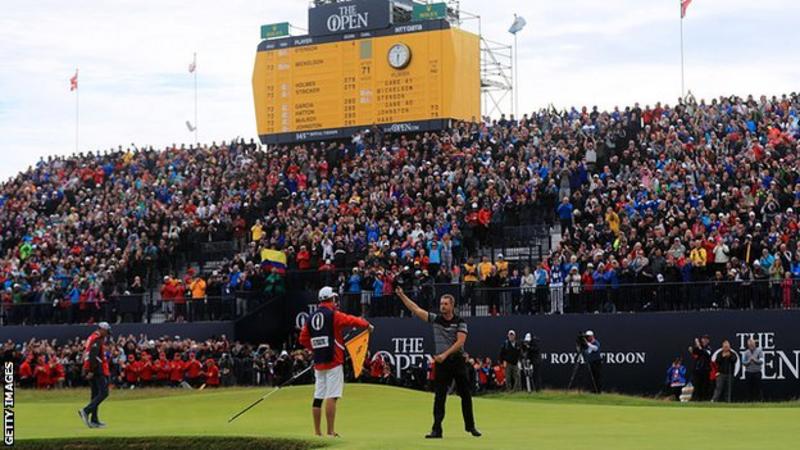 President Donald Trump faces a long wait before his Turnberry golf course stages the Open.
The Ayrshire course, which last staged the championship in 2009, has been overlooked for the 2023 tournament which will be hosted by Royal Troon, just seven years after it was last played there.
And it seems unlikely that Turnberry will return to the Open rota in the foreseeable future, despite £200m worth of improvements since the US president bought the resort in 2014.
The R&A governing body wants larger crowds at the championship and Turnberry's remote setting means it attracts the smallest attendance of any of the Open venues.
"Big-time crowds are needed to make big-time sport," R&A chief executive Martin Slumbers told BBC Sport. "We are striving to grow the number of spectators who are coming."
Troon, where Henrik Stenson won a thrilling duel with Phil Mickelson in 2016, has been selected to stage the 2023 event to mark the 100th anniversary of the Open first being played there.
But the venue also provides closer proximity to Glasgow and a road network that enables larger crowds to attend. More than 170,000 people watched Stenson's triumph four years ago.
If you can't get the crowds and the media in there, it doesn't work for how we see the championship today
Source: Read Full Article