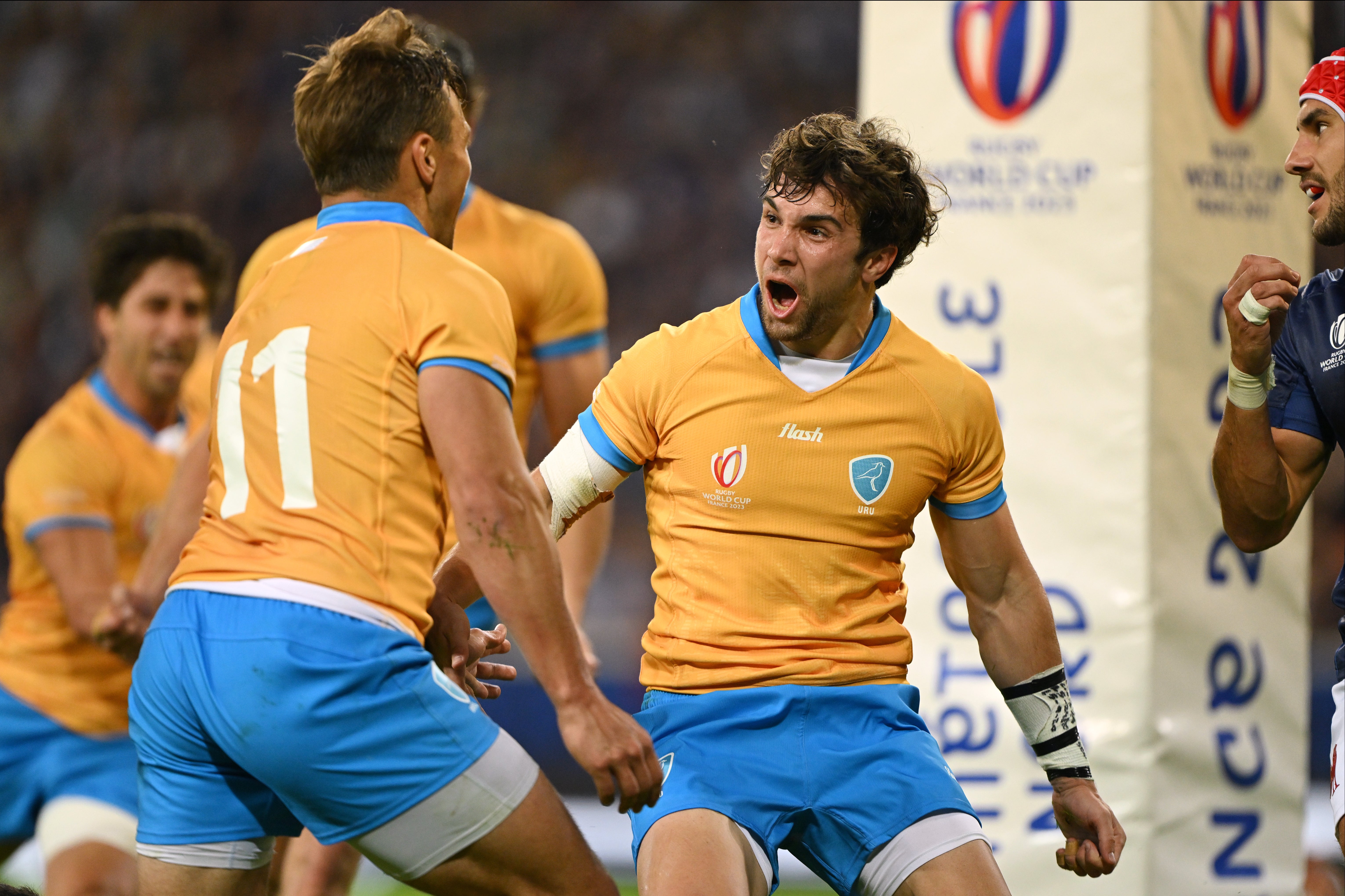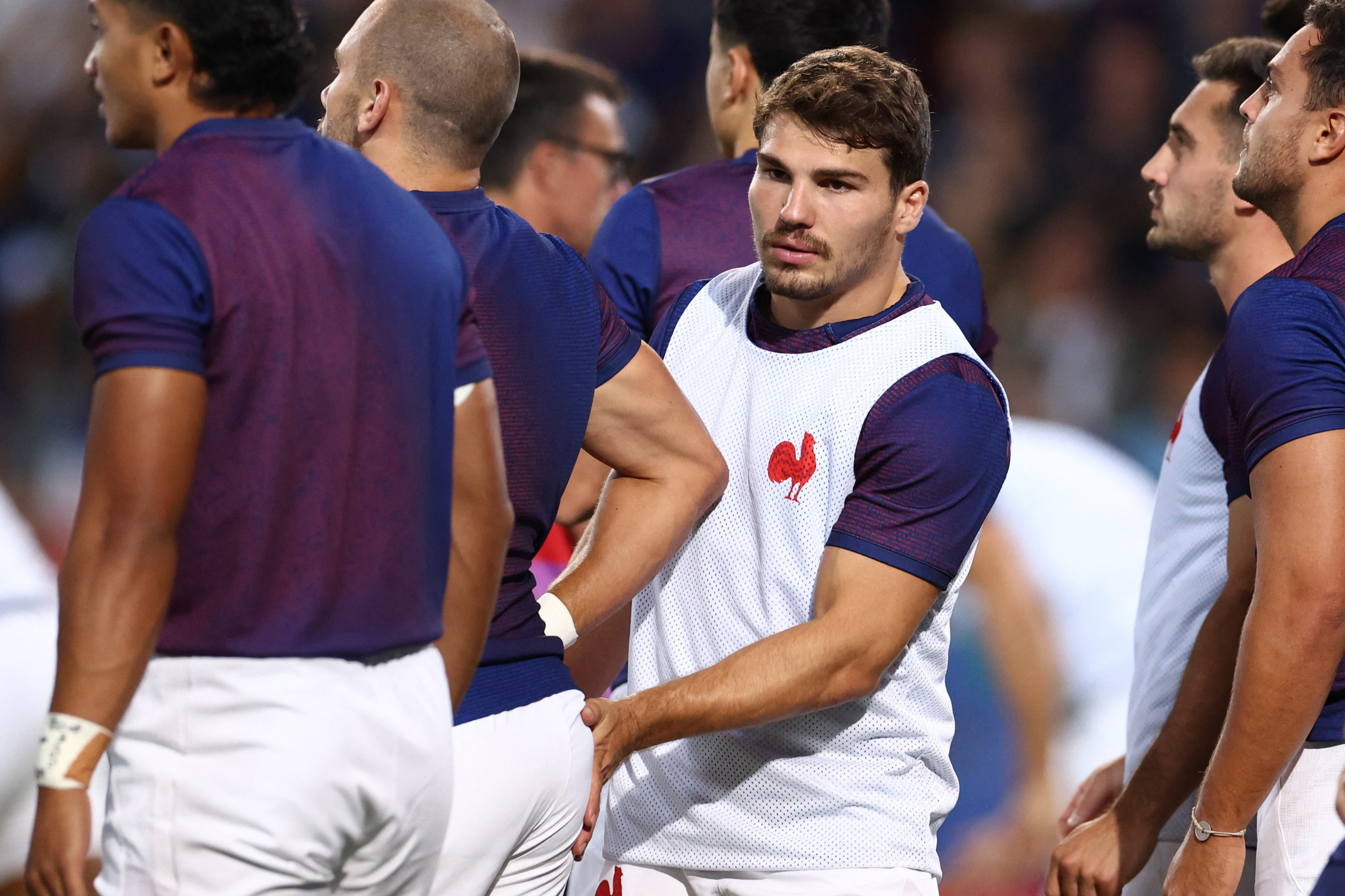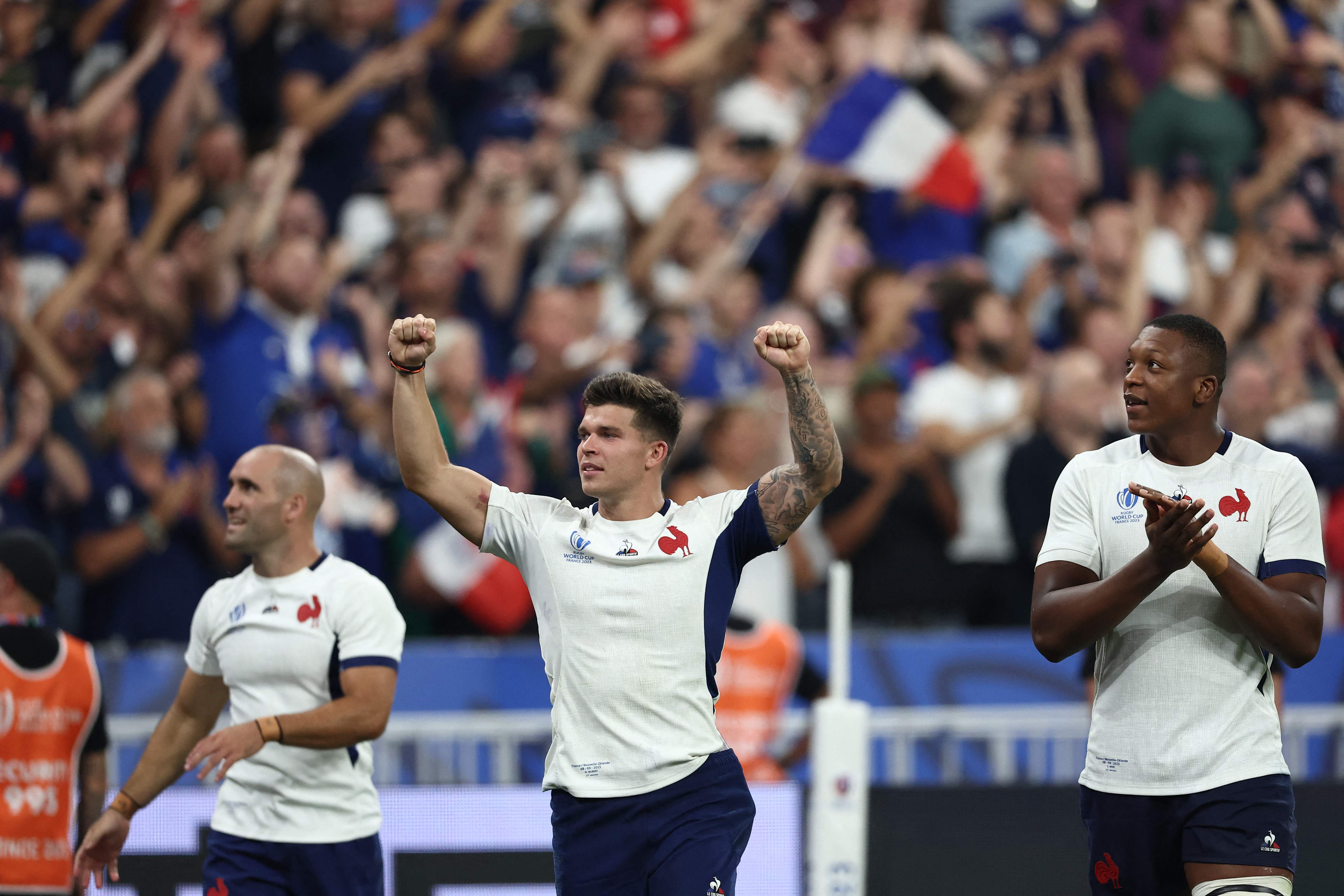 FRANCE TRY! France 26 – 0 Namibia 20 mins
Penaud gets his second and secures the bonus point! He's delivered the ball from a deceptive the lineout and races away to score. Ramos again with the conversion.
FRANCE TRY! France 19- 0 Namibia 17 mins
Ollivon dots down after some slick passes between teammates including Dupont and Jalibert who flicks the ball inside before Ollivon is delivered the ball with ease and dots down. France have a third within under 20 minutes and Ramos adds the conversion.
France penalised for holding on. France 12 – 0 Namibia 12 mins
An exciting passage of play from Dupont and Fickou who make some good metres between them, but France are later penalised for holding on and Namibia have possession.
FRANCE CONVERSION France 12 – 0 Namibia 10 mins
Ramos converts this time.
FRANCE TRY! France 10 – 0 Namibia 9 mins
Youngster Louis Bielle-Biarrey does the work to race to the ball after a kick and keep it in play with an impressive pass to Danty and the returning centre scores.
FRANCE TRY! France 5 – 0 Namibia 6 mins
Damian Penaud is at it again and scores in the corner after collecting a kick from Dupont after the build-up play from the lineout. Ramos misses the conversion.
France kick to the corner. France 0 -0 Namibia
France given the penalty for Namibia going in at the side and kick to the corner.
KICK OFF! France 0 – 0 Namibia
Cliven Loubser gets the match underway and Namibia immediately put pressure on full-back Thomas Ramos who kicks the ball out. The visitors have a lineout but France soon gain possession.
Anthems
Not long until kick-off now! A rousing rendition of La Marseillaise rings out in front of a sold-out Stade Vélodrome.
Andre van der Bergh: " The spirit in the team has never gone dull"
Namibian full-back Andre van der Bergh said:"Ever since our plane landed here it was just so overwhelming. We have been treated so well. The French community – I didn't know they were that rugby mad. I thought it was more football over here. It has been amazing.
"As we climb off the plane, as we get on the bus, as we enter this amazing stadium, as we get to meet fans after the games, the word that keeps popping up is 'privileged'. For me, it's completely new. I have never played in front of 10,000 people, now I come here and I play in front of 35,000 and I've heard this game is sold out as well.
"Every year we come in as underdogs. The spirit in the team has never gone dull. Everyone knows that as soon as this is done, there might not be another opportunity. Le Roux Malan, second game, a freak accident; you count your blessings. This has just been a huge, huge privilege for us."
Source: Read Full Article