A picture from Twickenam's post-match hospitality commitments emerged on social media in the late hours of Sunday night that showed three generations of the Farrell family: England's past, England's present, England's future?
If Andy Farrell's genes are anything to go by in his son, Tommy Farrell will be pulling on the red rose in the not too distant future too, but on Sunday the story was all about his father, Owen, and his England side that dominated Ireland with a first-half display that ranked among the best witnessed in the Eddie Jones era.
Owen's international career has already surpassed what his father achieved during his short-lived rugby union stint, but the jury has remained out on his leadership capabilities given what is already on his plate when on England duty – one of the two pivotal midfielders who is also playing out of his natural position. That was until Sunday, when the 'Farrell for captain' bandwagon picked up its most substantial dose of momentum yet.
Download the new Independent Premium app
Sharing the full story, not just the headlines
The 28-year-old is still relatively fresh when it comes to international captaincy, though in winning his 82nd England cap at the weekend and 86th including the Lions, he is just nine appearances behind opposite skipper Johnny Sexton when it comes to Test experience. Farrell, like Sexton, has been criticised in the past for rubbing officials up the wrong way by over-talking or for losing his voice when it matters most, but there were no signs of that at all against the Irish. Farrell could be heard chipping away throughout the contest with referee Jaco Peyper, but in a generally constructive way that suggested the England skipper had made full use of his pre-match meeting earlier in the week, when potential issues are raised by both sides ahead of time.
That open line of communication between Peyper and Farrell – beyond the penalising of him for his brief flare-up with CJ Stander – helped England to stay on the right side of the law and benefit greatly as a result, though Jones was more impressed by what he saw when the full week was taken into account.

Ratings: England vs Ireland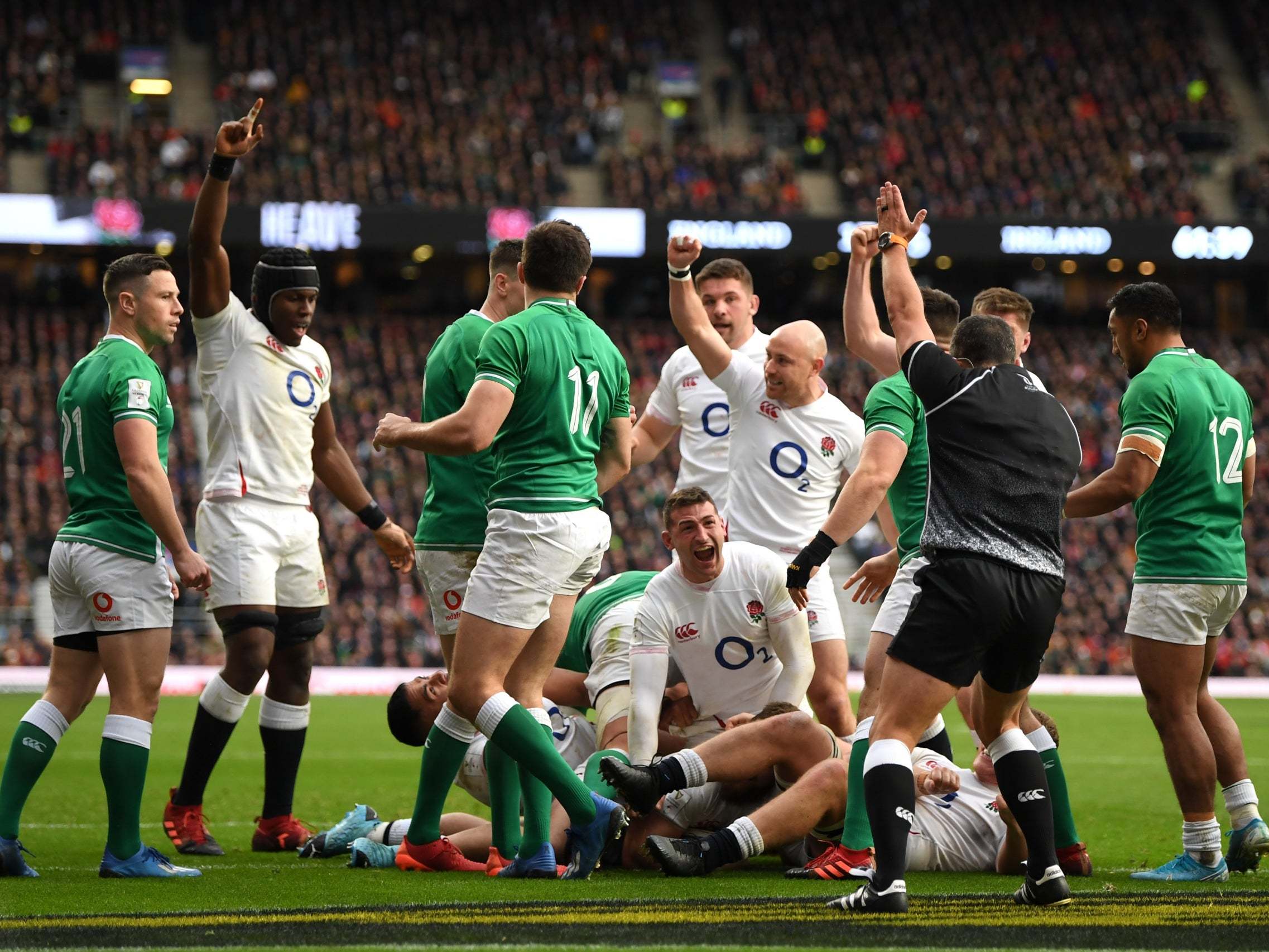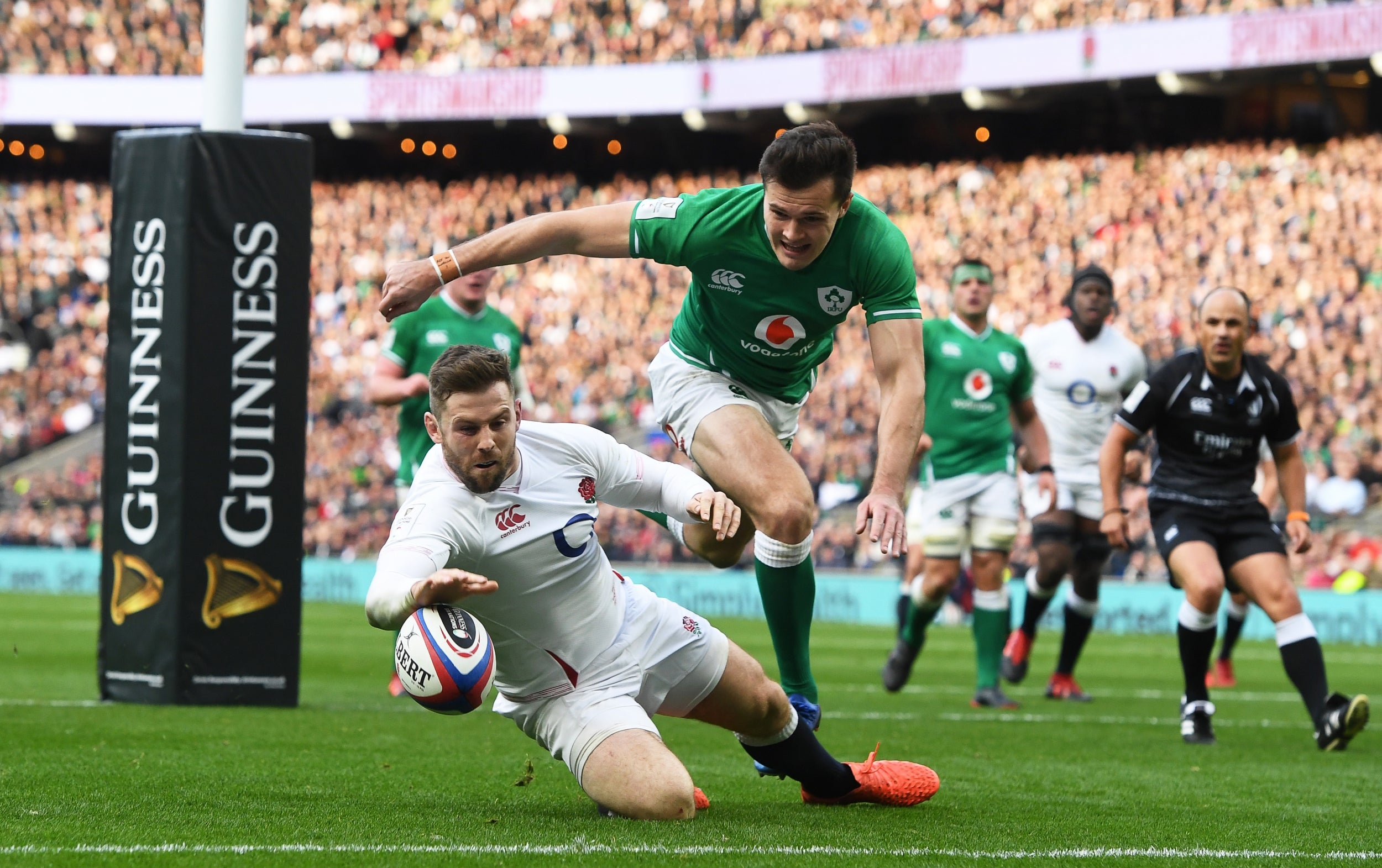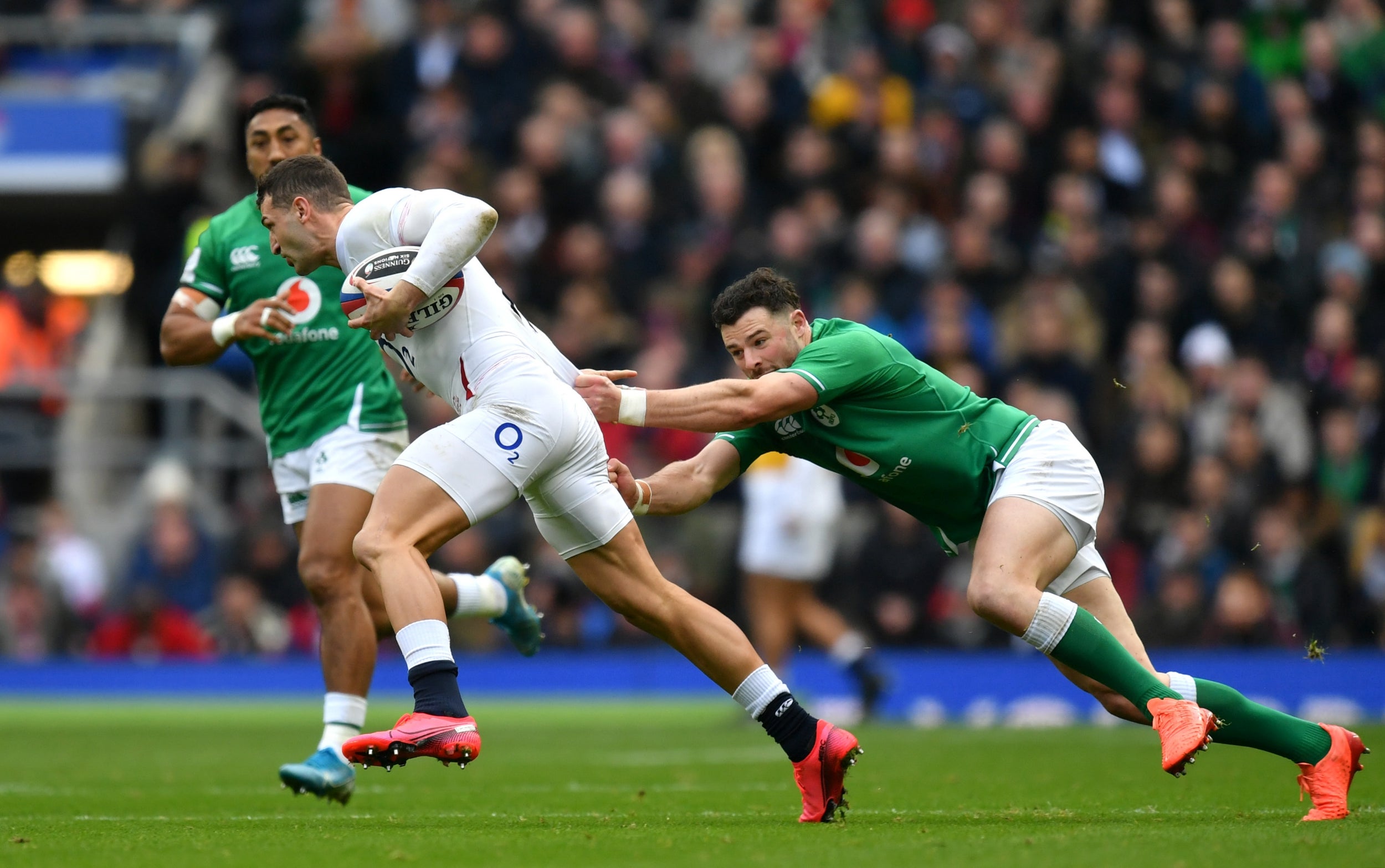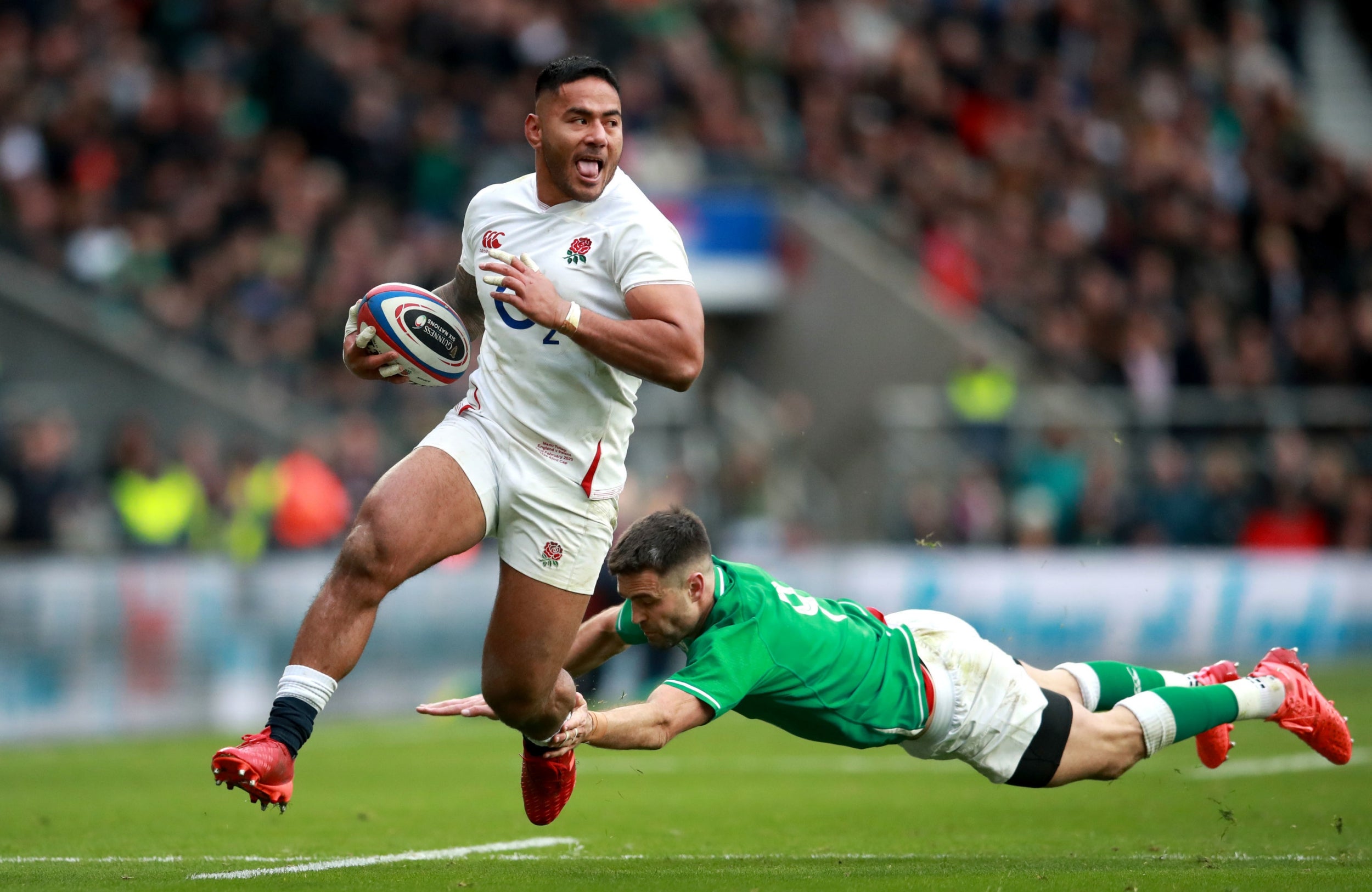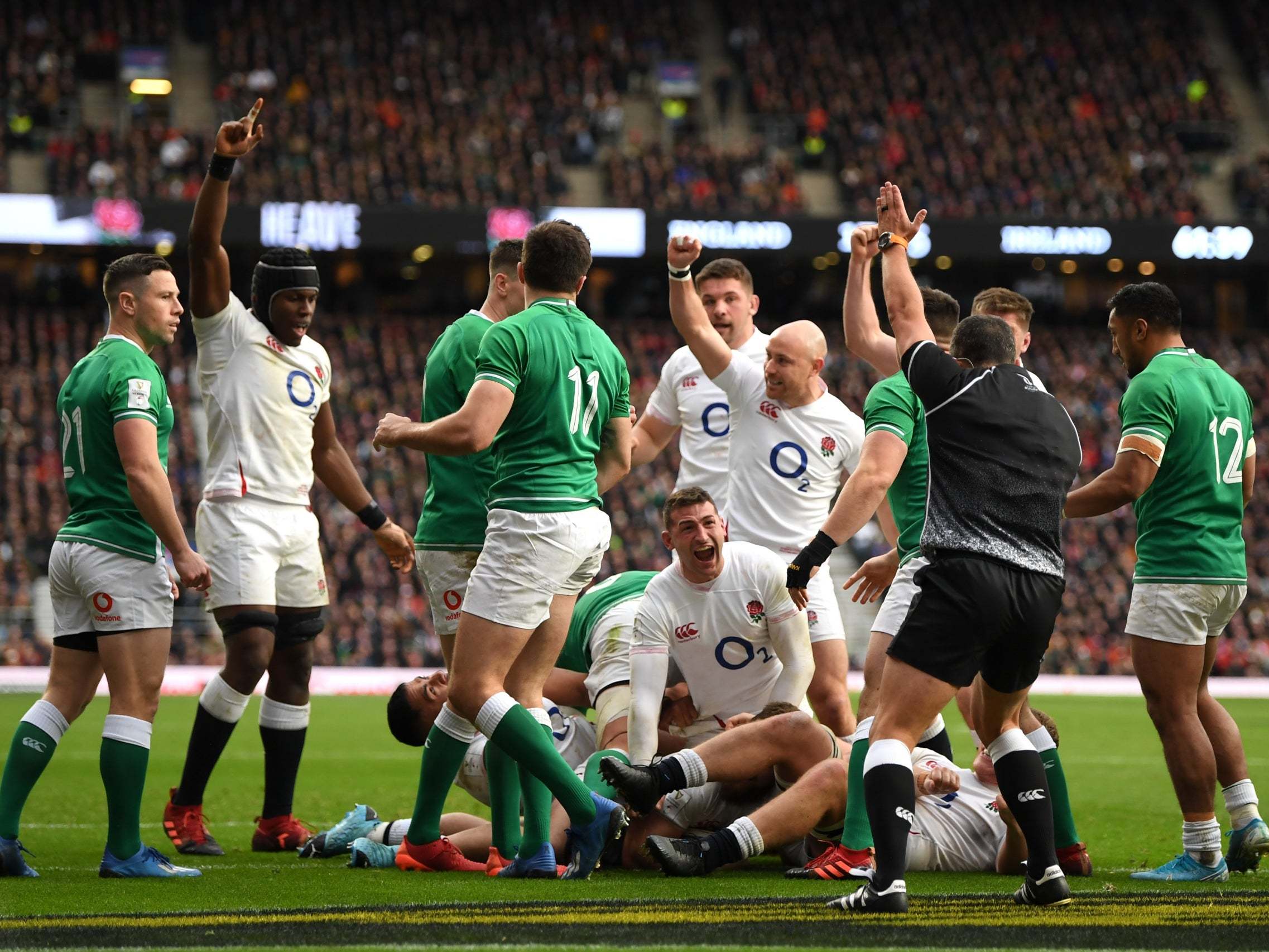 1/31

England vs Ireland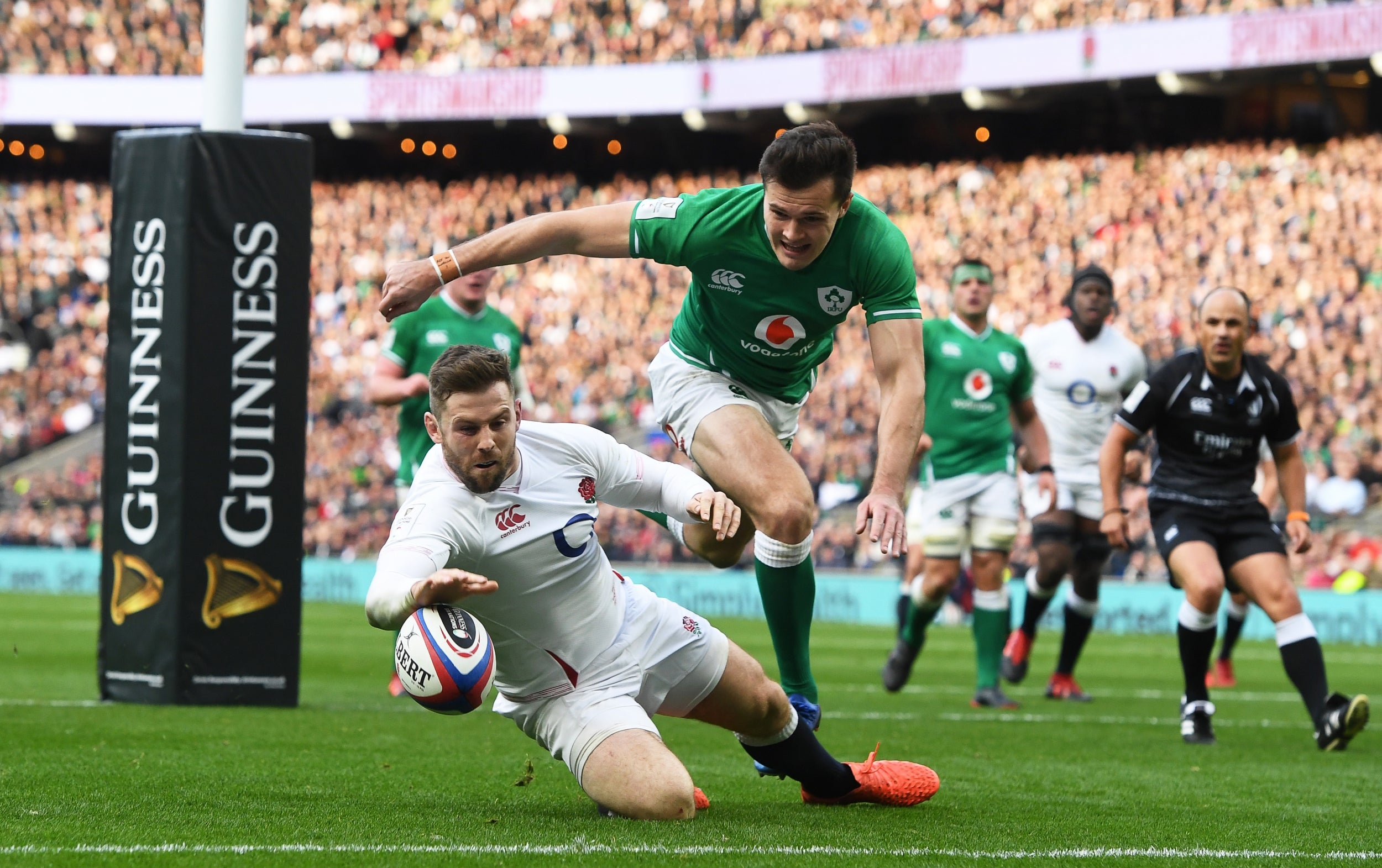 2/31

England: Elliot Daly – 8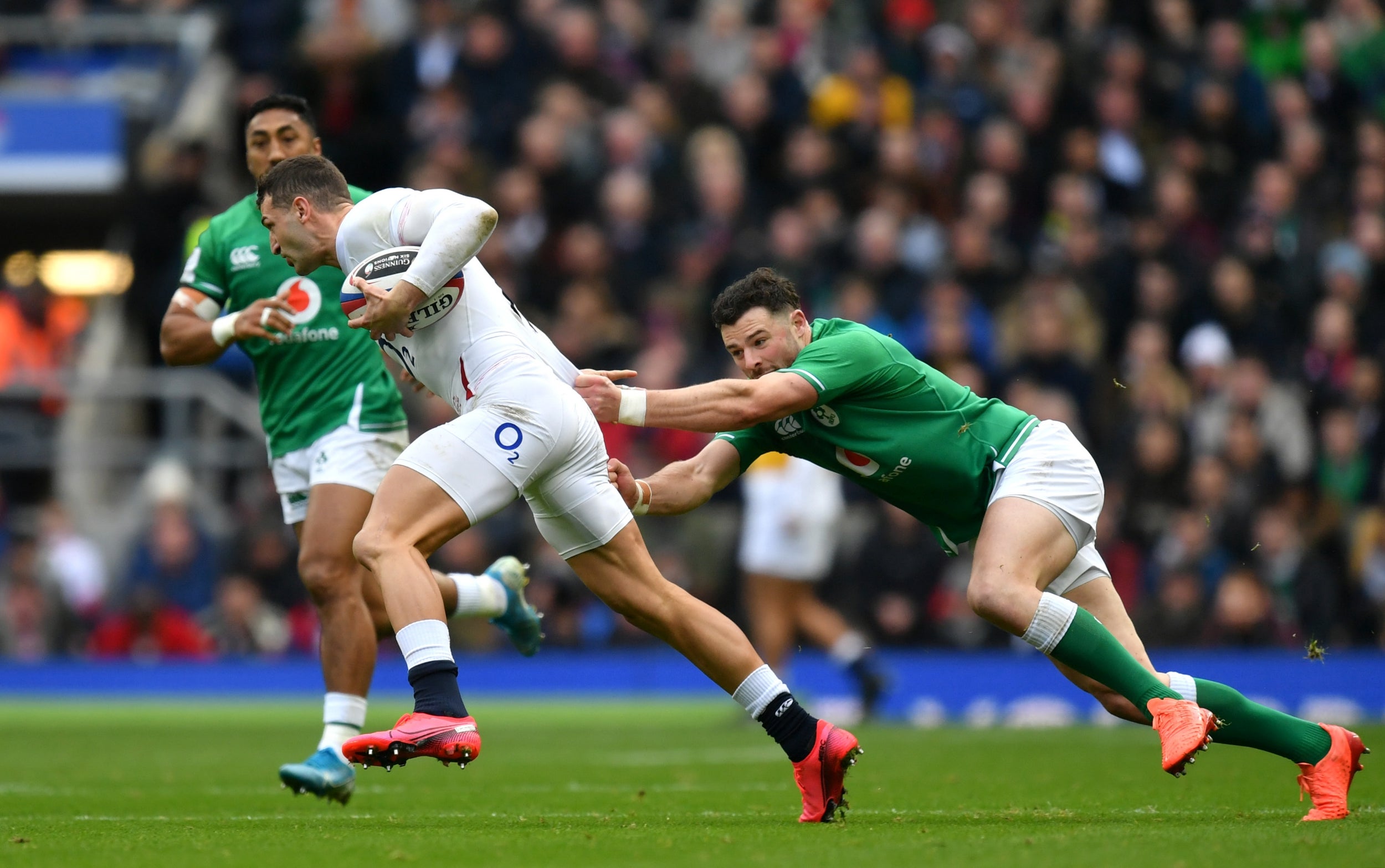 3/31

Jonny May – 6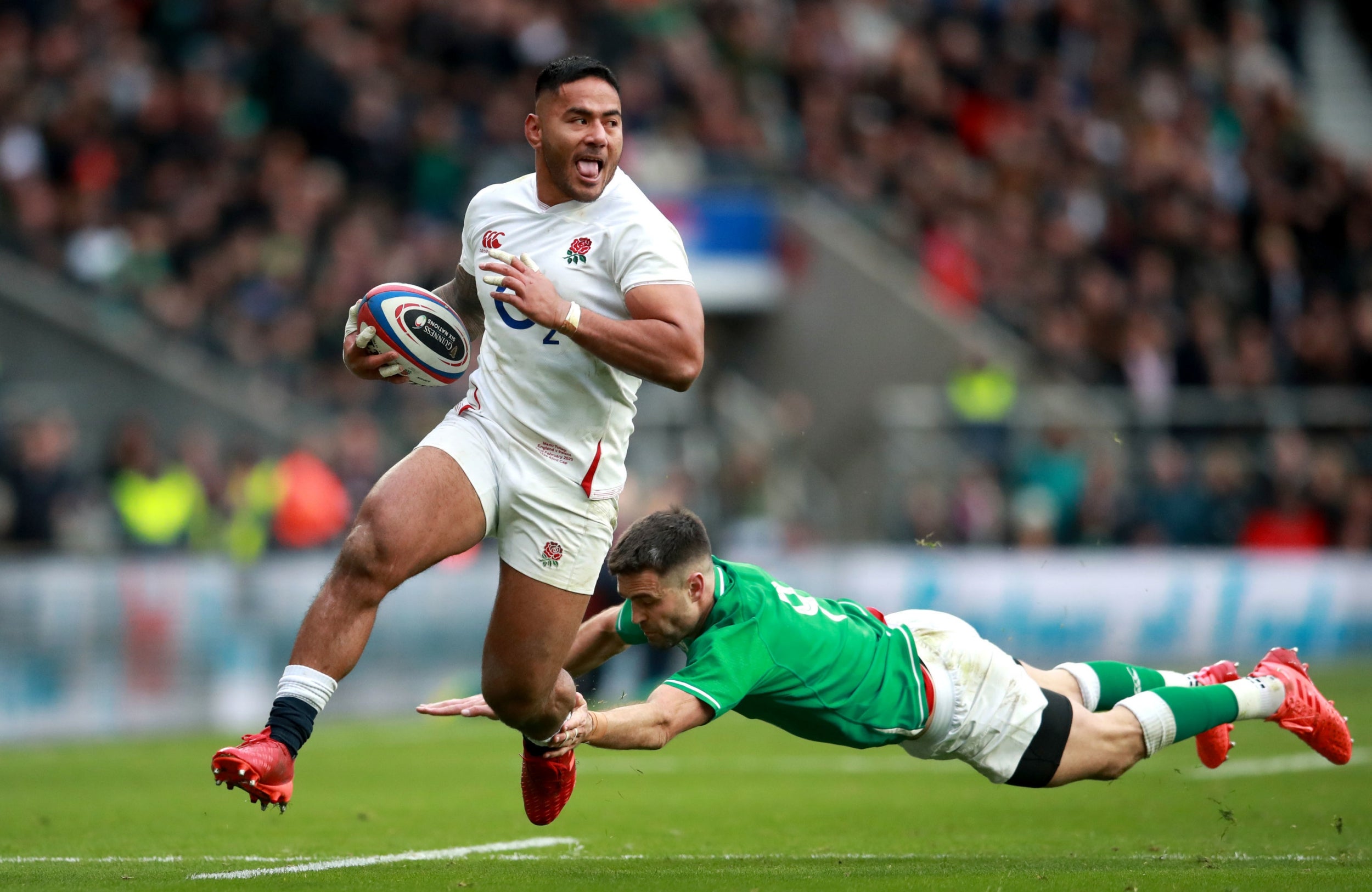 4/31

Manu Tuilagi – 7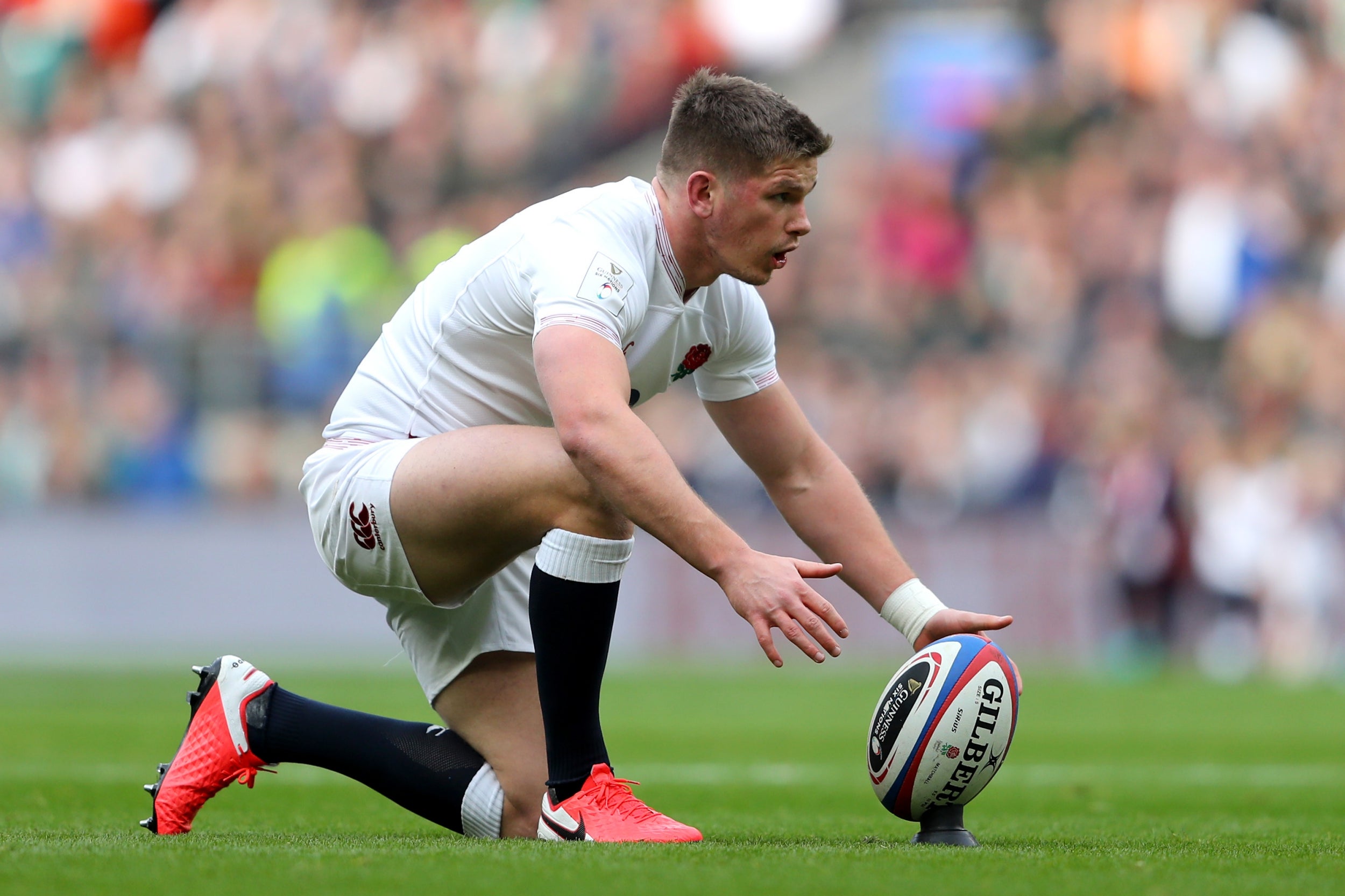 5/31

Owen Farrell – 8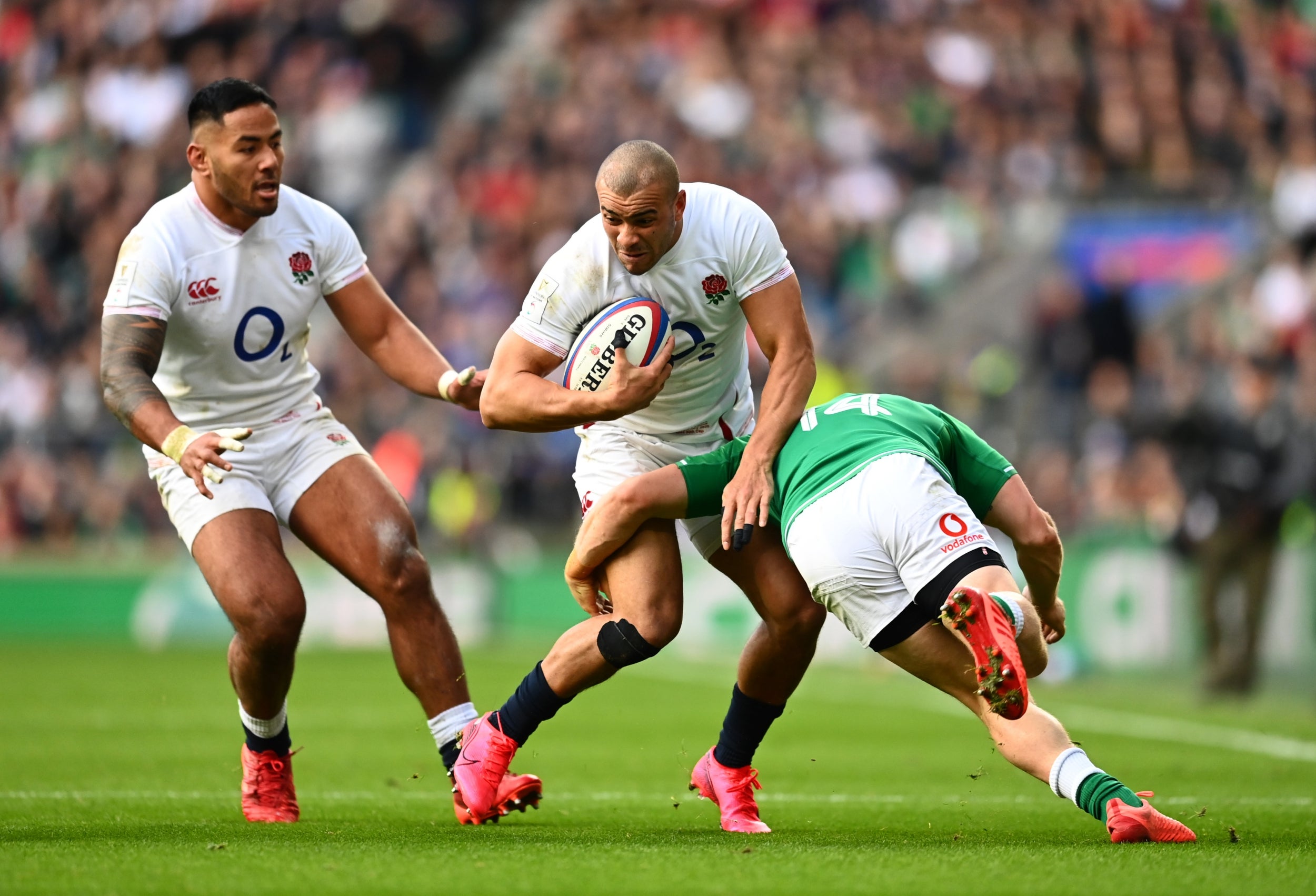 6/31

Jonathan Joseph – 7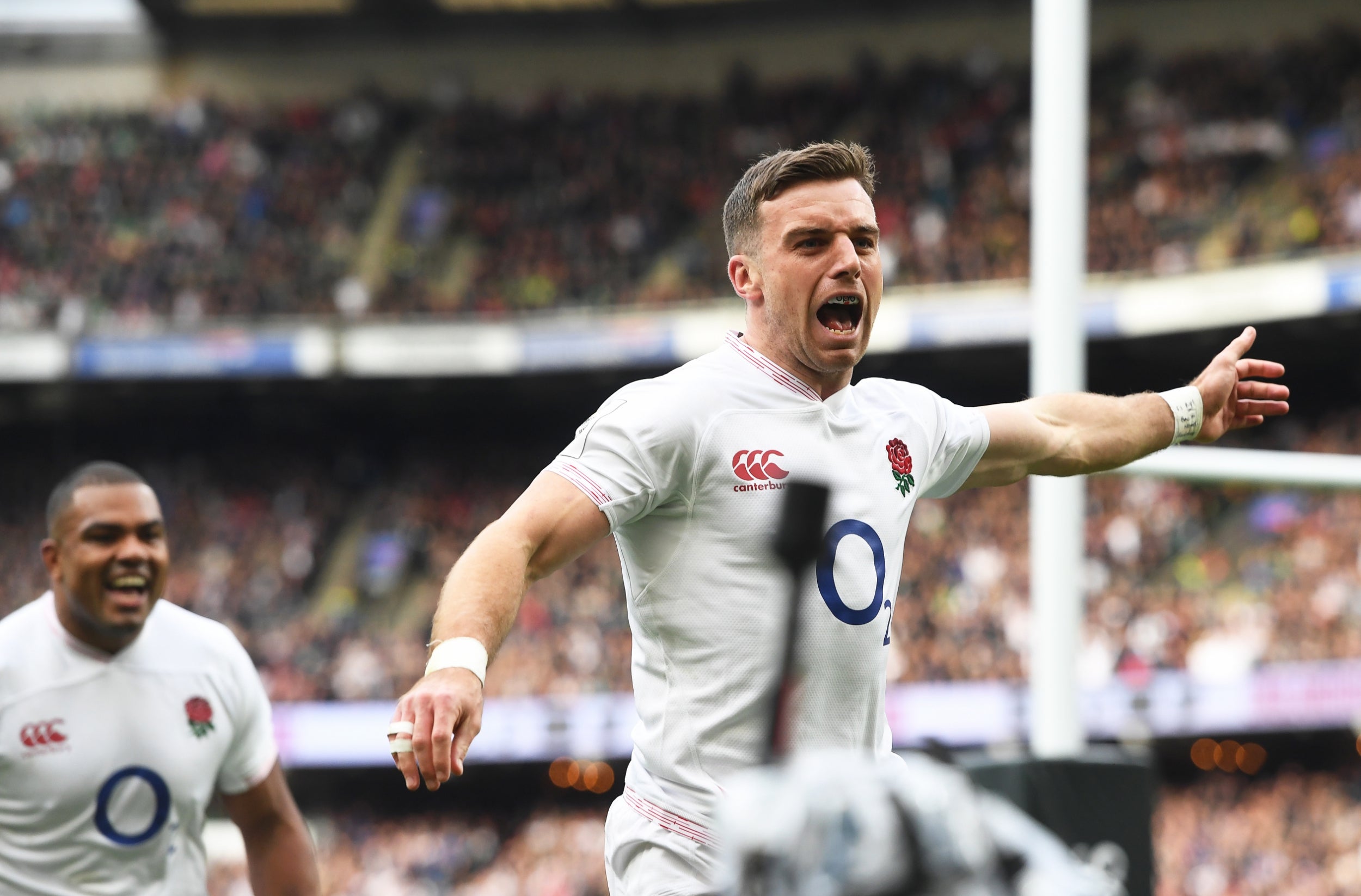 7/31

George Ford – 8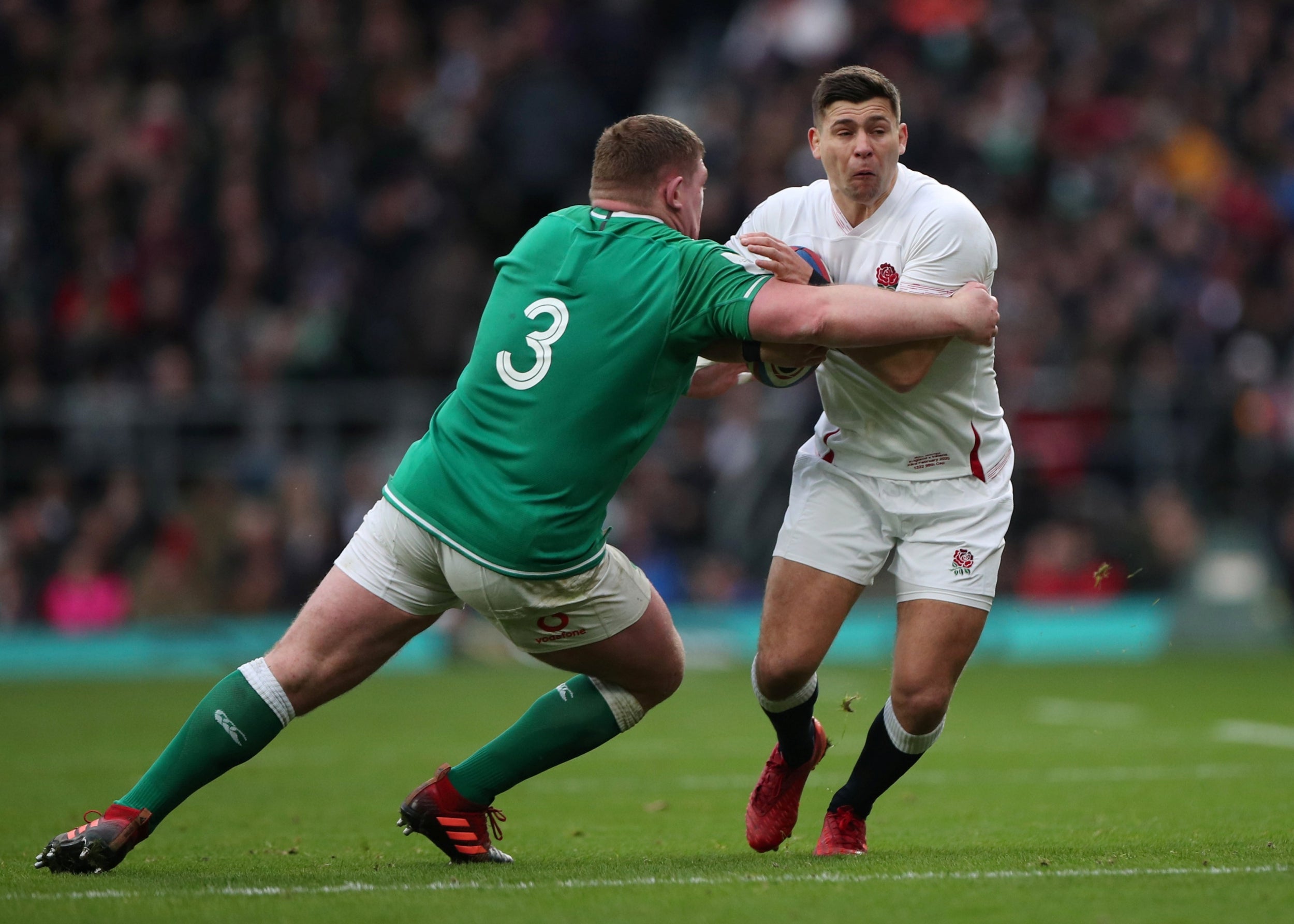 8/31

Ben Youngs – 7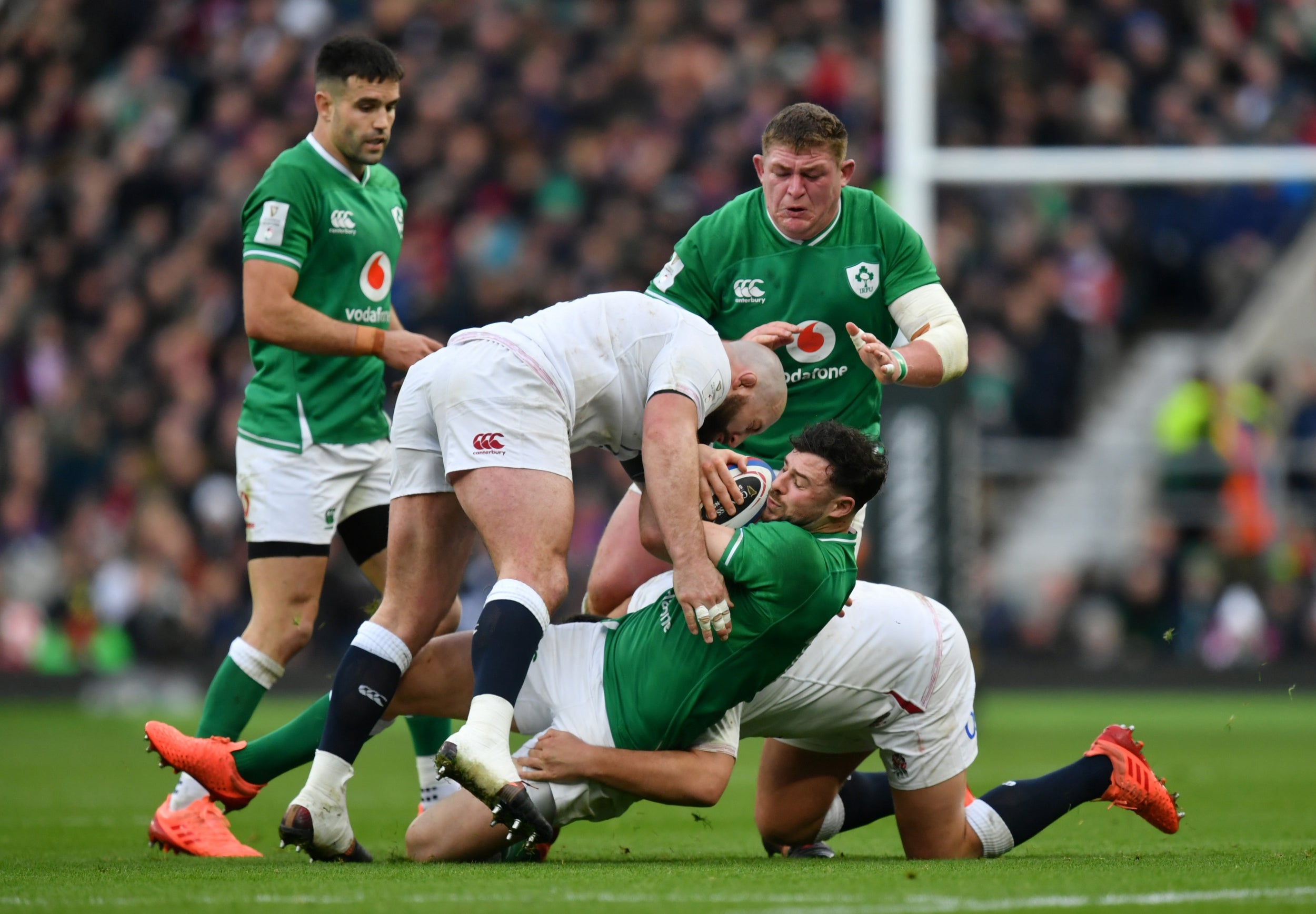 9/31

Joe Marler – 8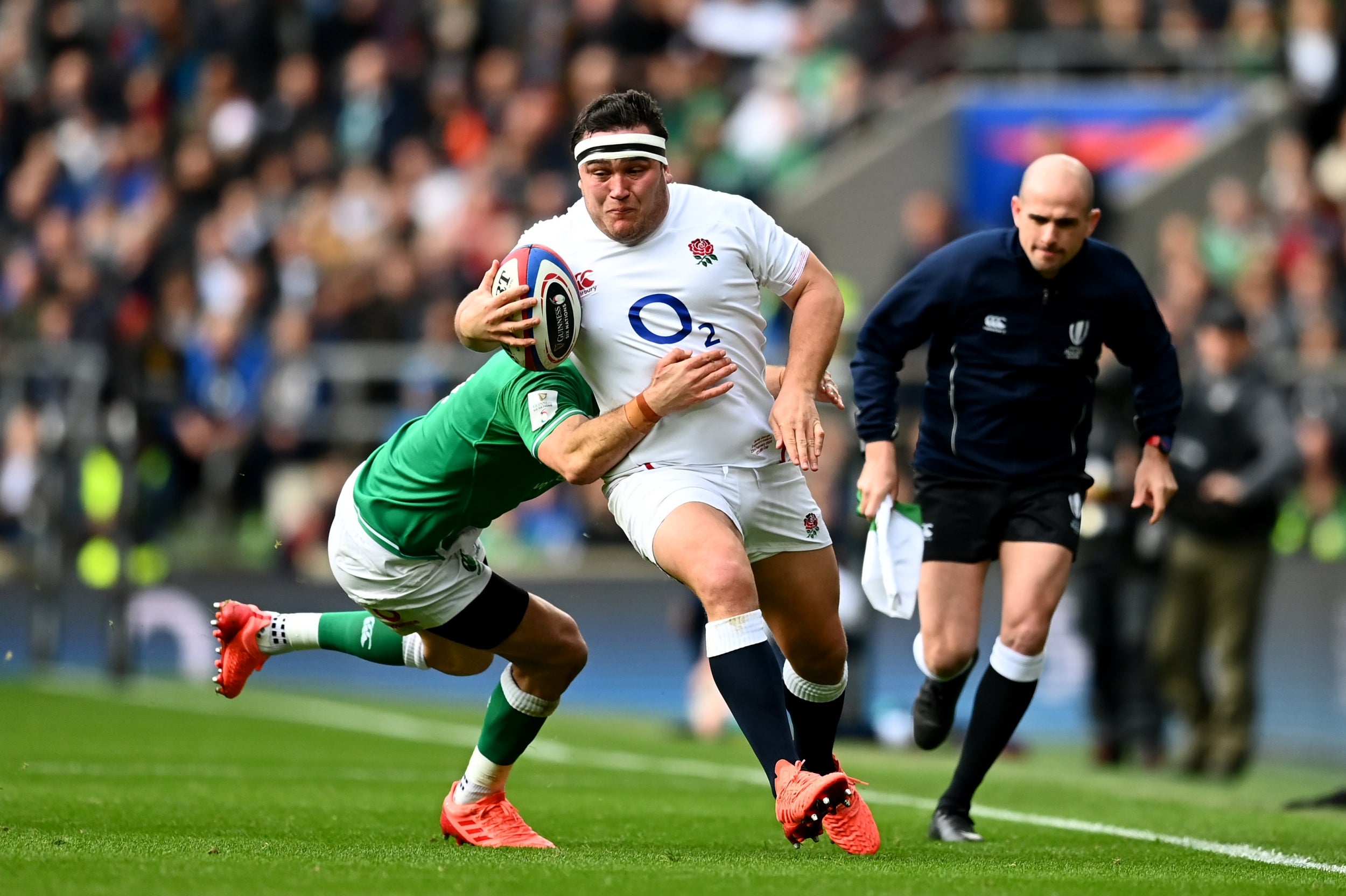 10/31

Jamie George – 7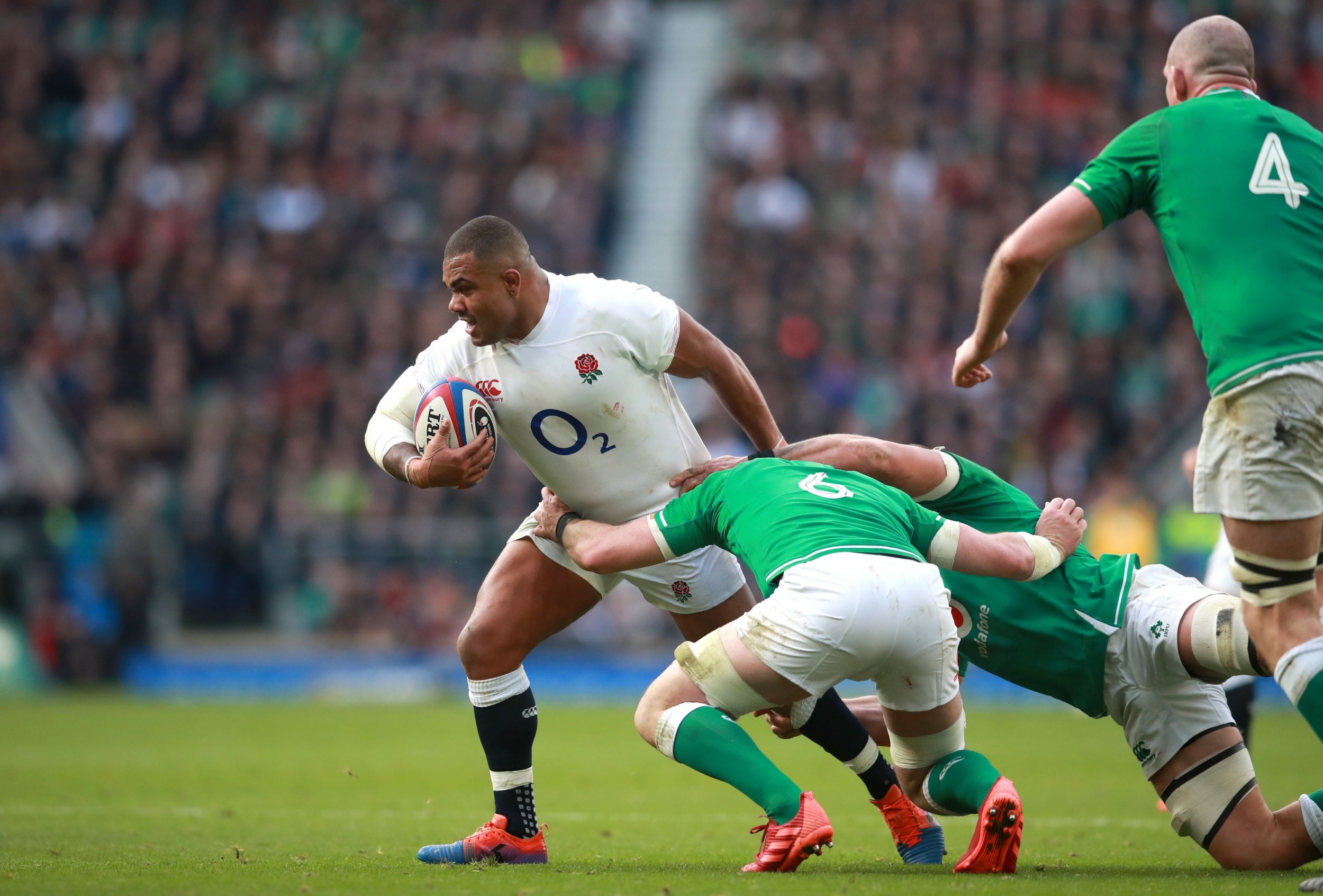 11/31

Kyle Sinckler – 7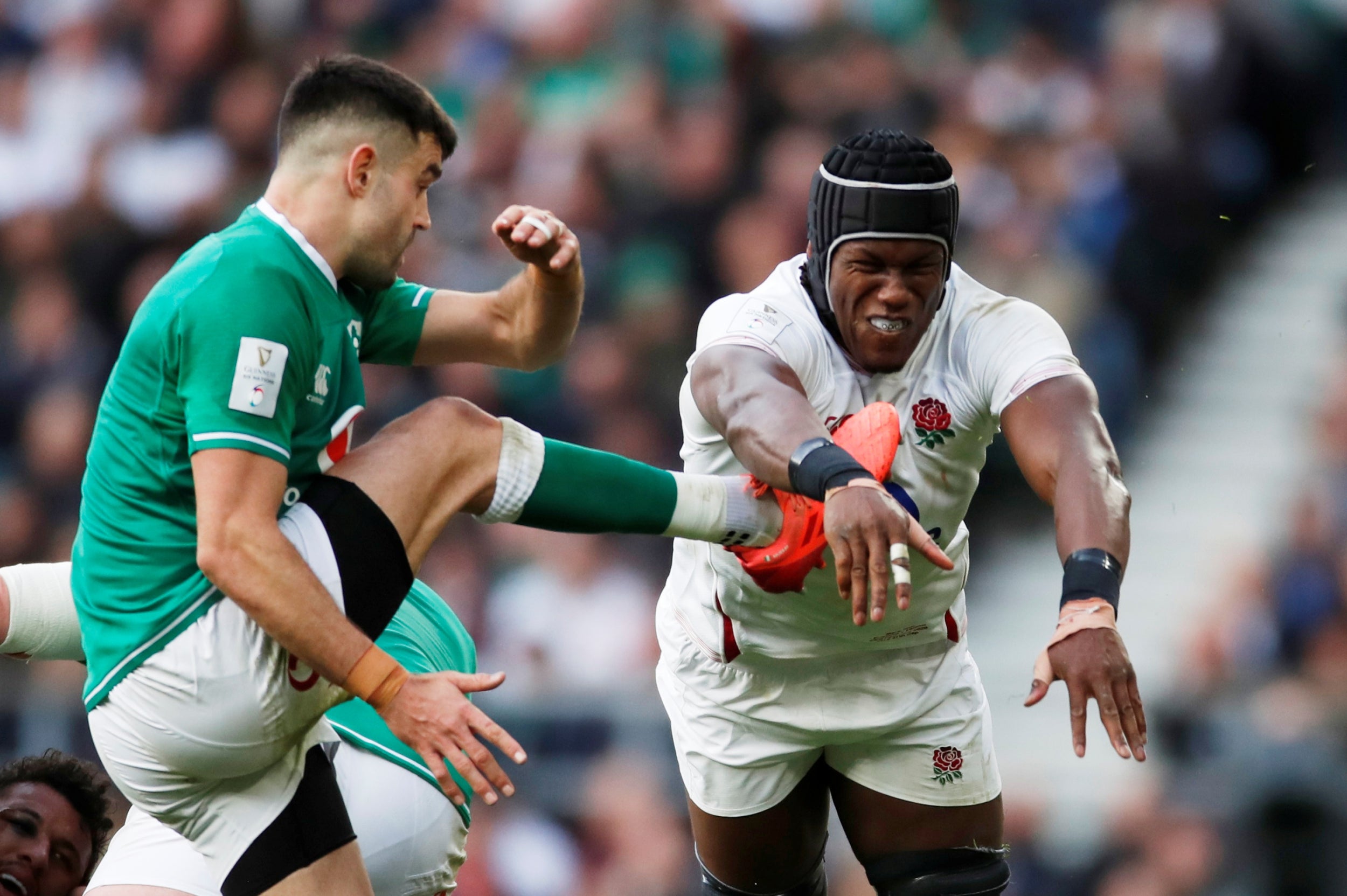 12/31

Maro Itoje – 8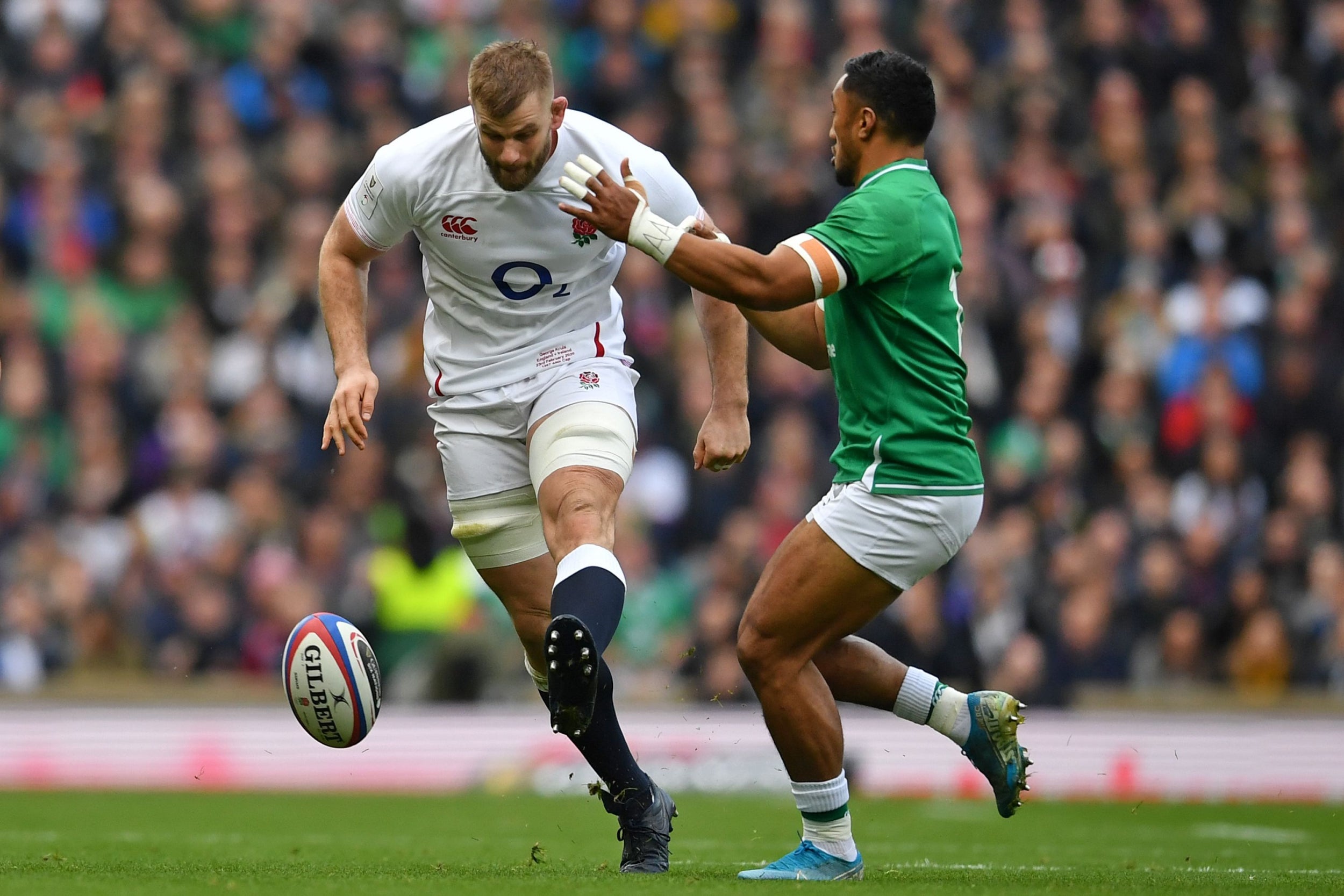 13/31

George Kruis – 7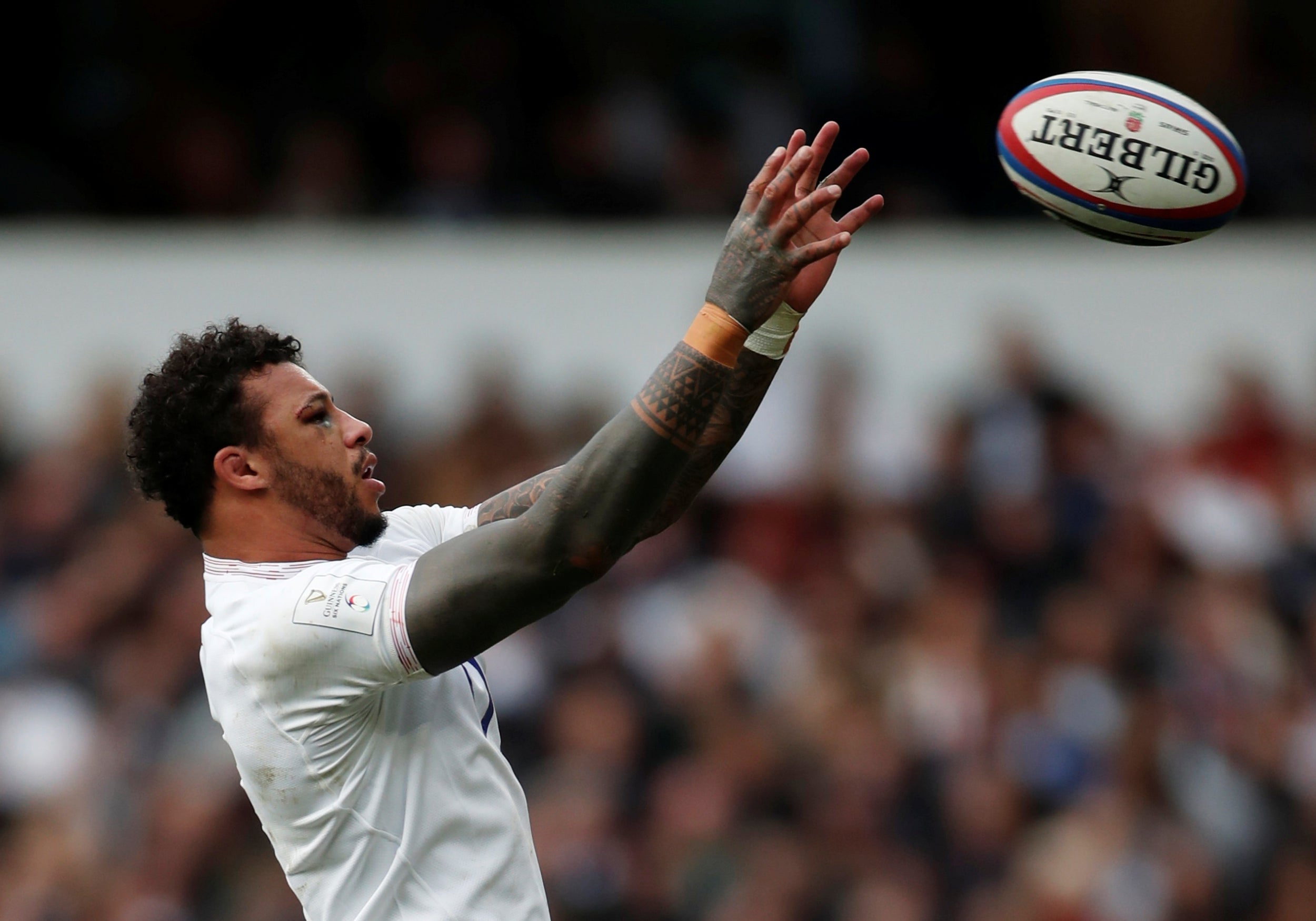 14/31

Courtney Lawes – 7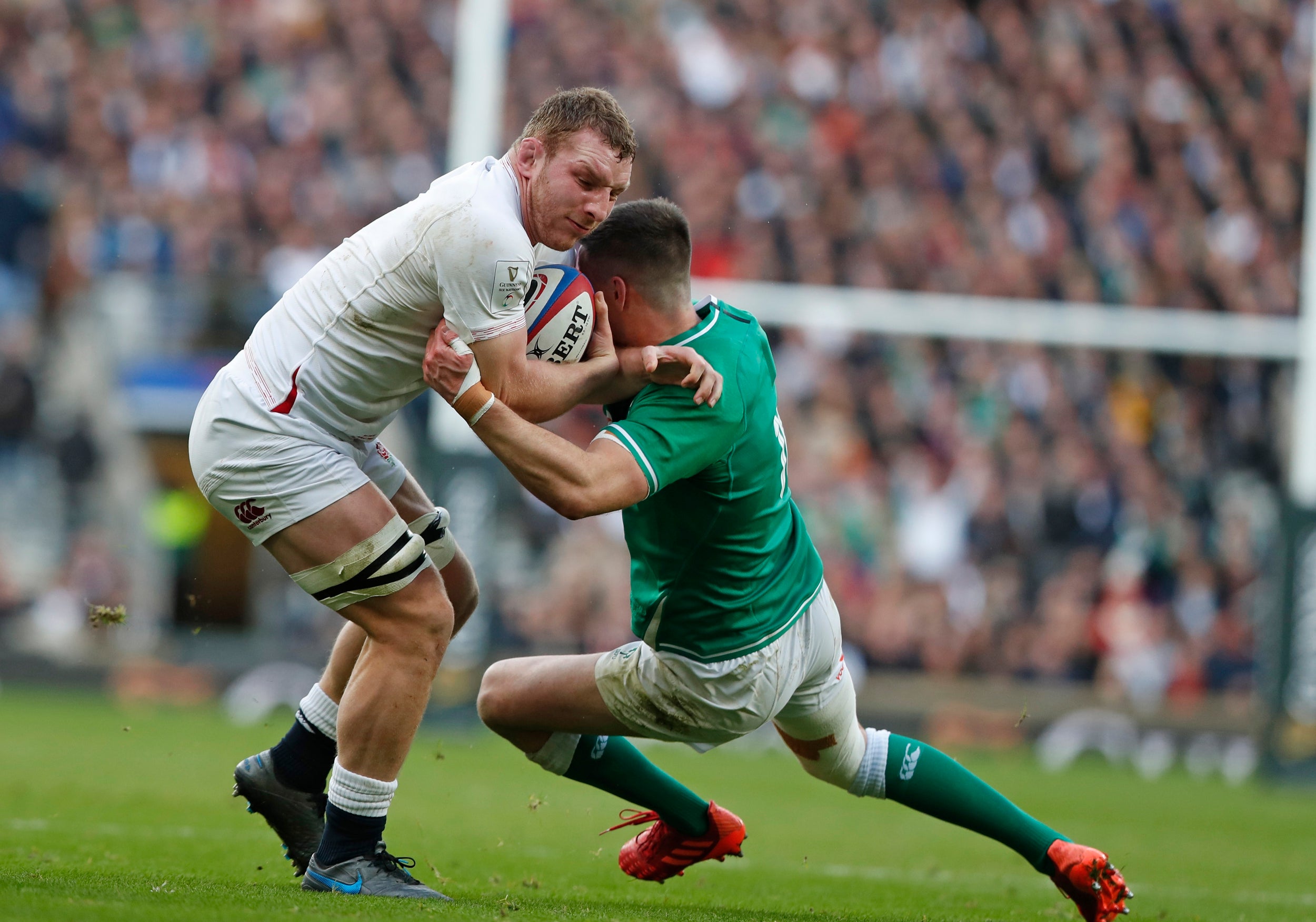 15/31

Sam Underhill – 7
16/31

Tom Curry – 7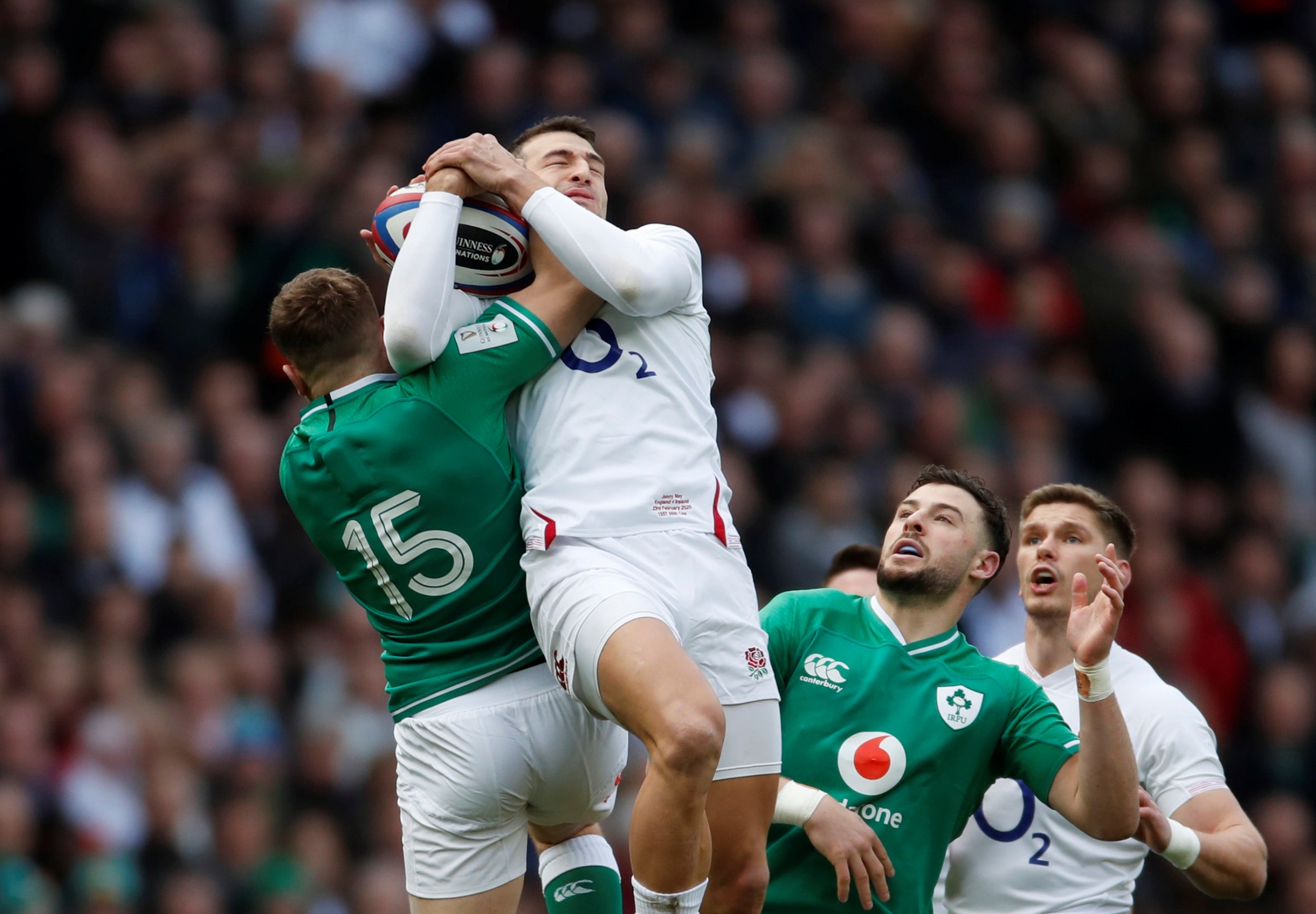 17/31

Ireland: Jordan Larmour – 5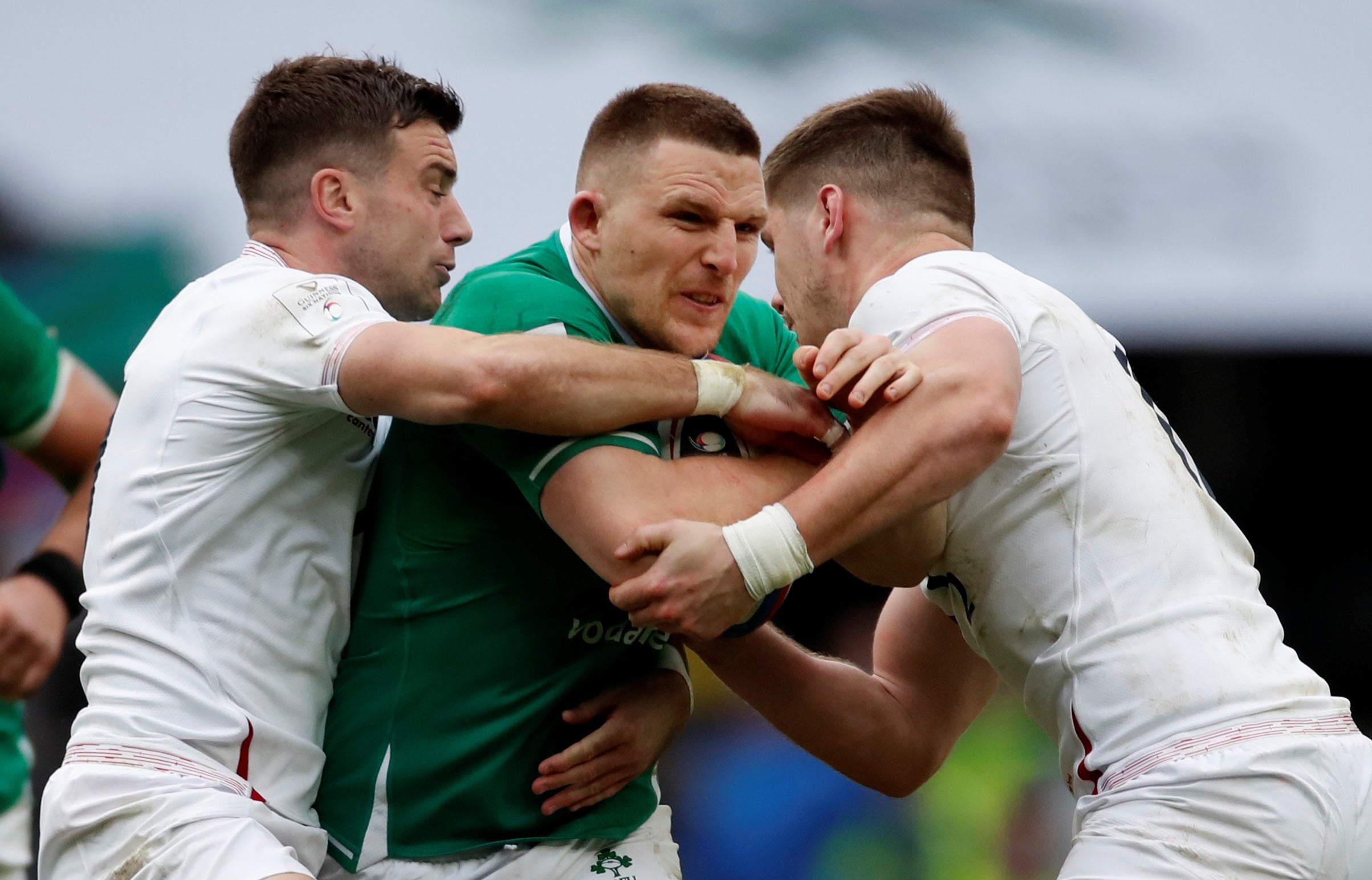 18/31

Andrew Conway – 6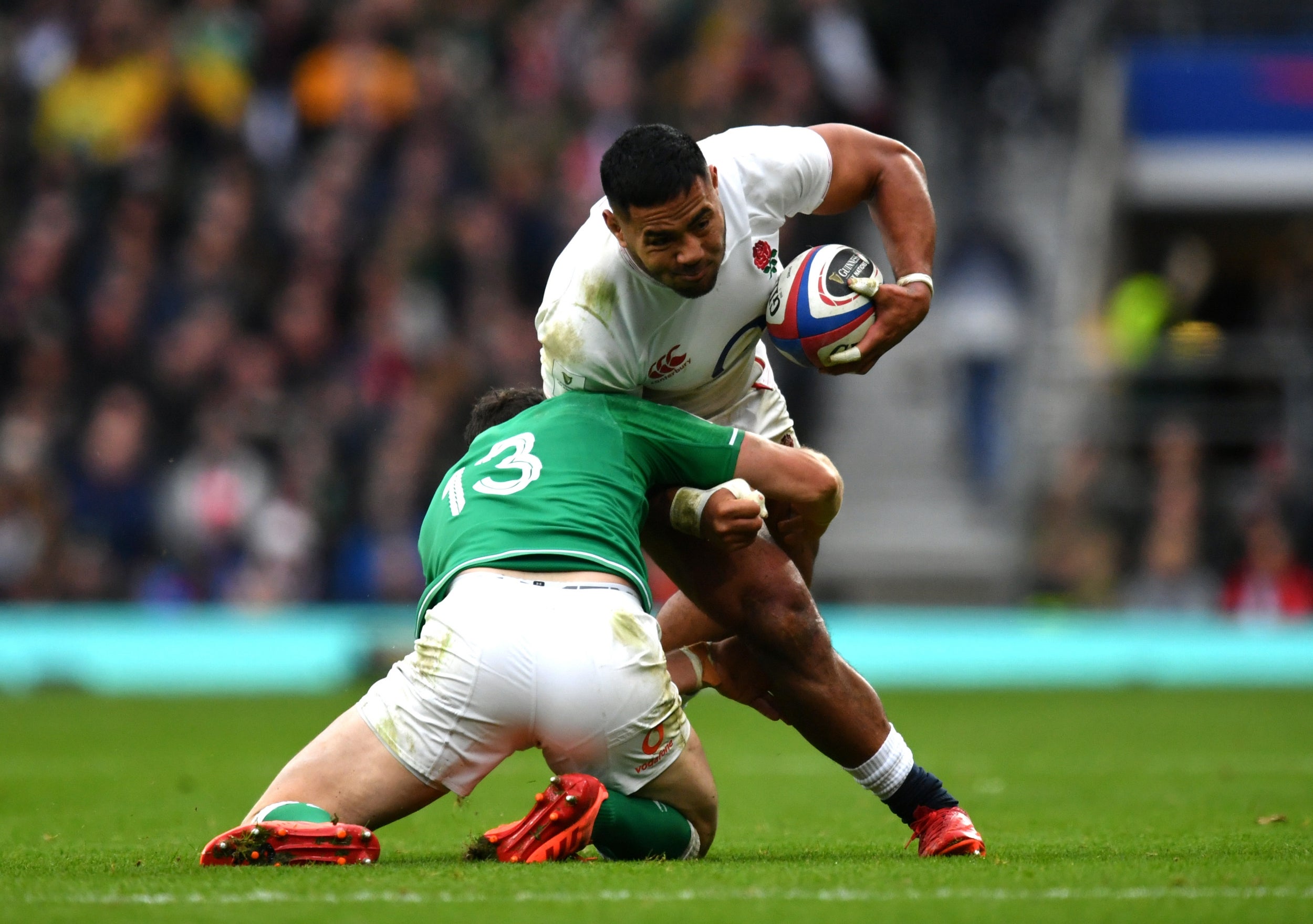 19/31

Robbie Henshaw – 7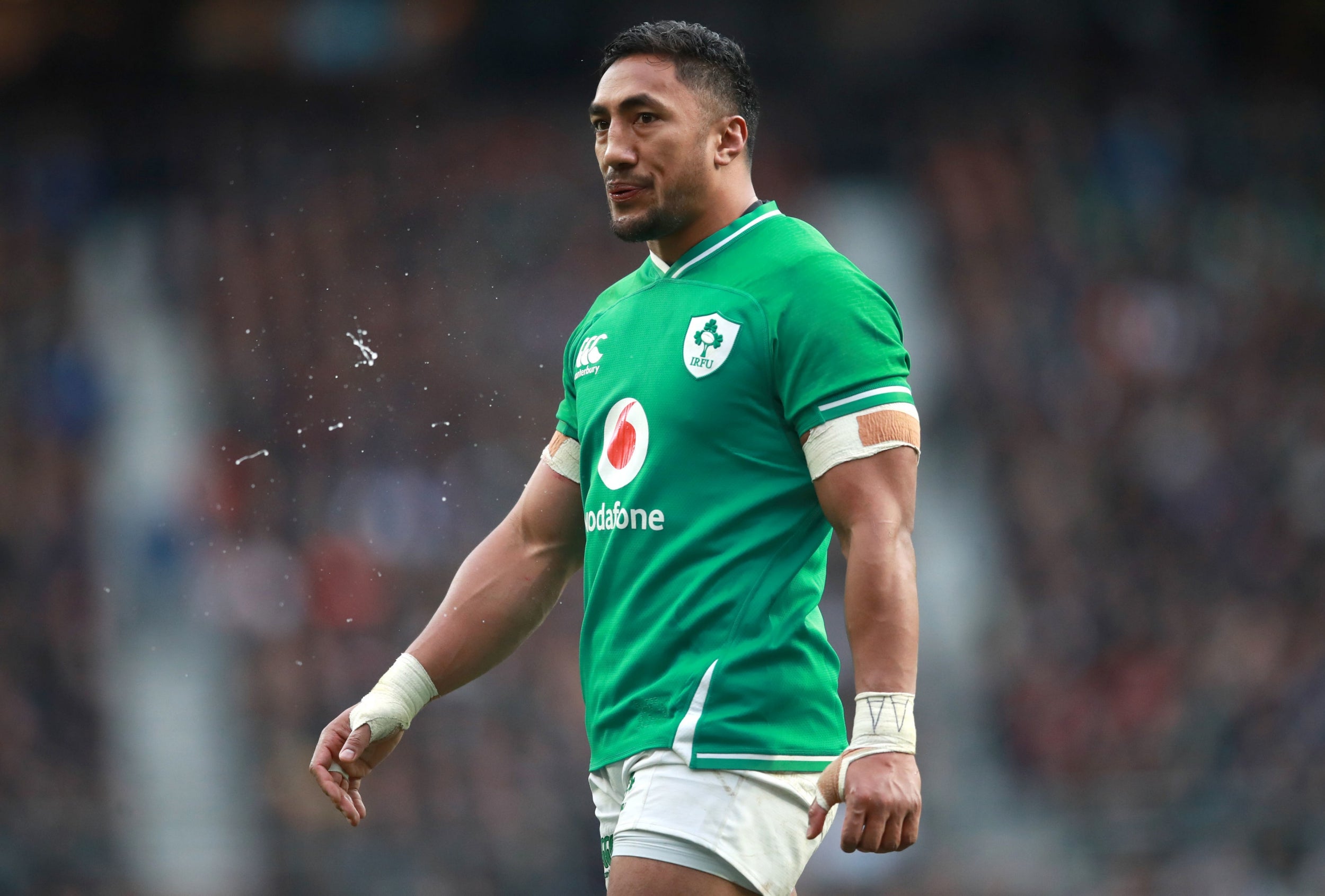 20/31

Bundee Aki – 7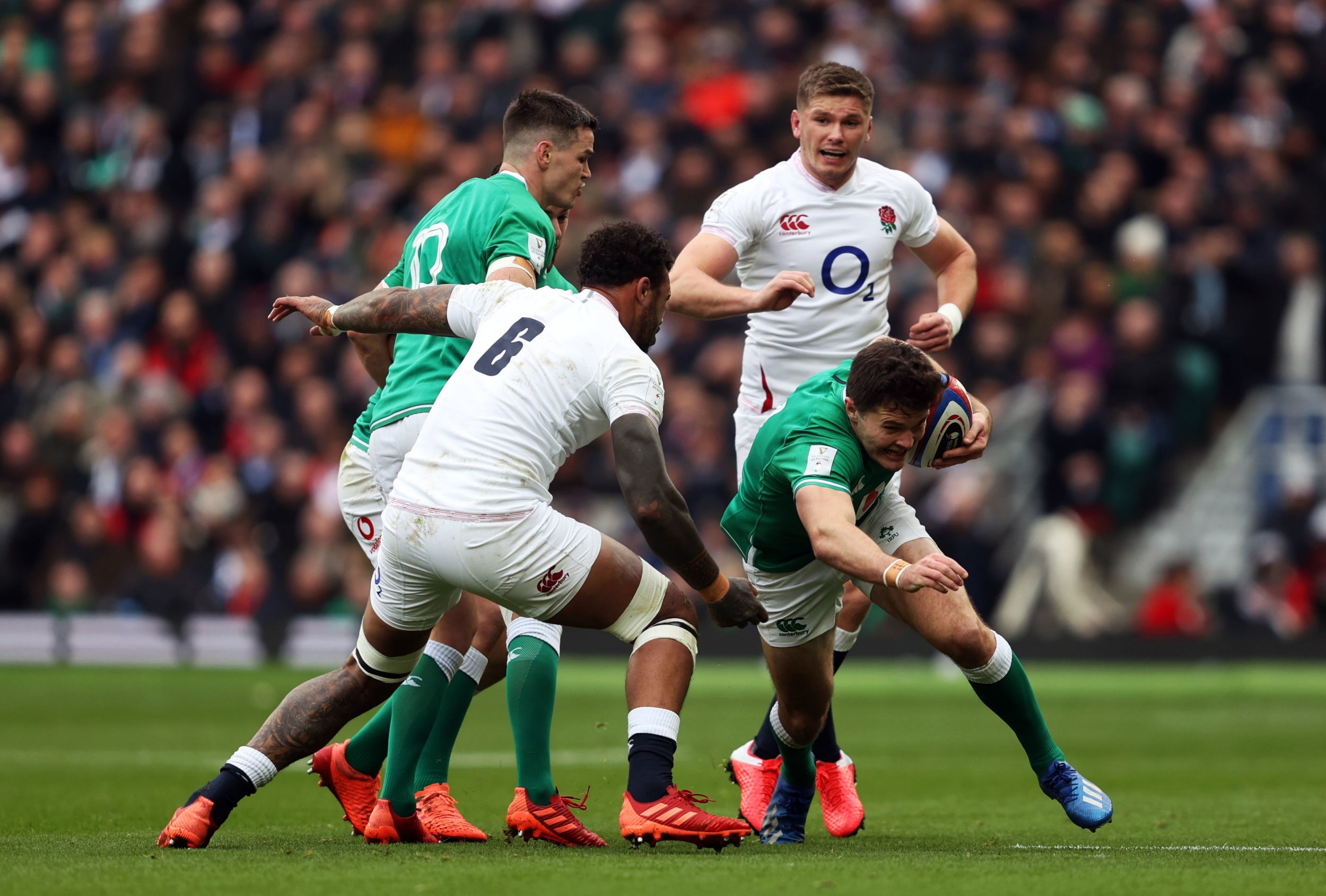 21/31

Jacob Stockdale – 5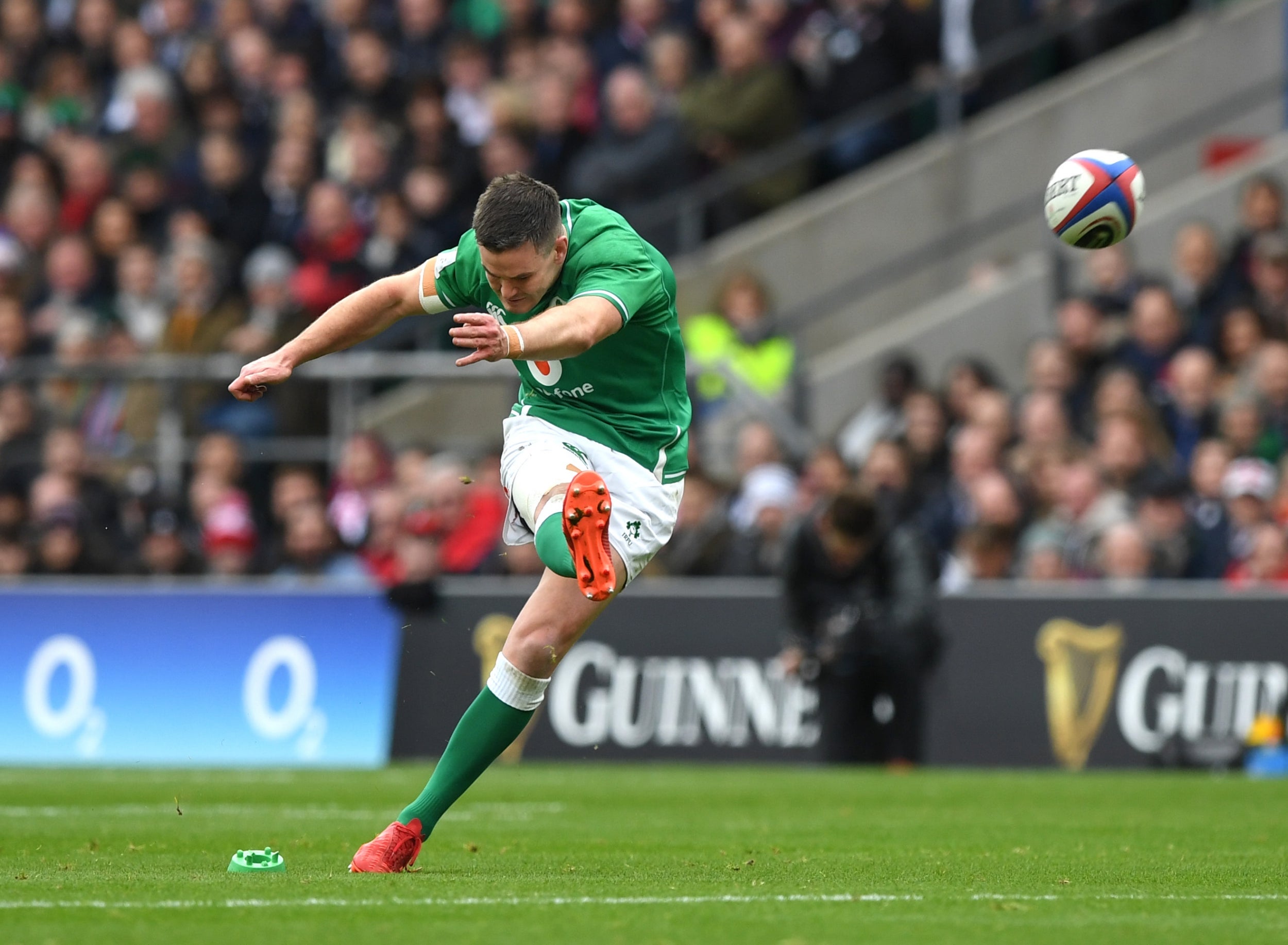 22/31

Johnny Sexton – 4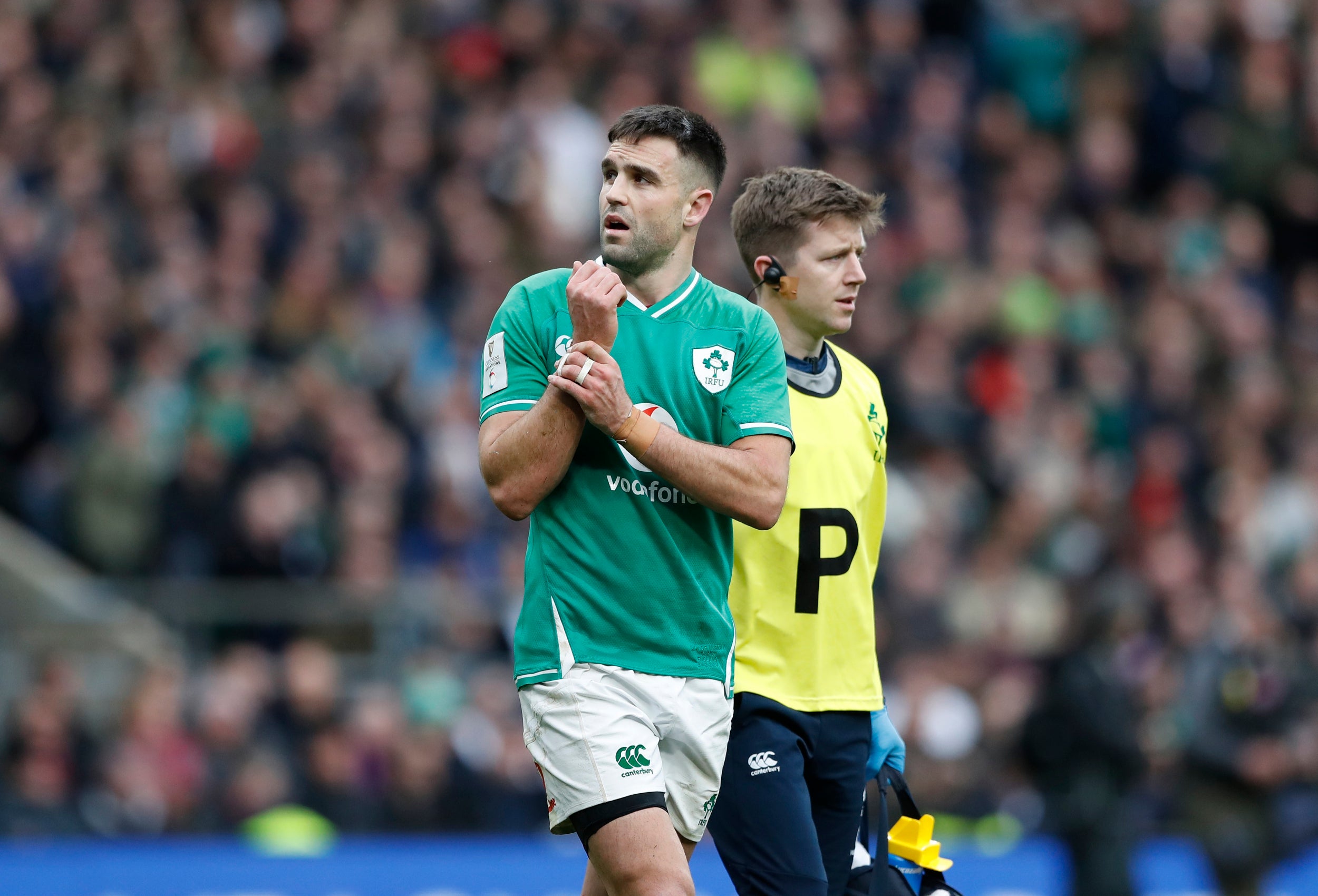 23/31

Conor Murray – 5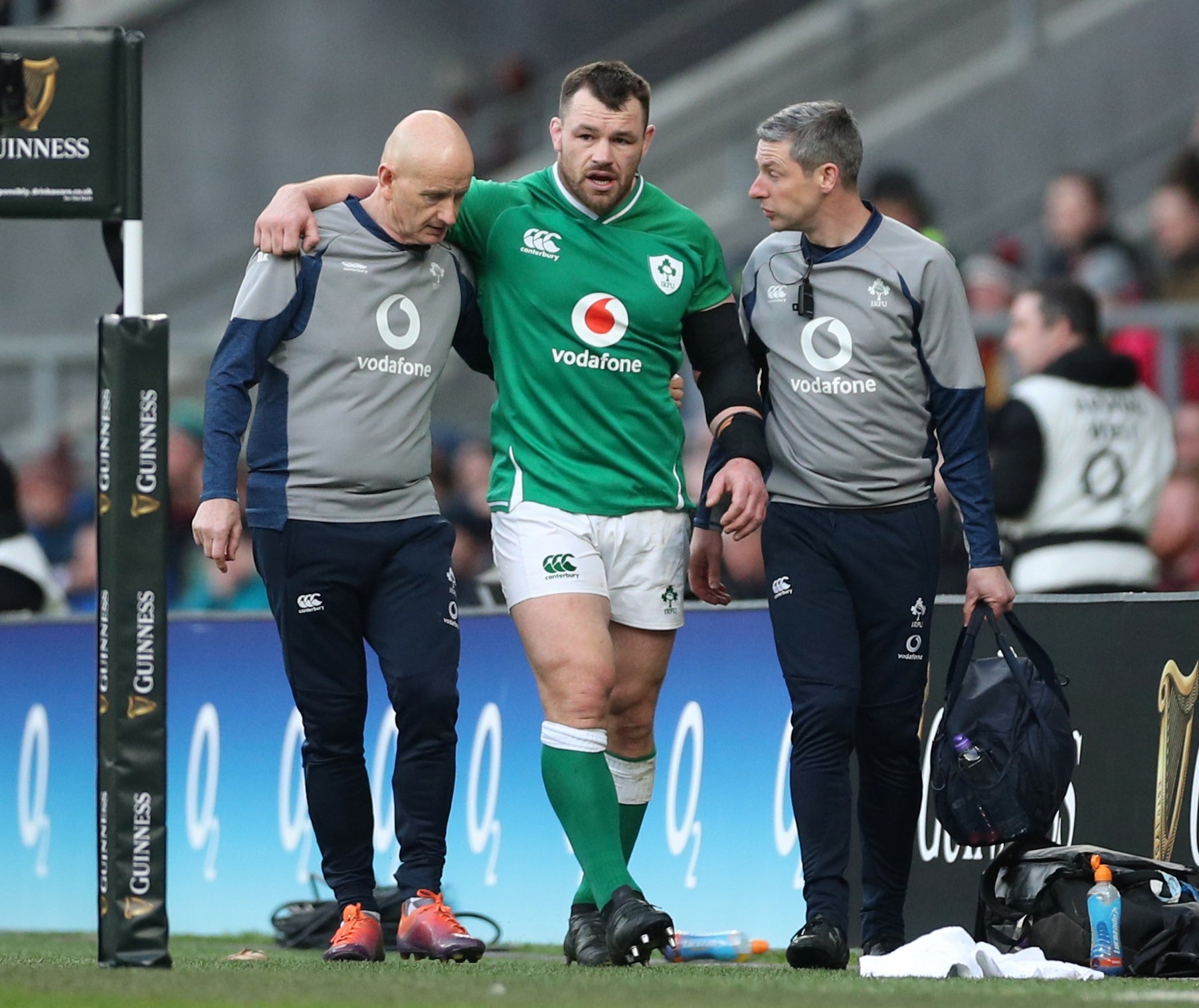 24/31

Cian Healy – 5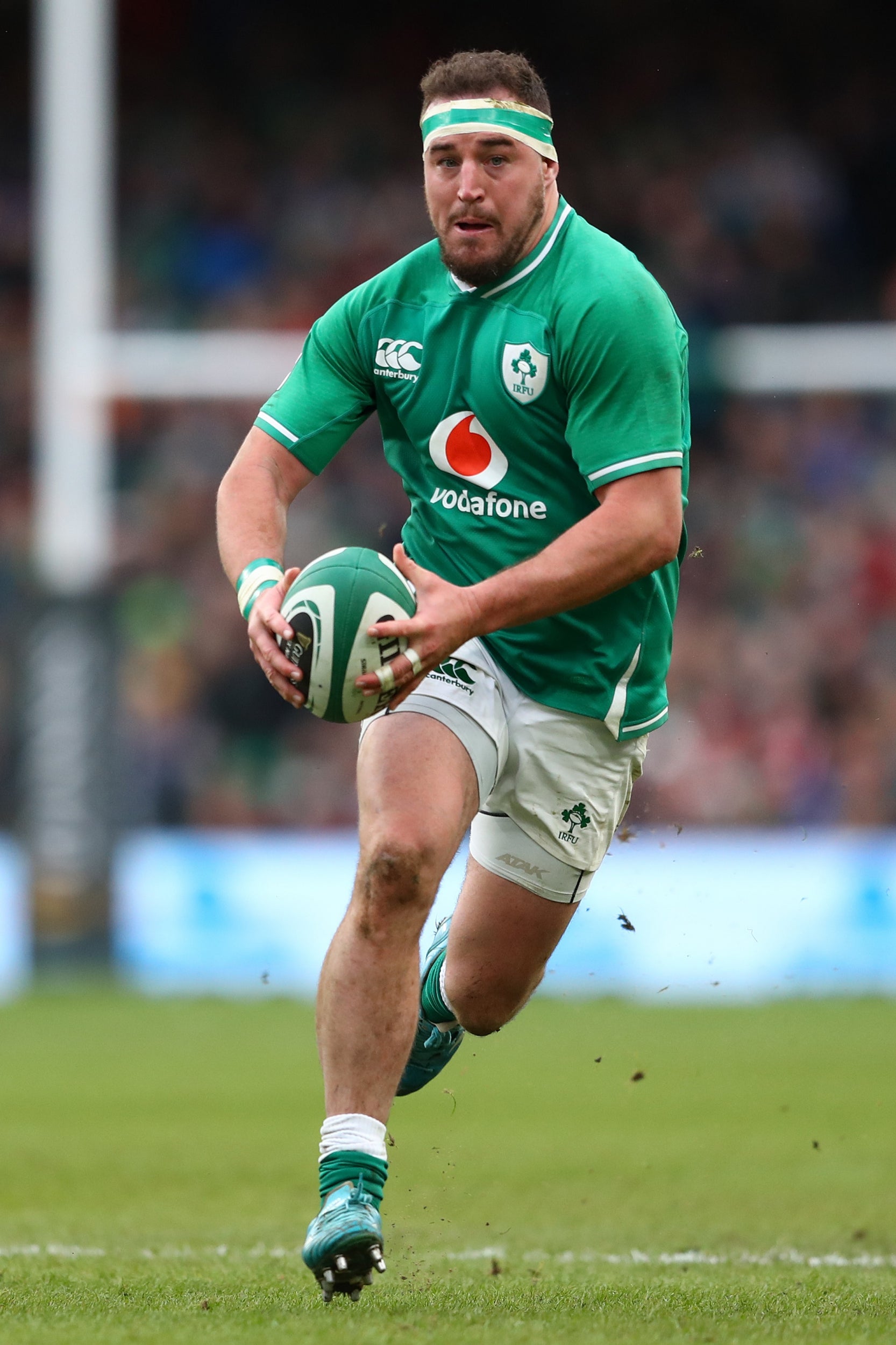 25/31

Rob Herring – 6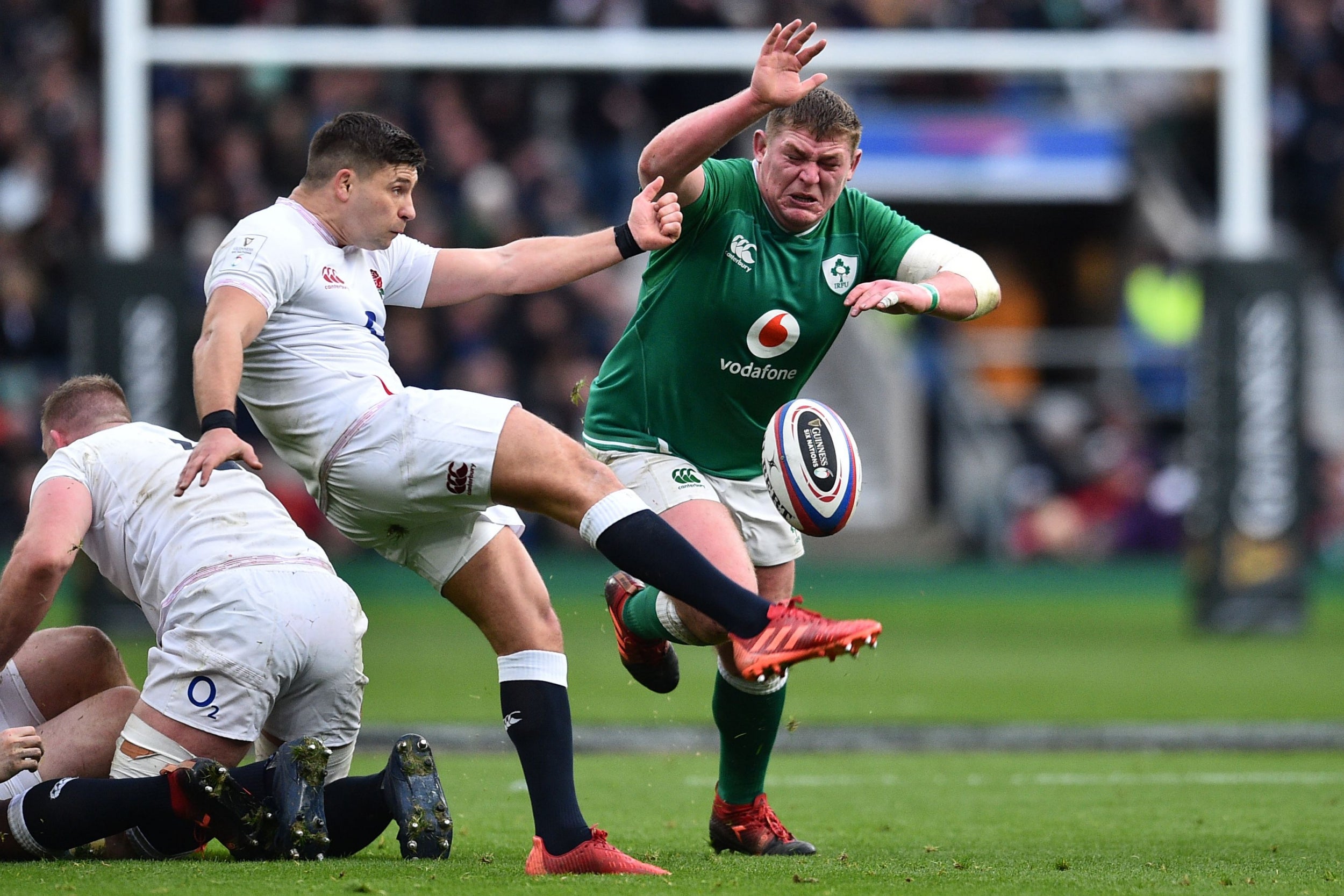 26/31

Tadhg Furlong – 5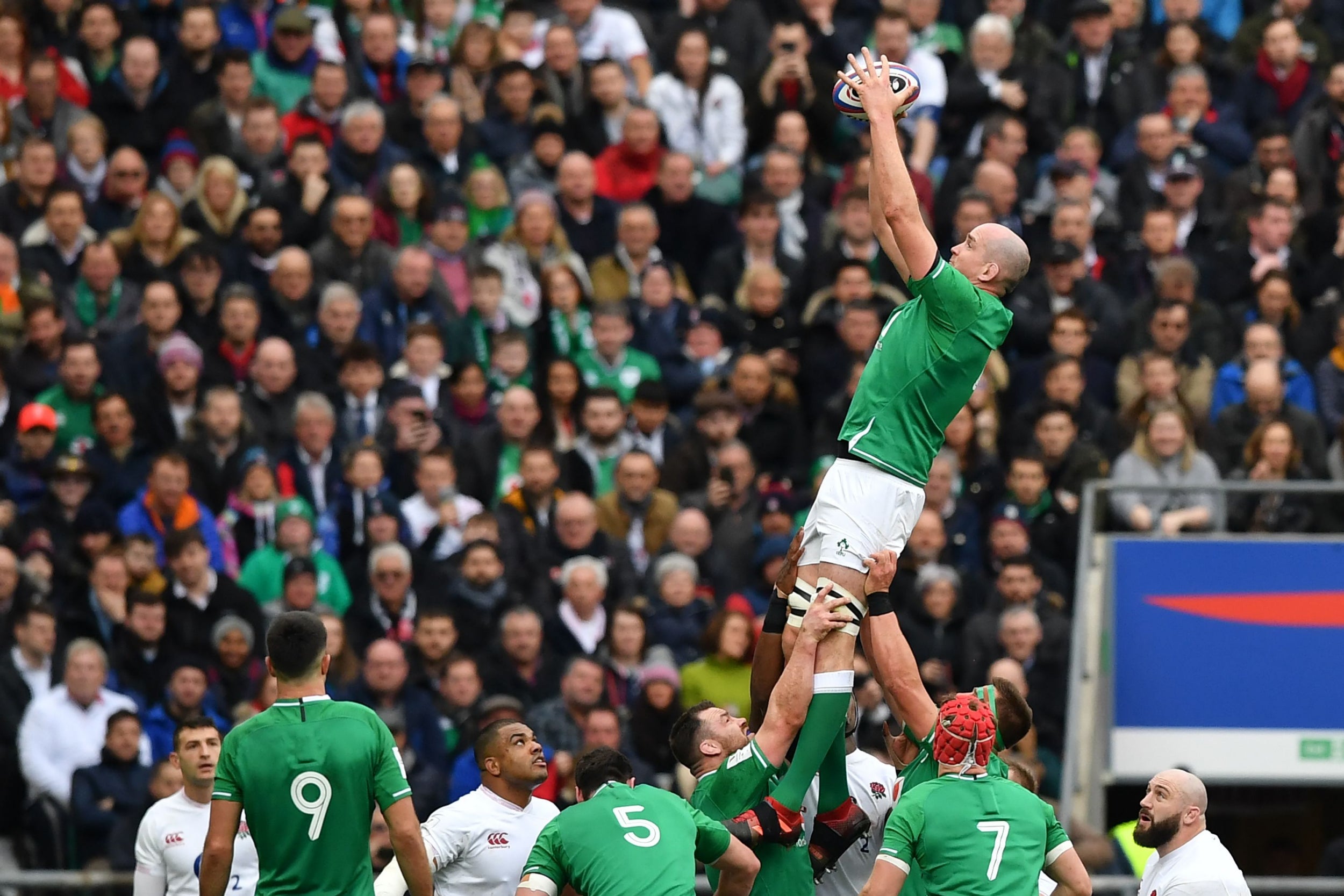 27/31

Devin Toner – 5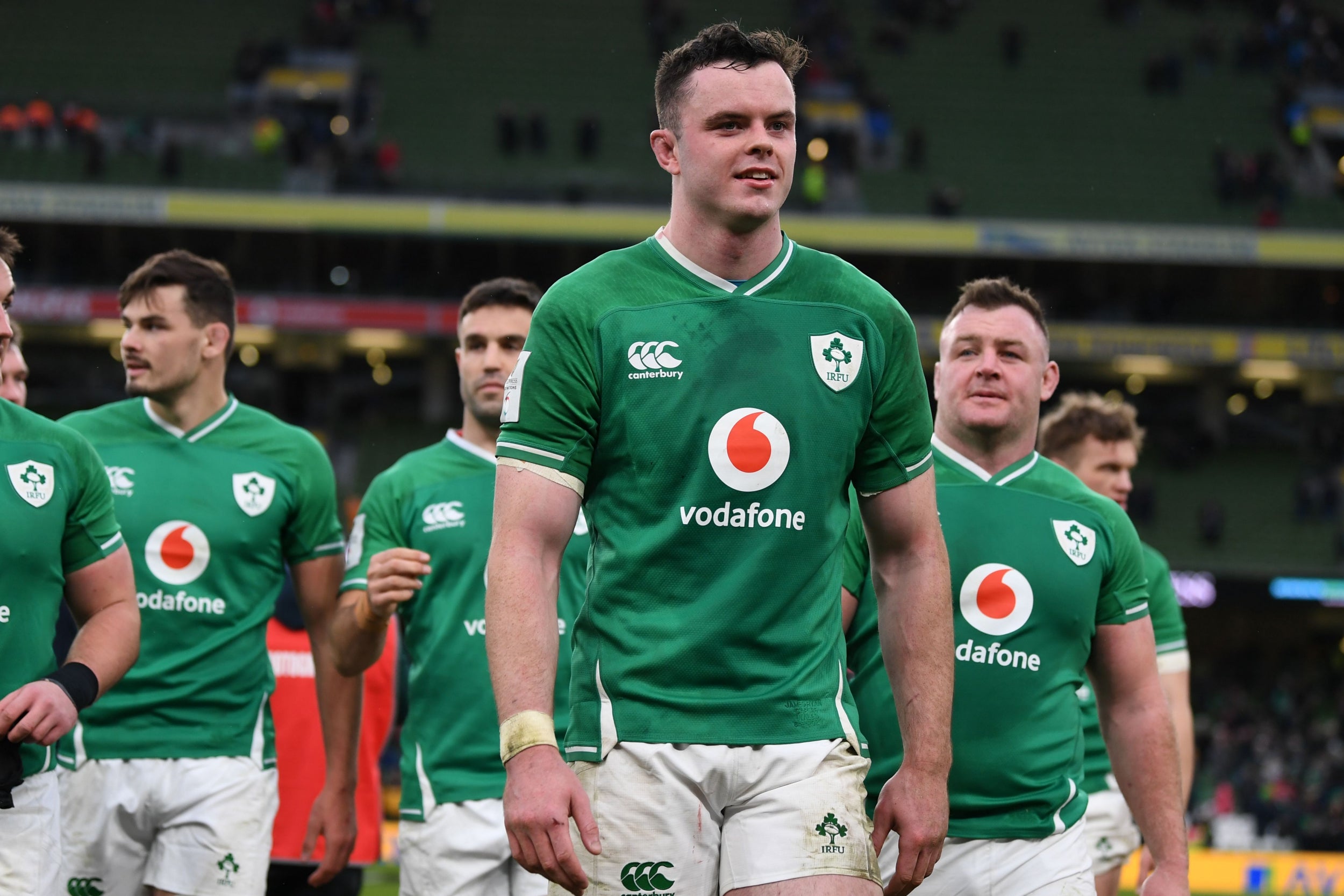 28/31

James Ryan – 6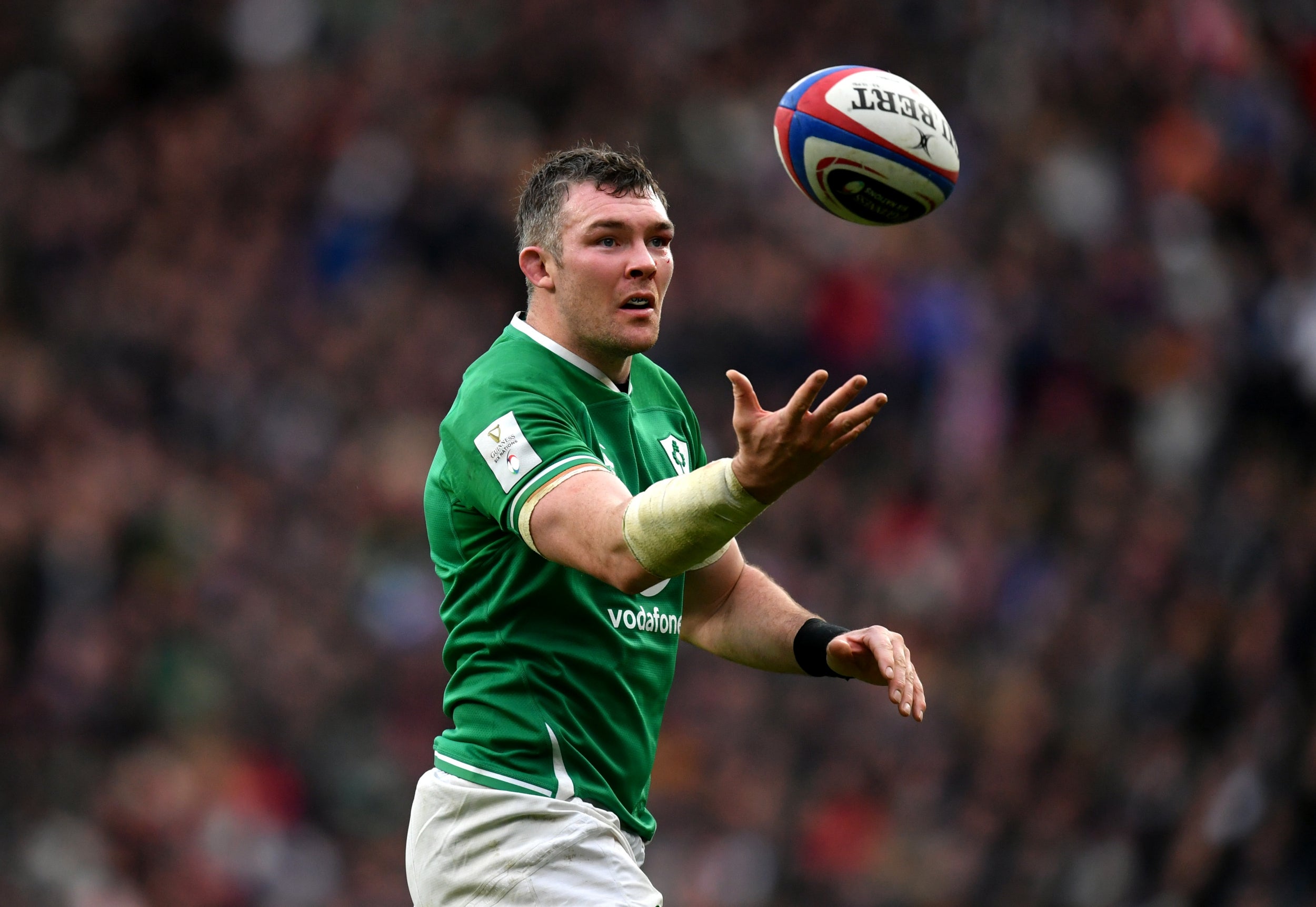 29/31

Peter O'Mahony – 5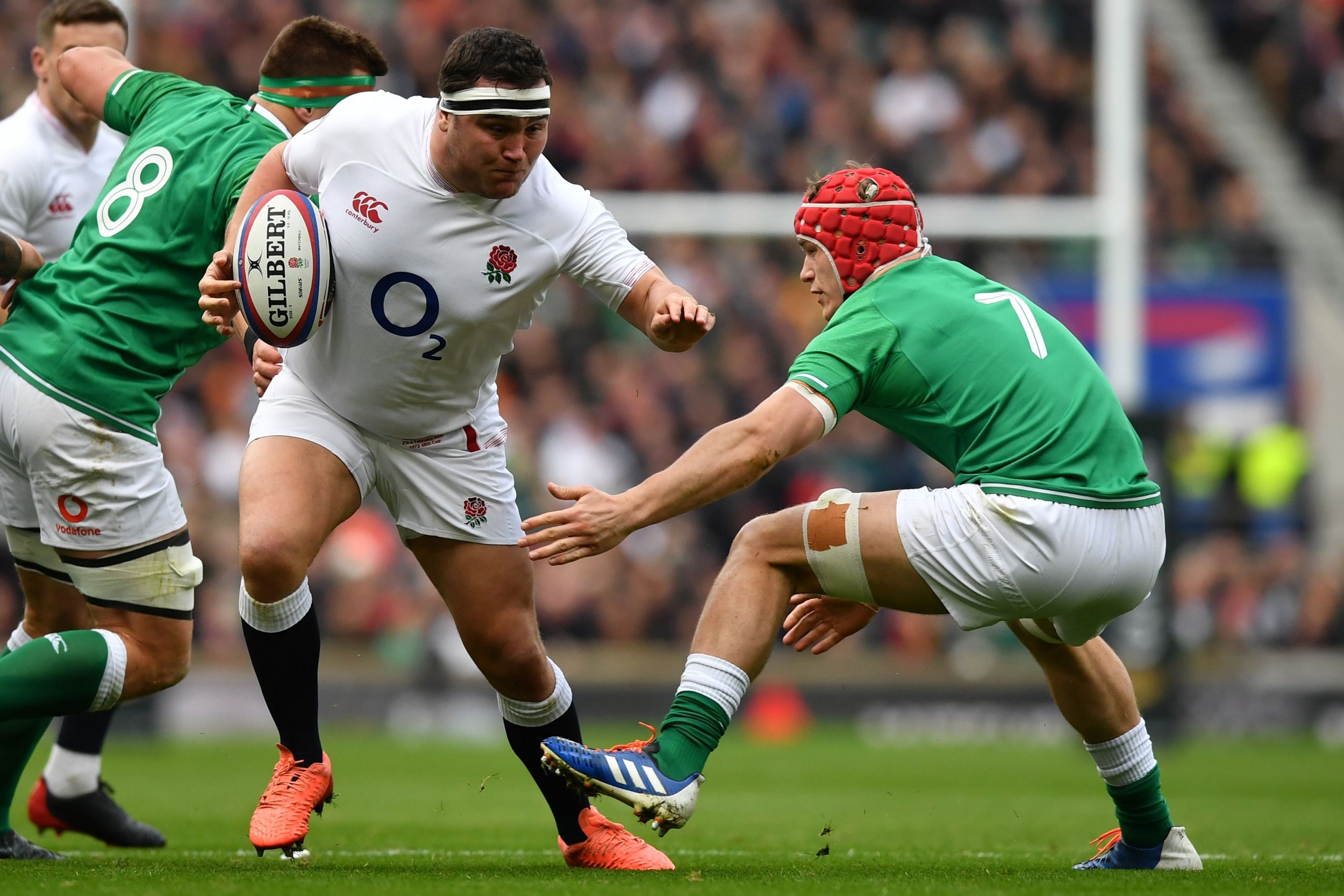 30/31

Josh van der Flier – 5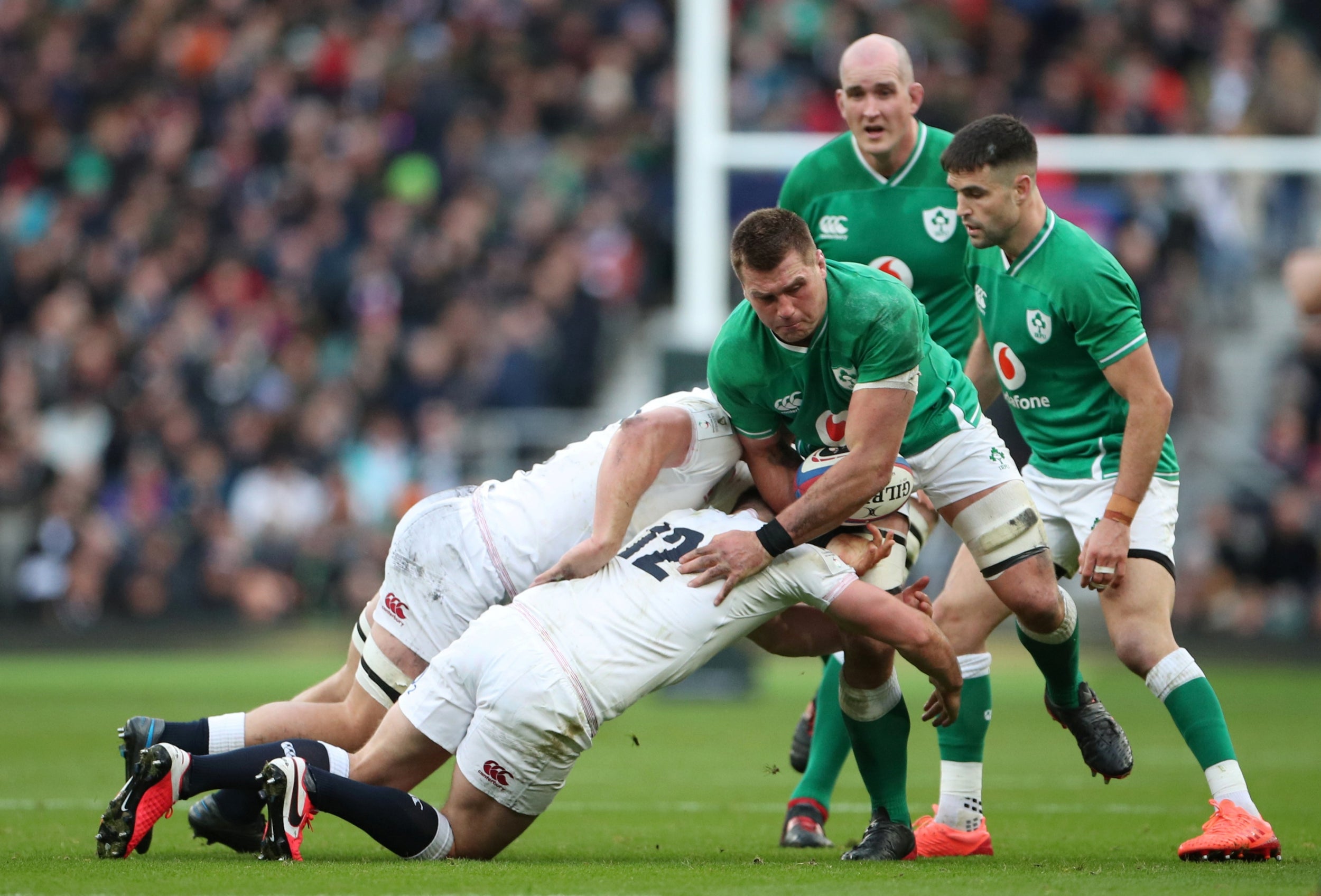 31/31

CJ Stander – 6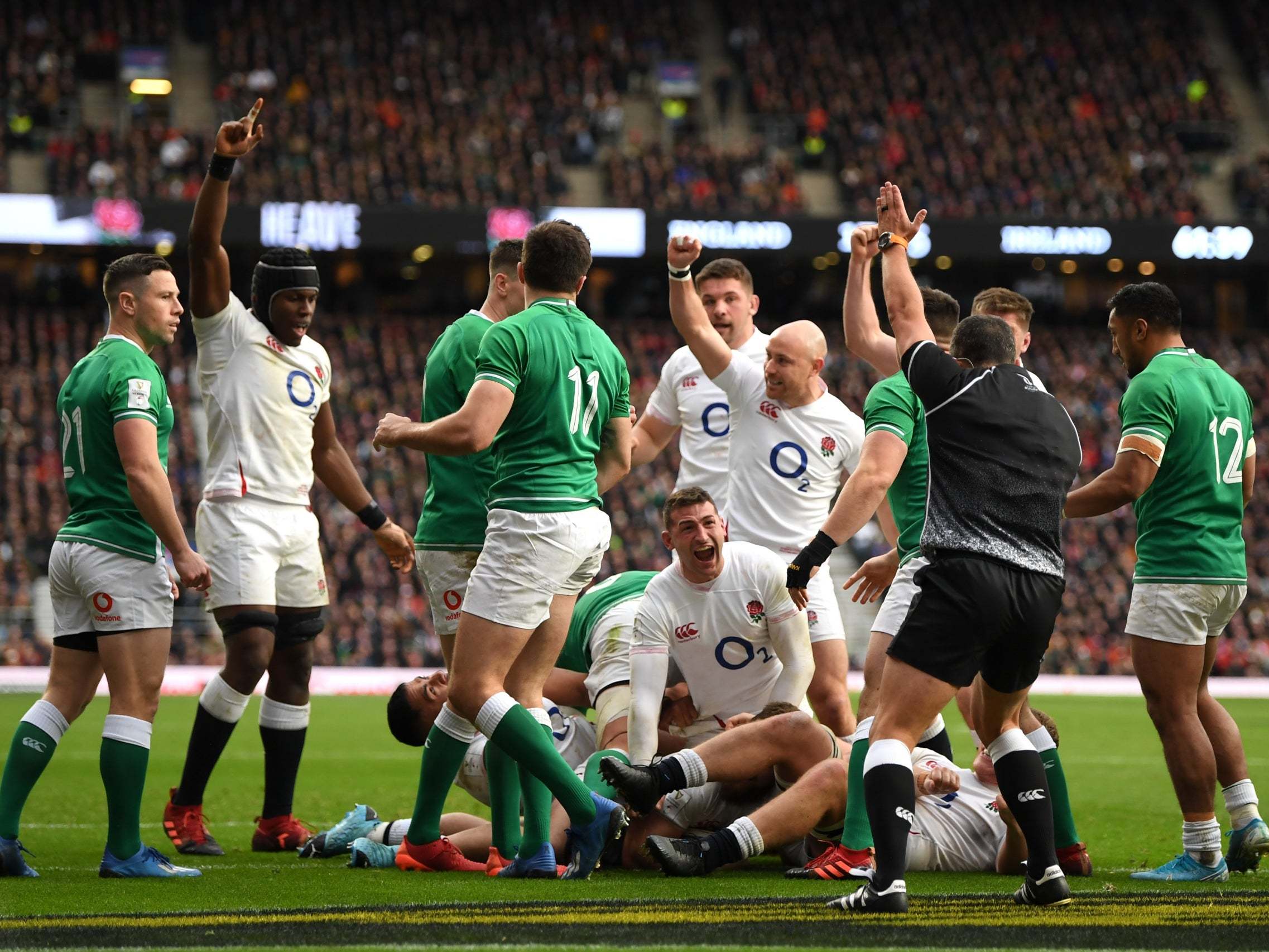 1/31

England vs Ireland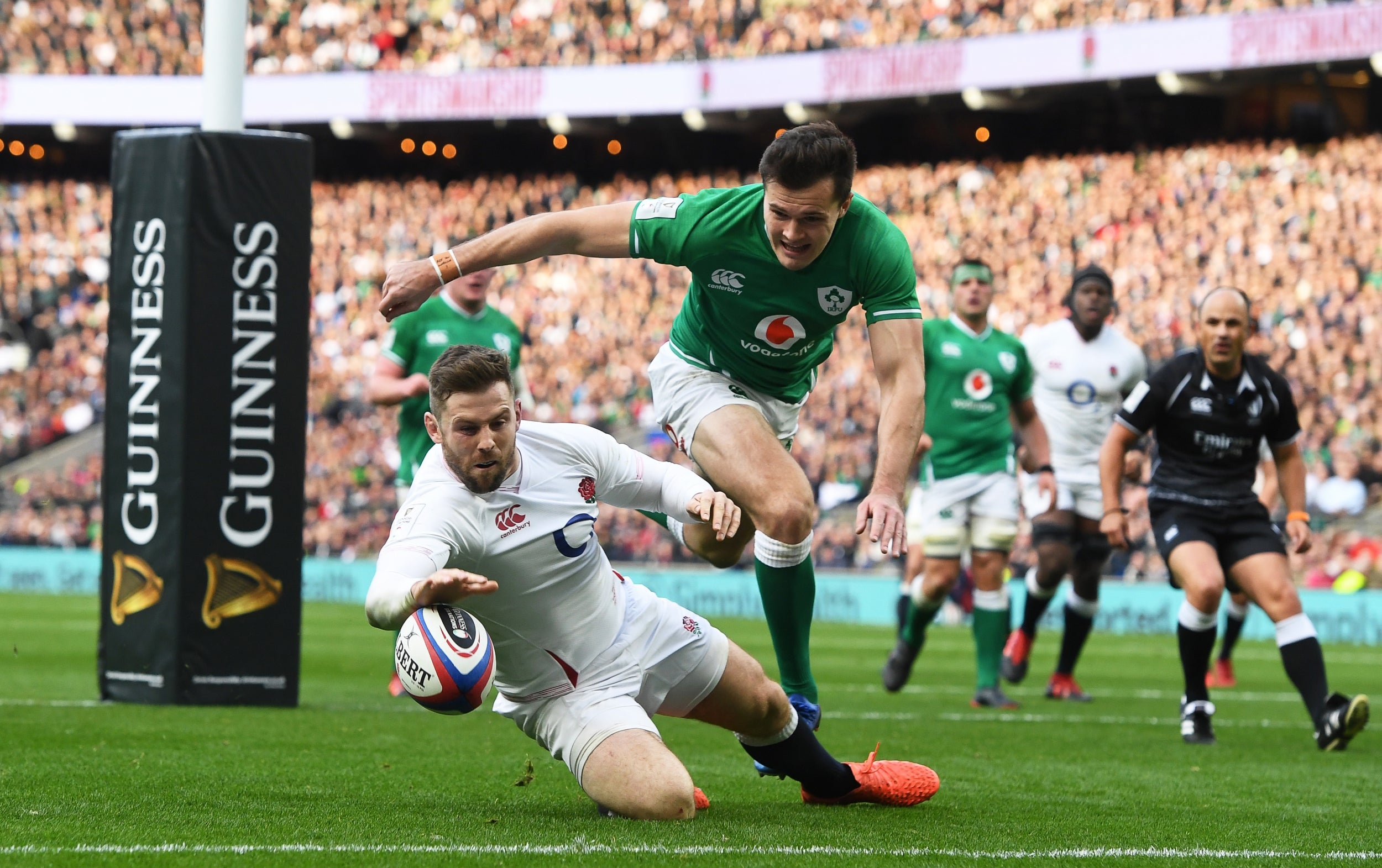 2/31

England: Elliot Daly – 8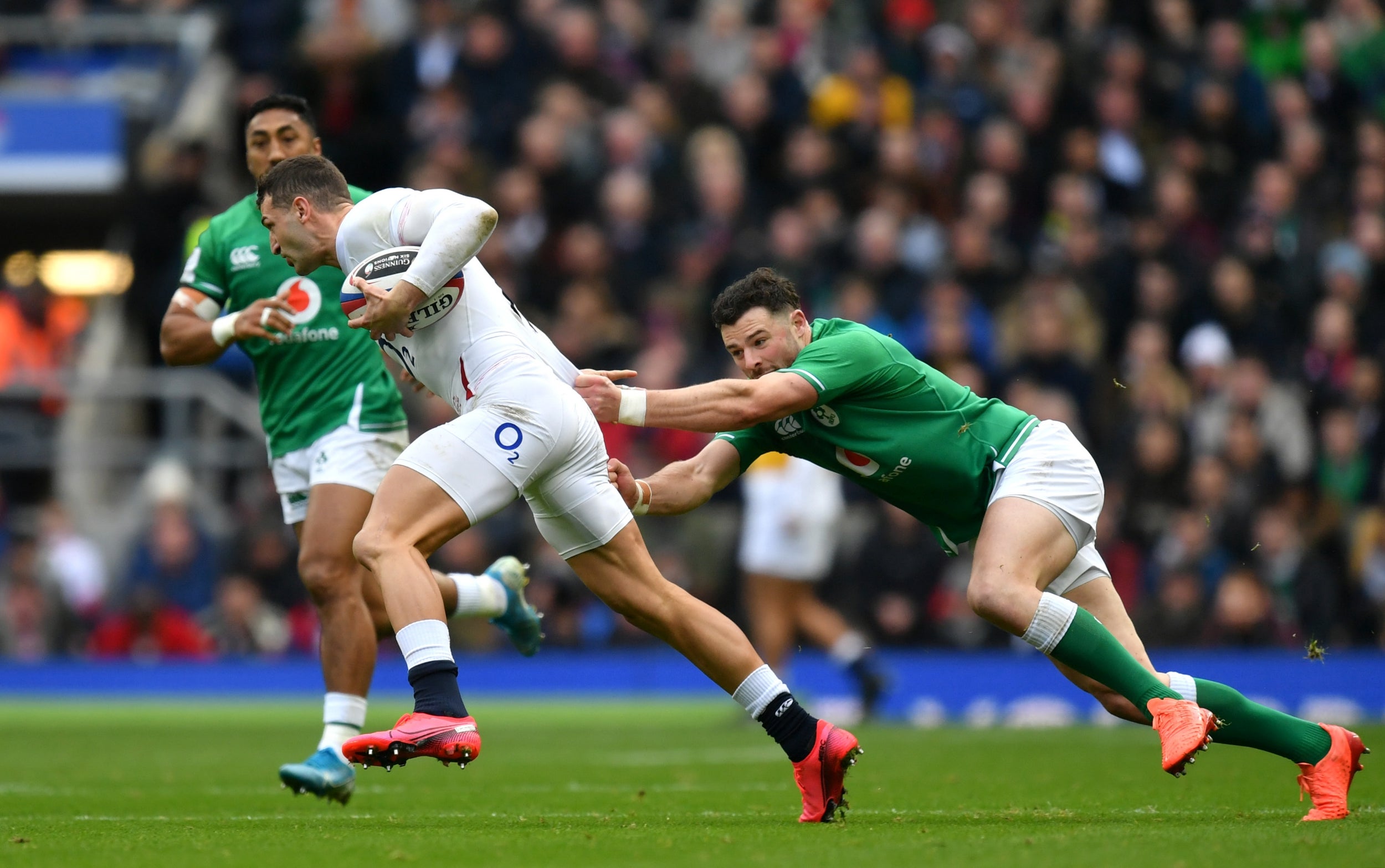 3/31

Jonny May – 6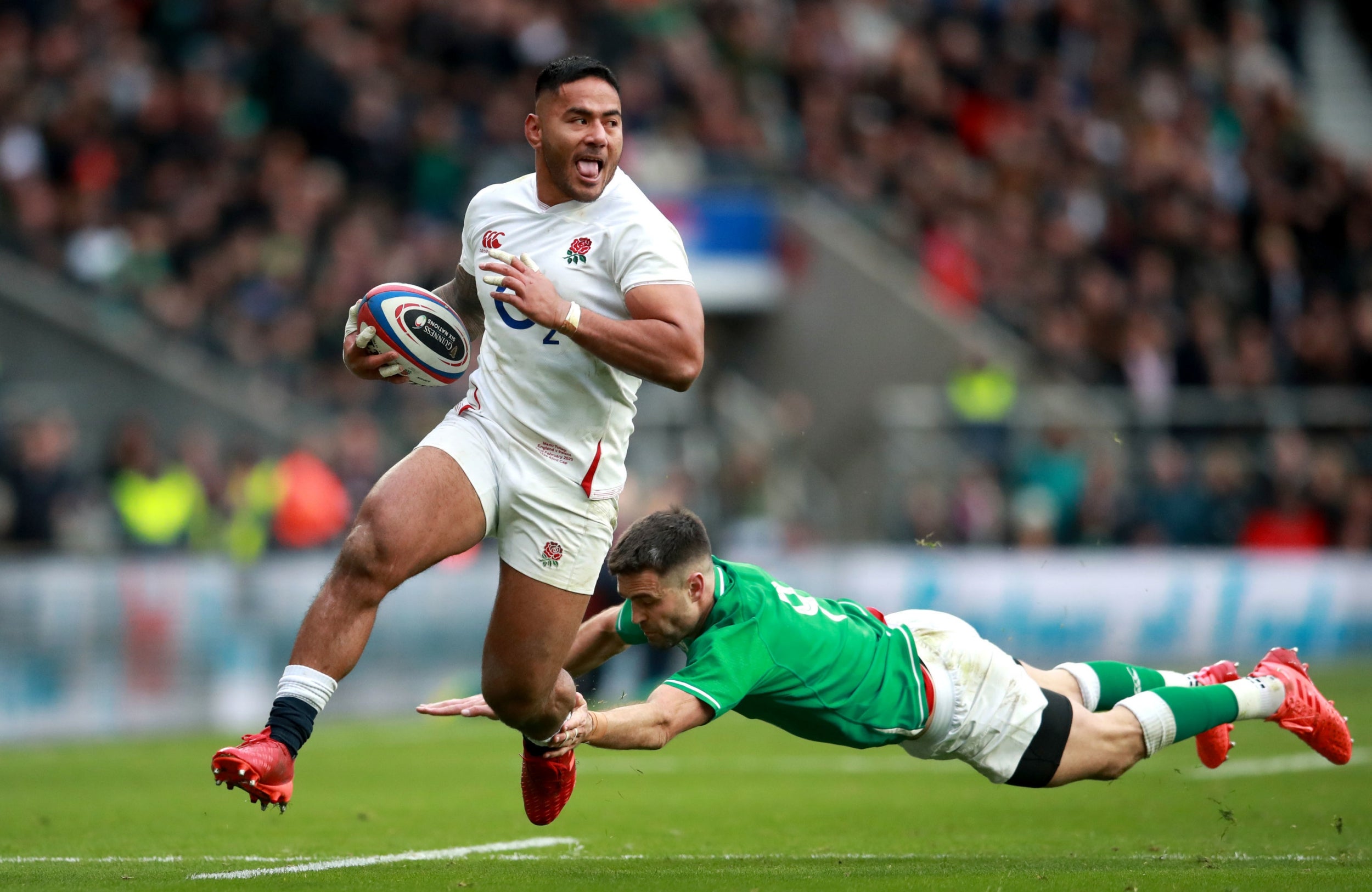 4/31

Manu Tuilagi – 7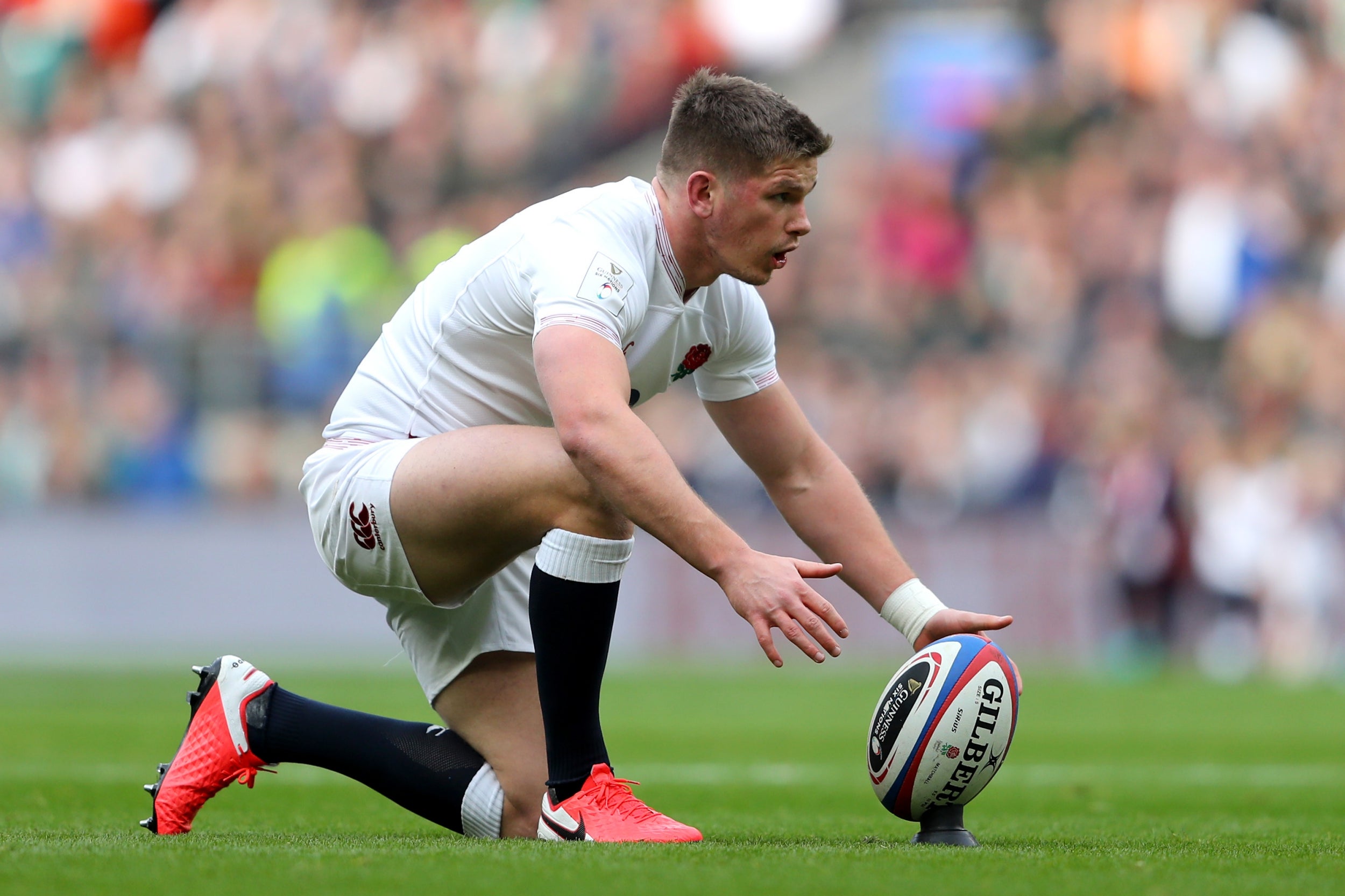 5/31

Owen Farrell – 8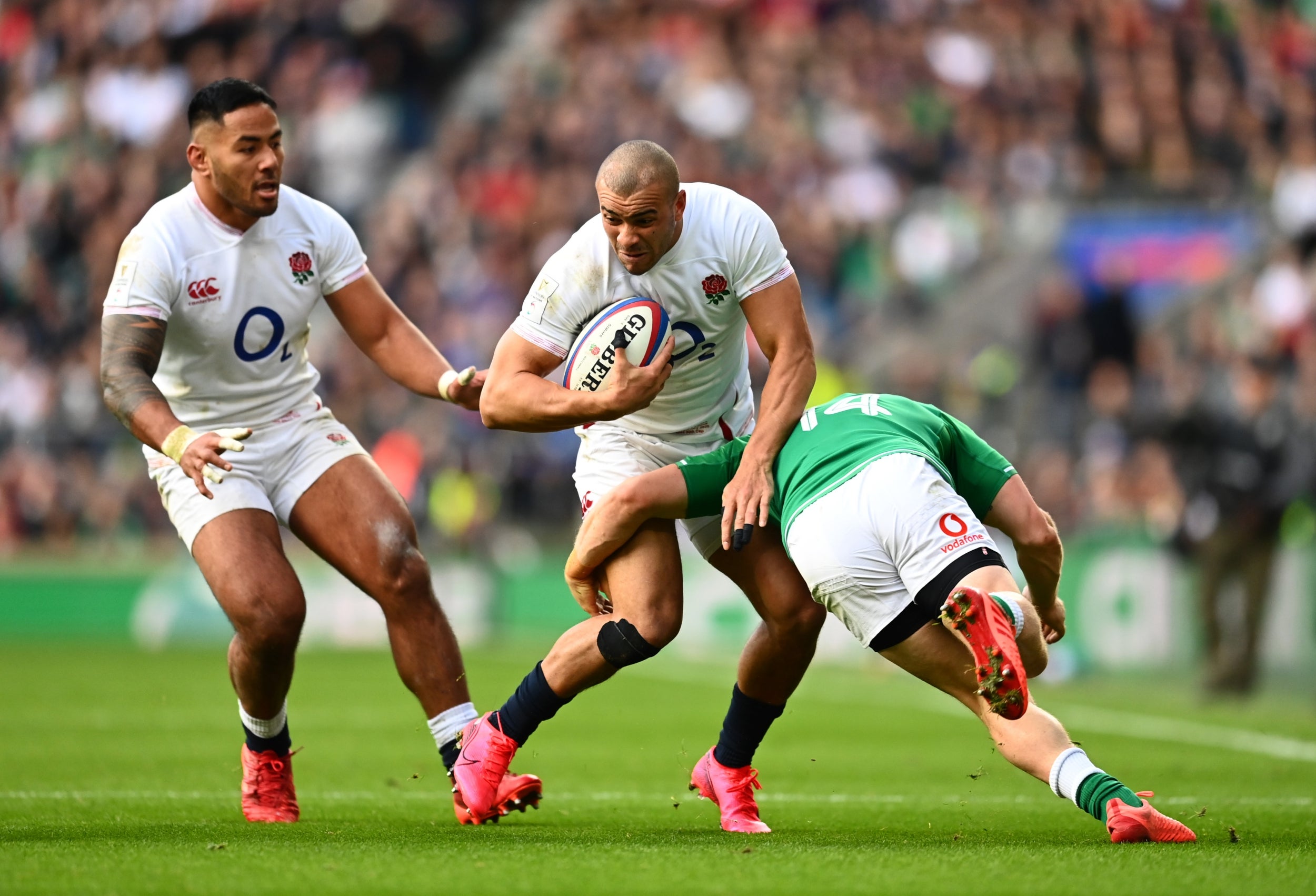 6/31

Jonathan Joseph – 7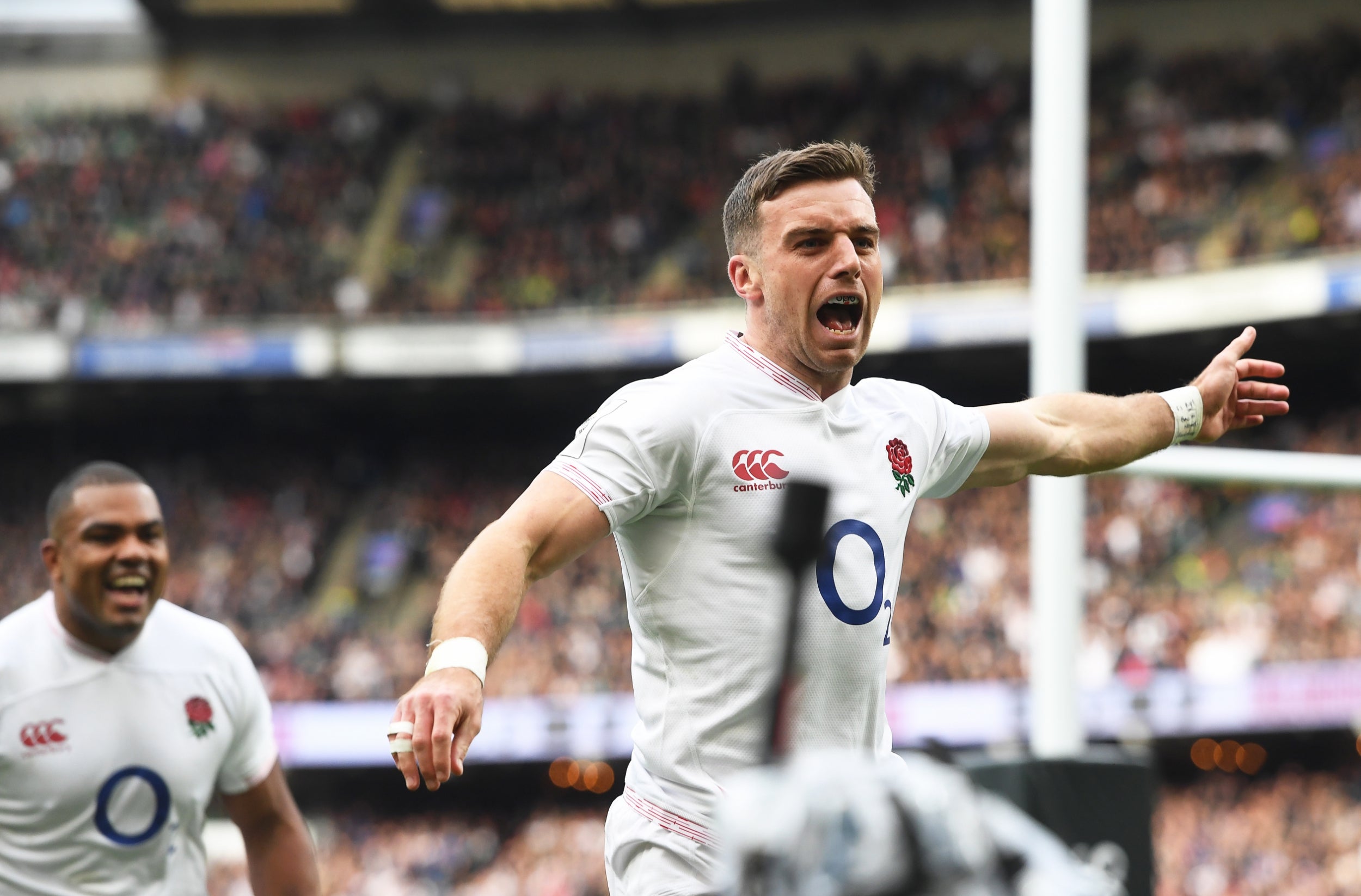 7/31

George Ford – 8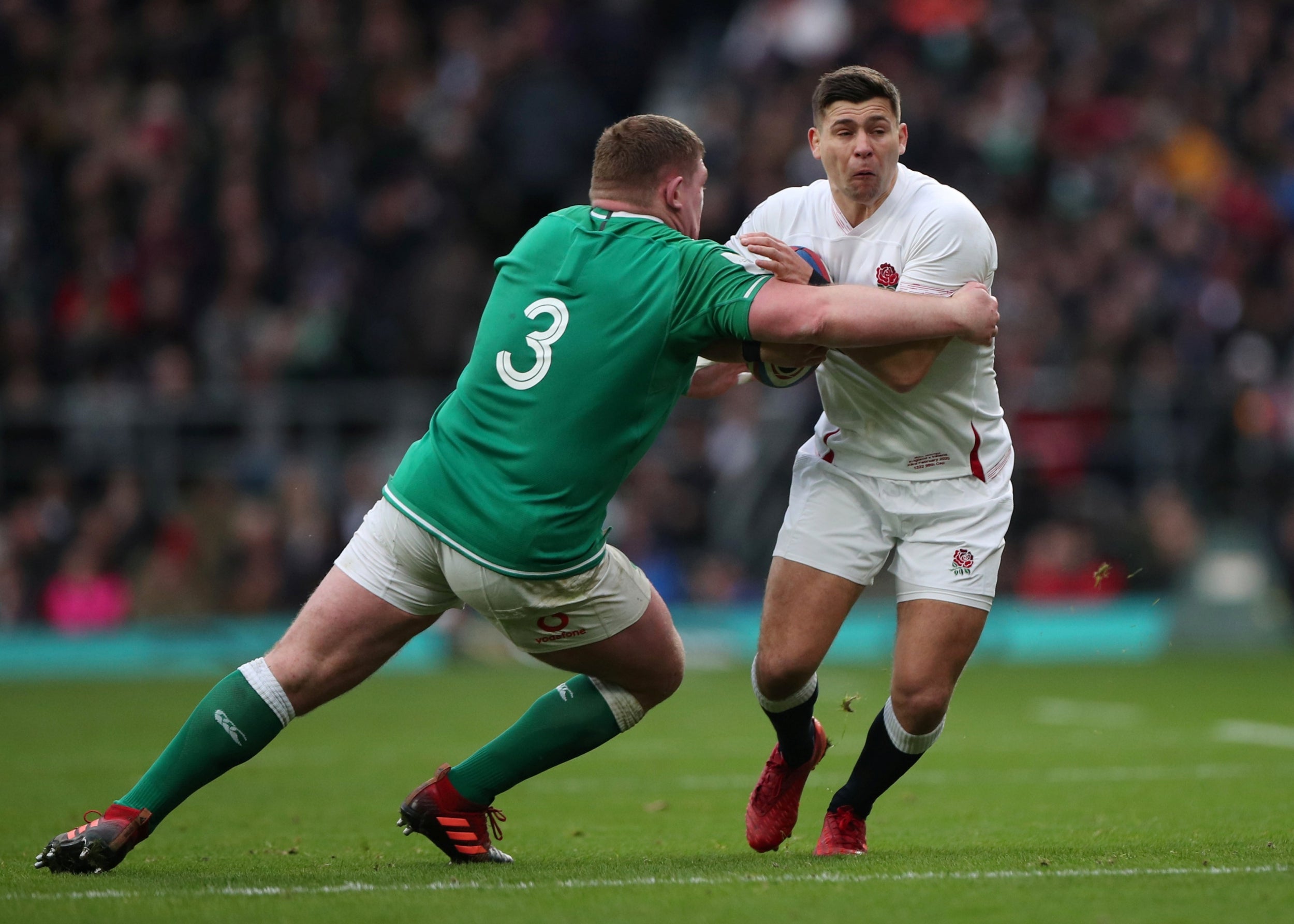 8/31

Ben Youngs – 7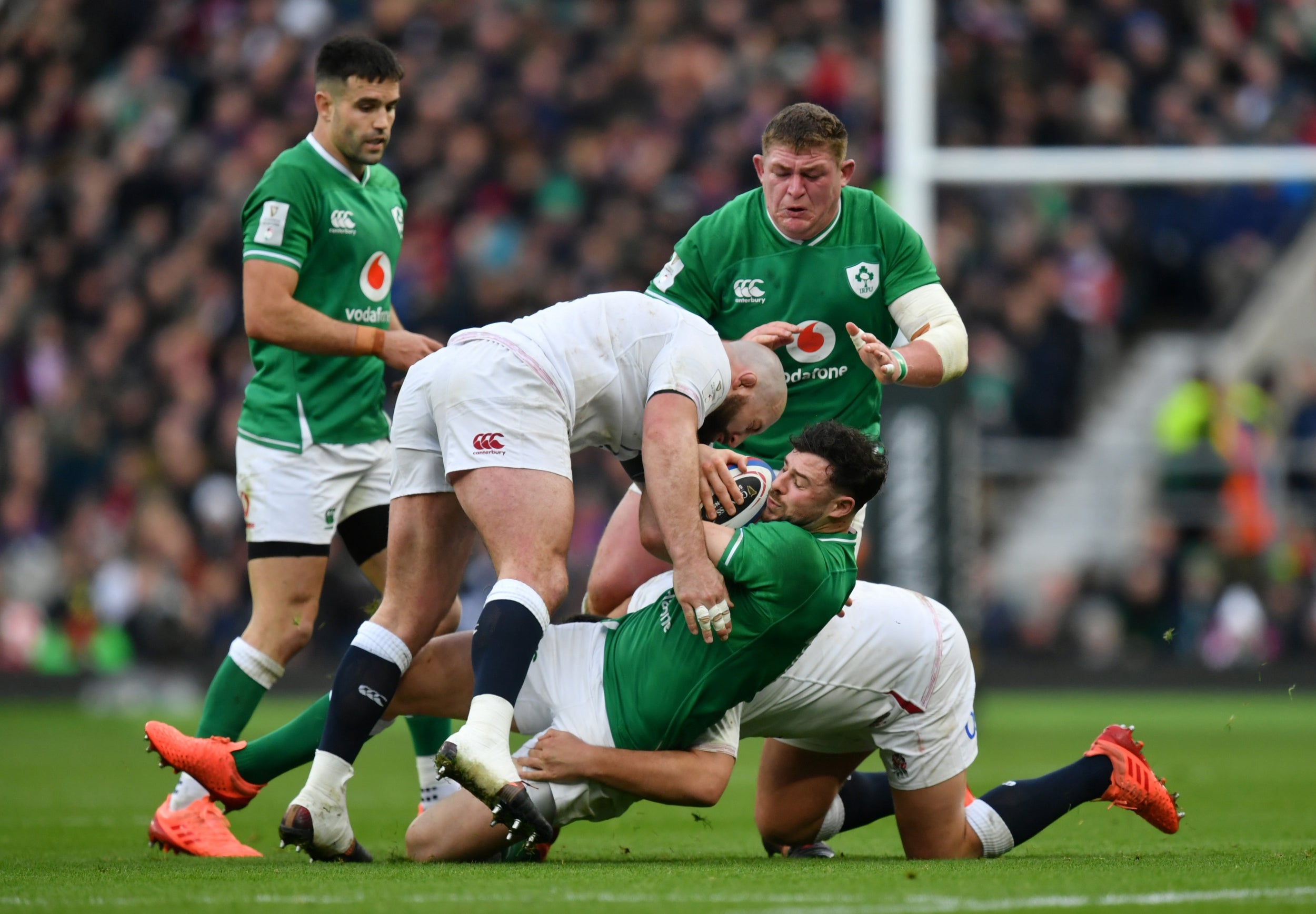 9/31

Joe Marler – 8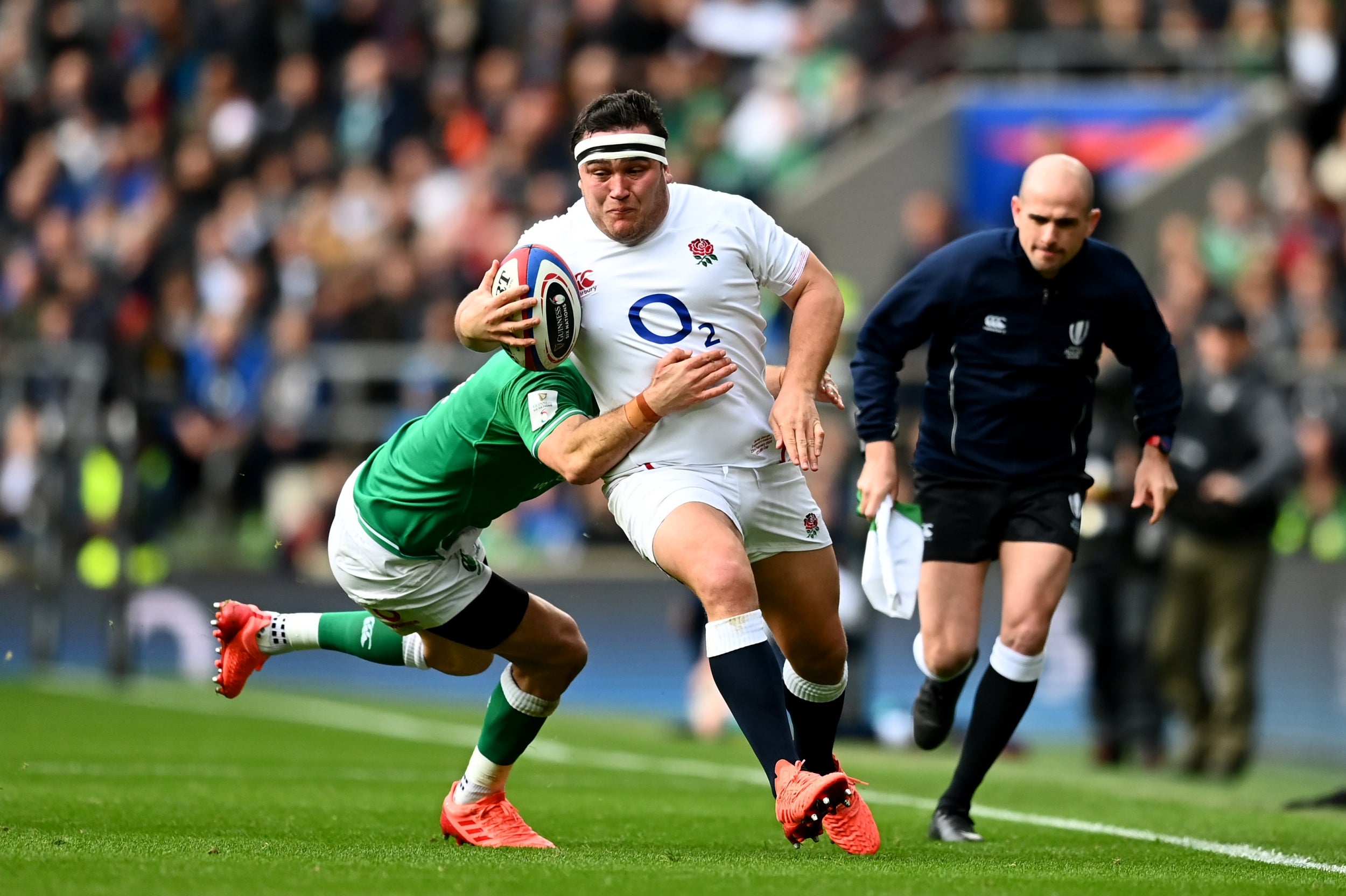 10/31

Jamie George – 7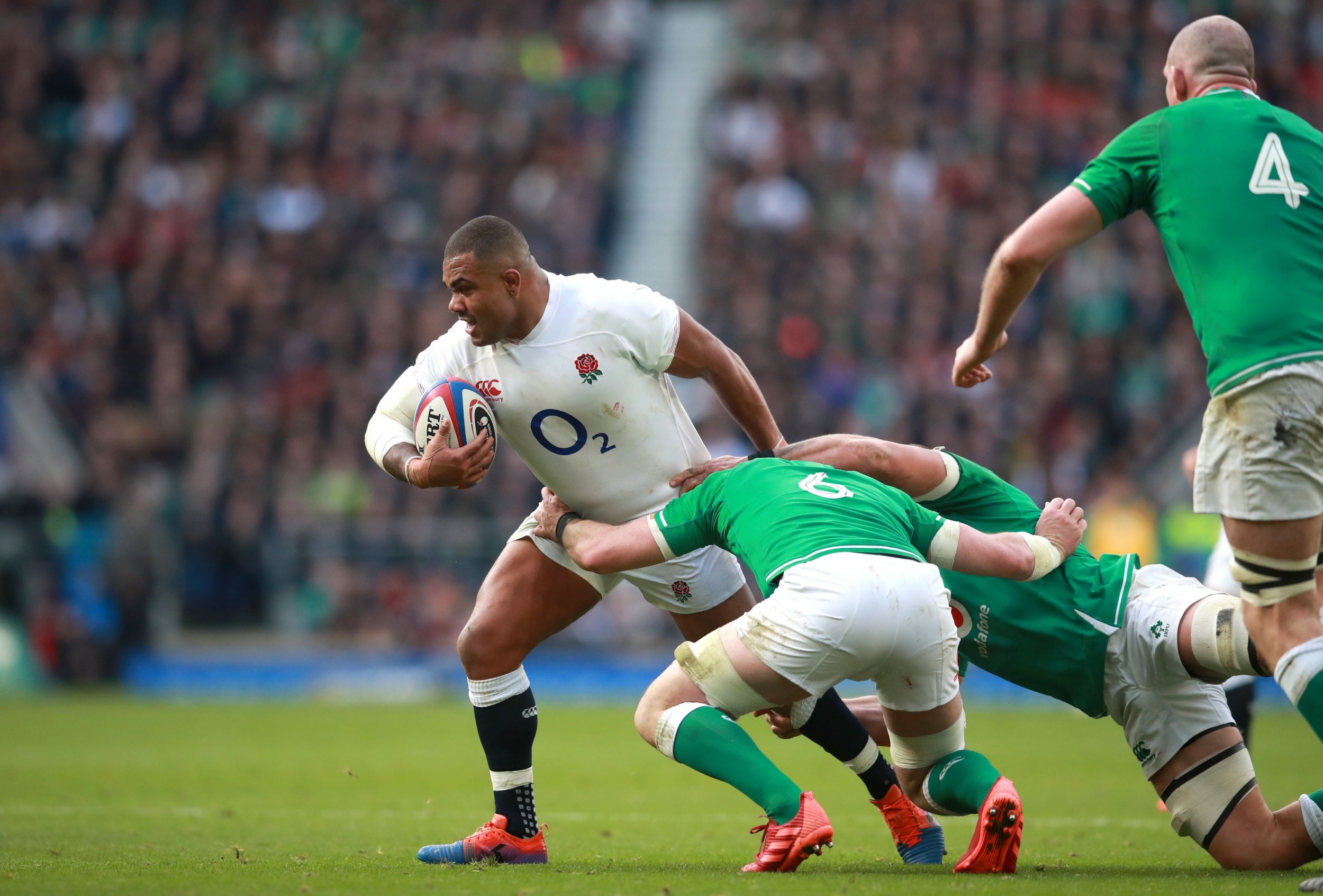 11/31

Kyle Sinckler – 7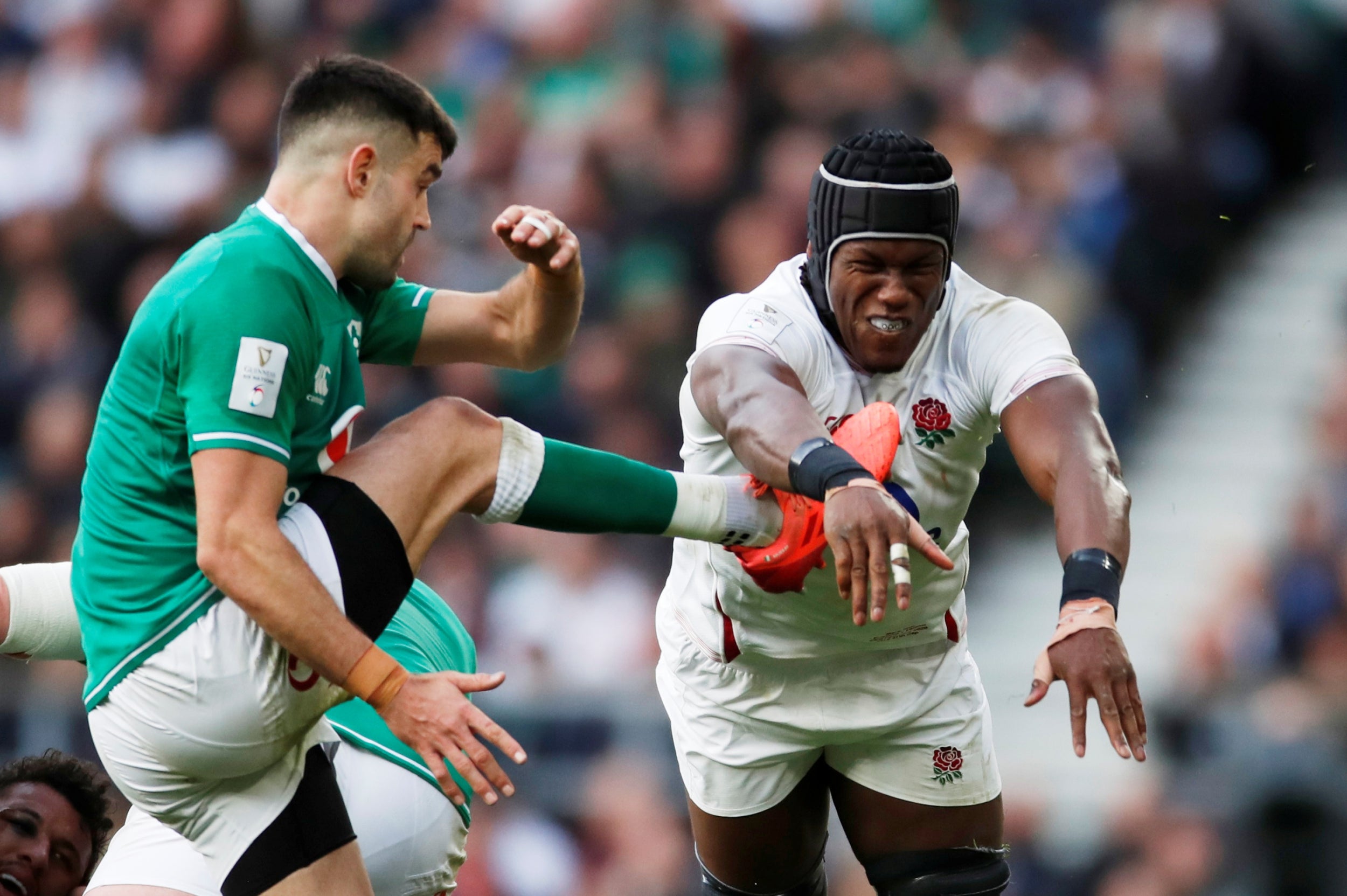 12/31

Maro Itoje – 8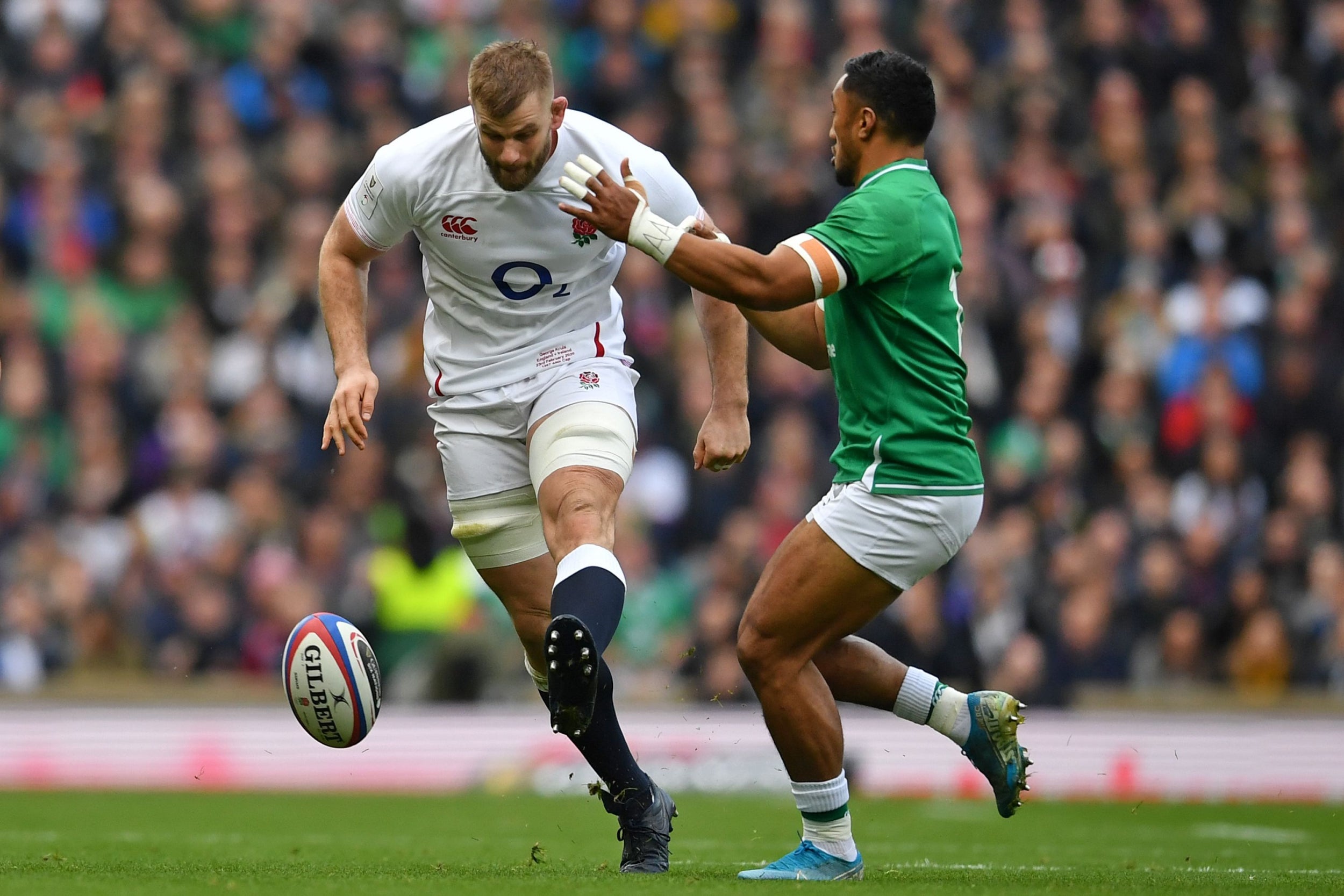 13/31

George Kruis – 7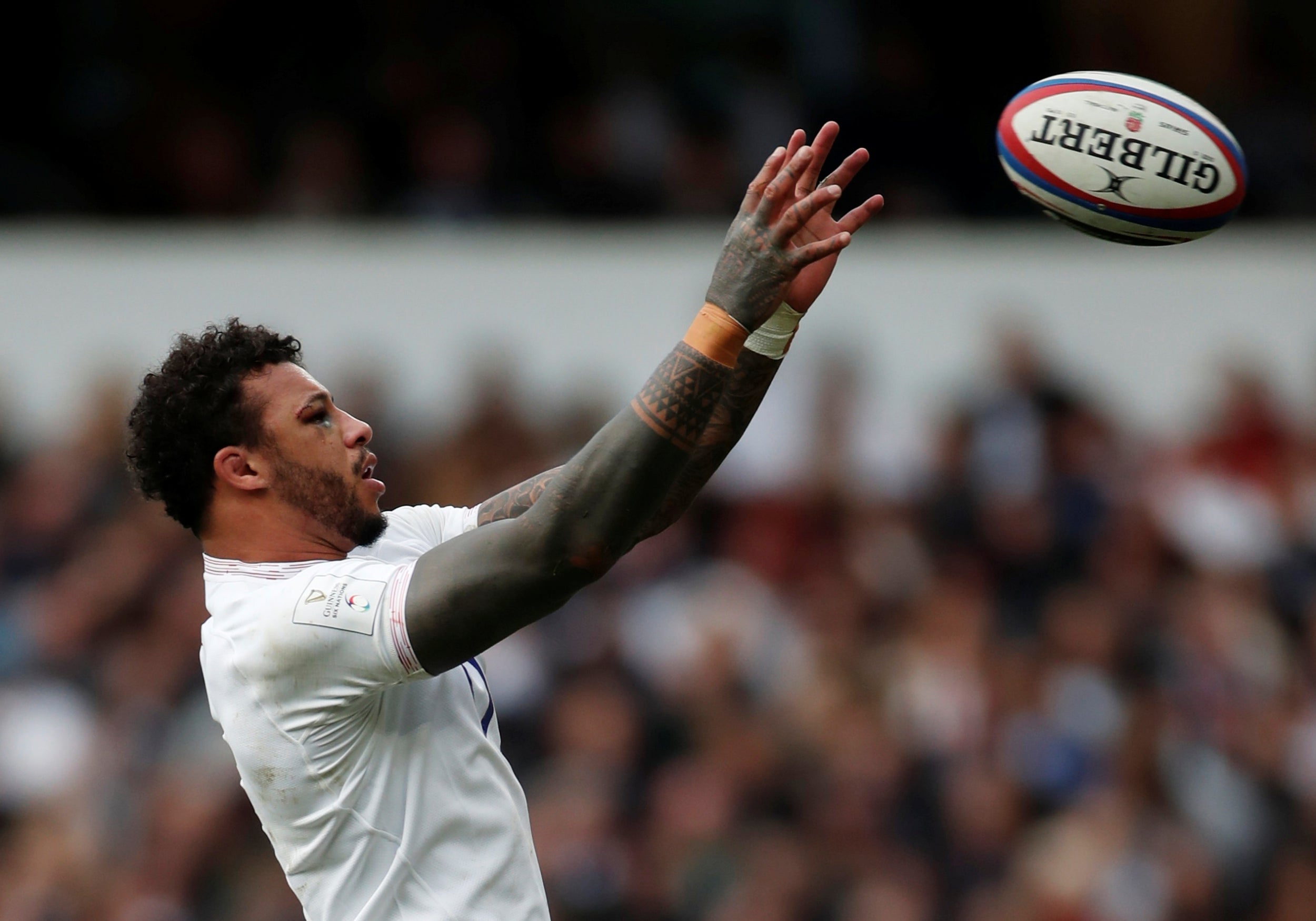 14/31

Courtney Lawes – 7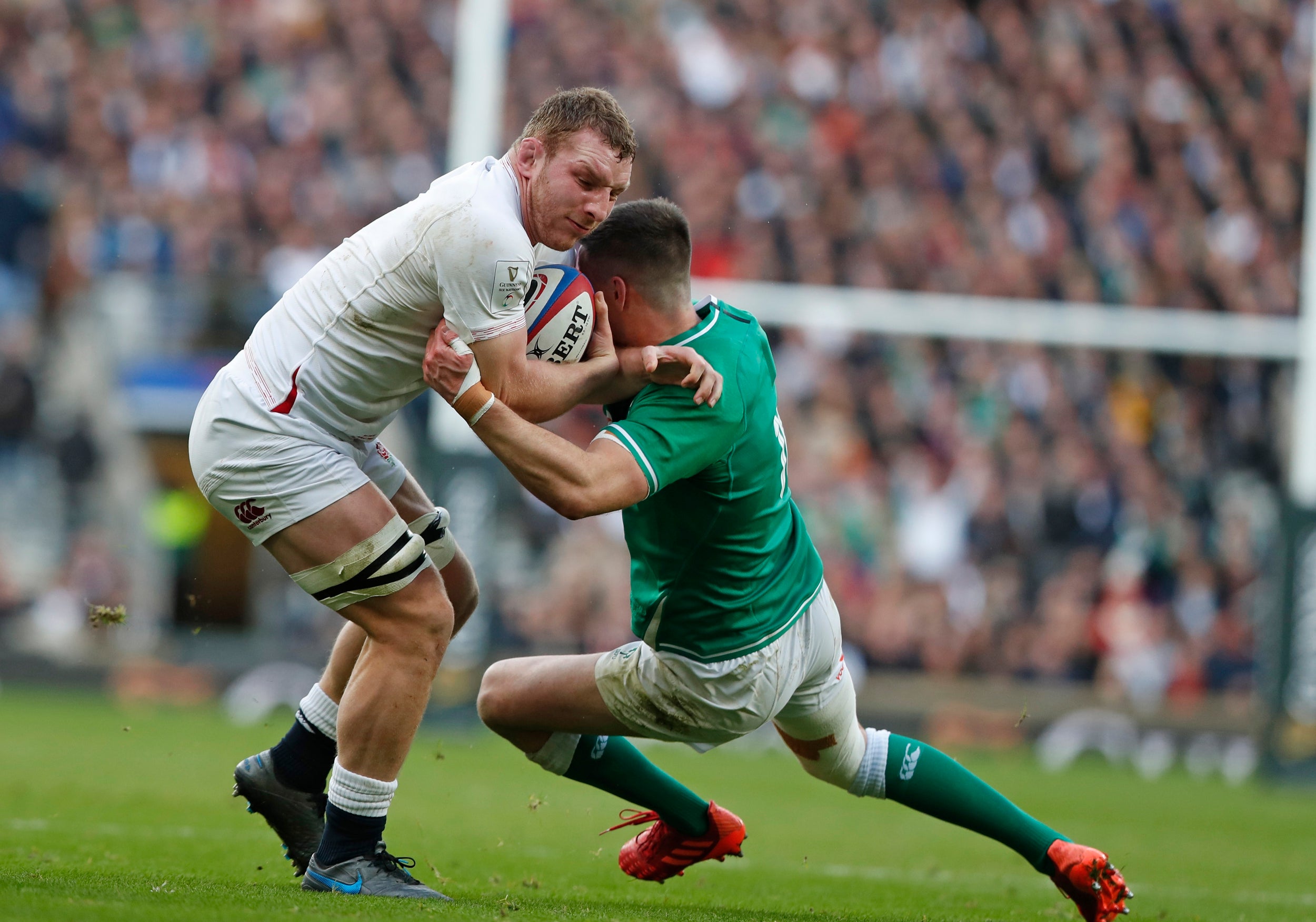 15/31

Sam Underhill – 7
16/31

Tom Curry – 7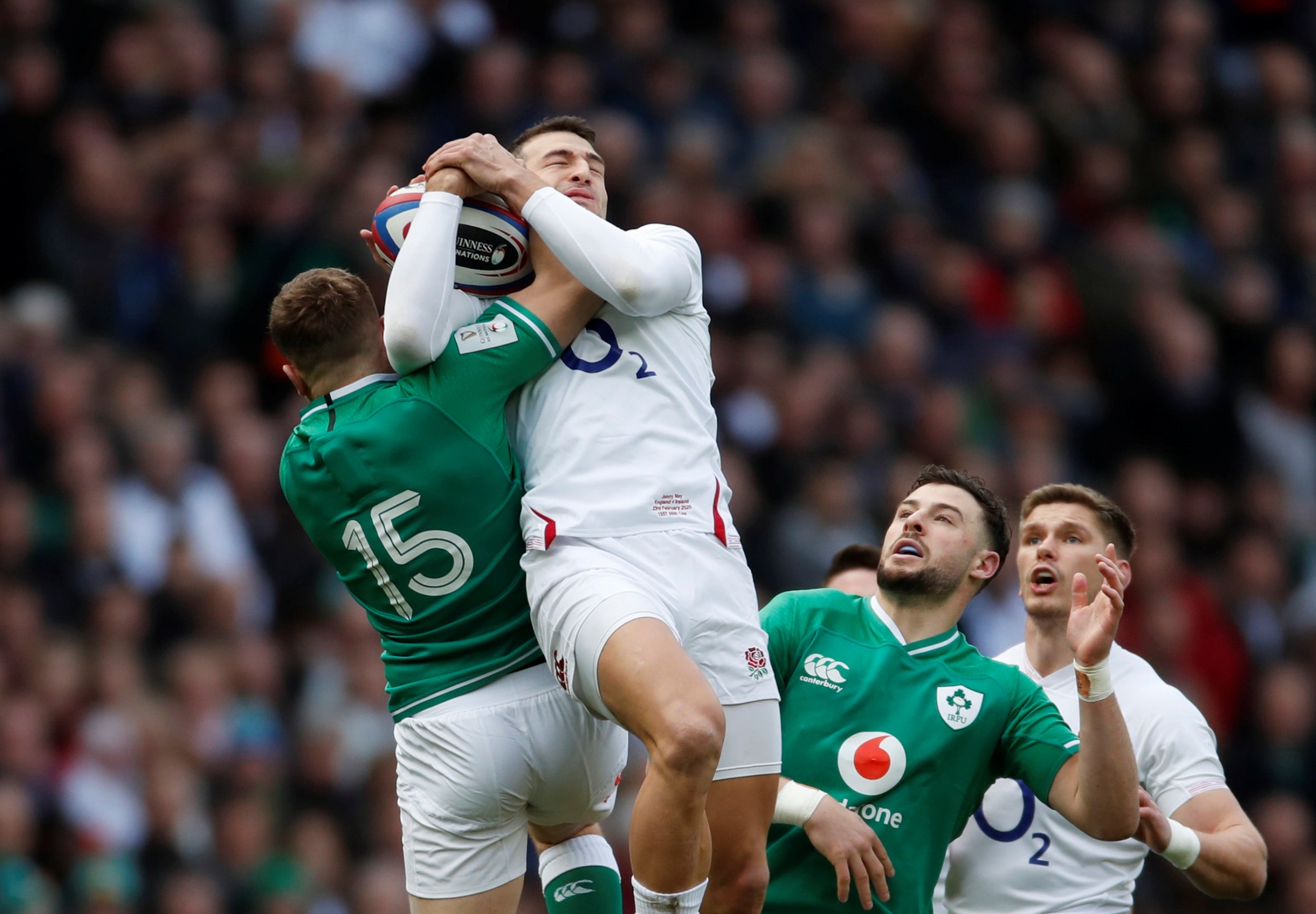 17/31

Ireland: Jordan Larmour – 5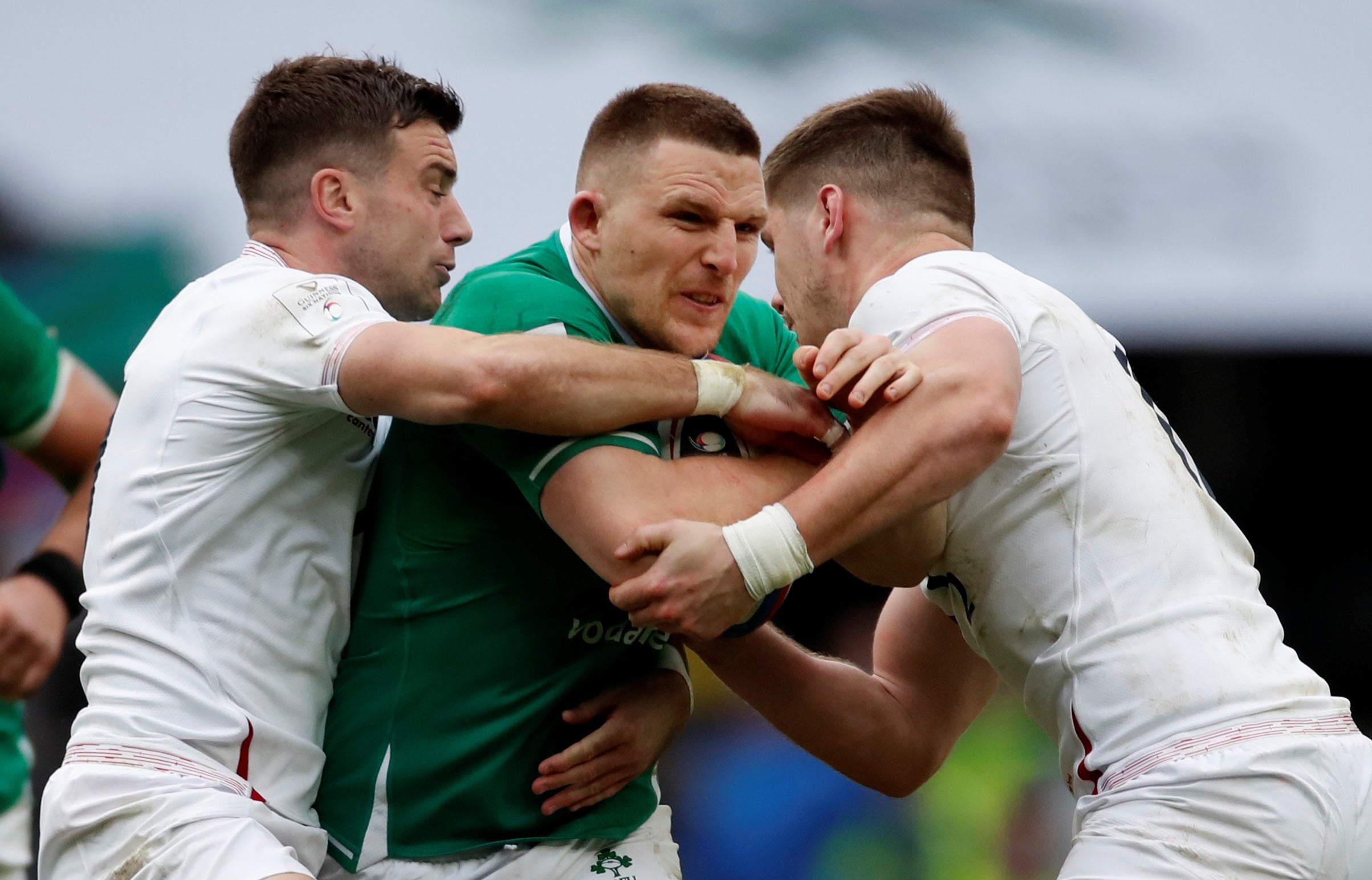 18/31

Andrew Conway – 6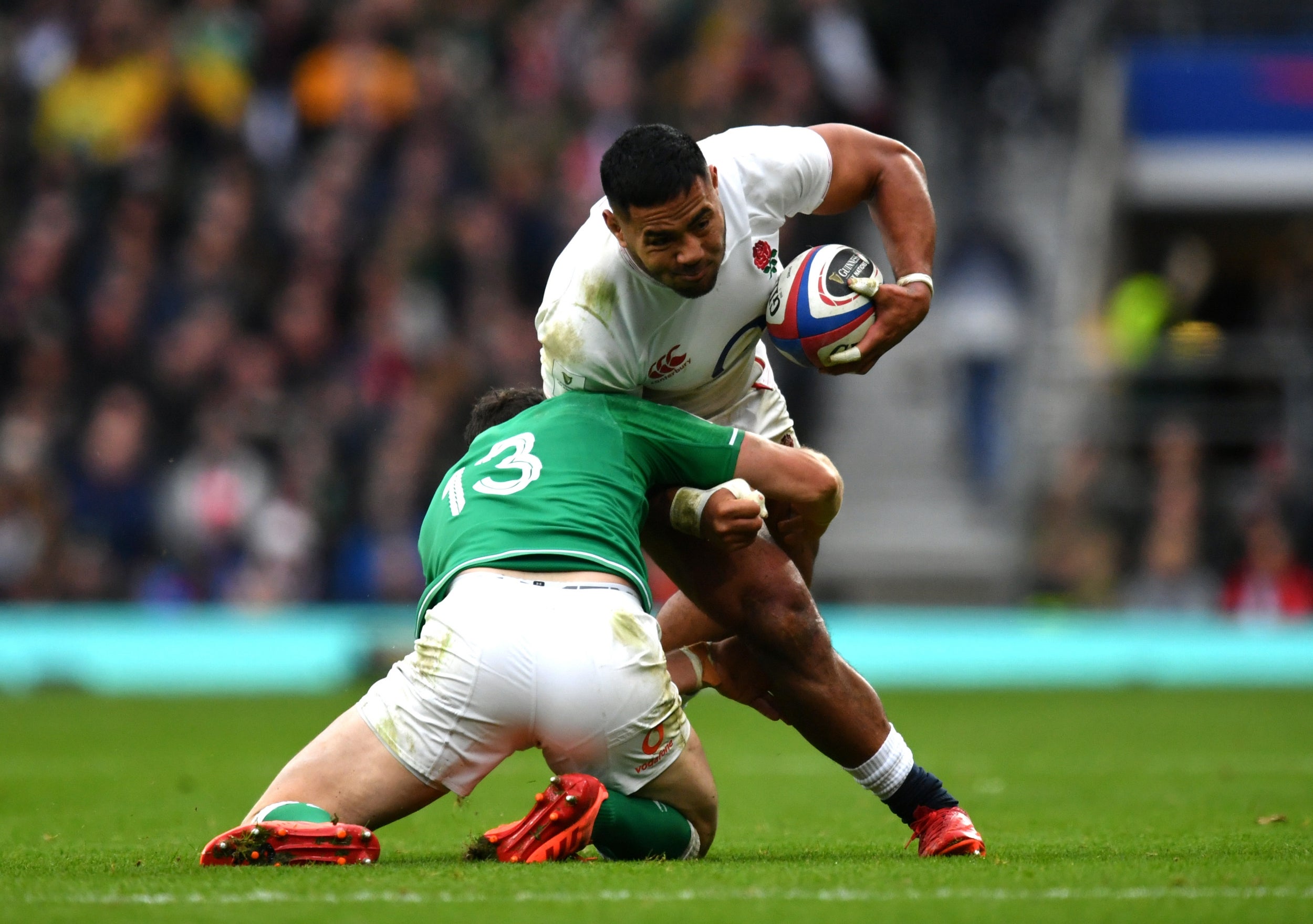 19/31

Robbie Henshaw – 7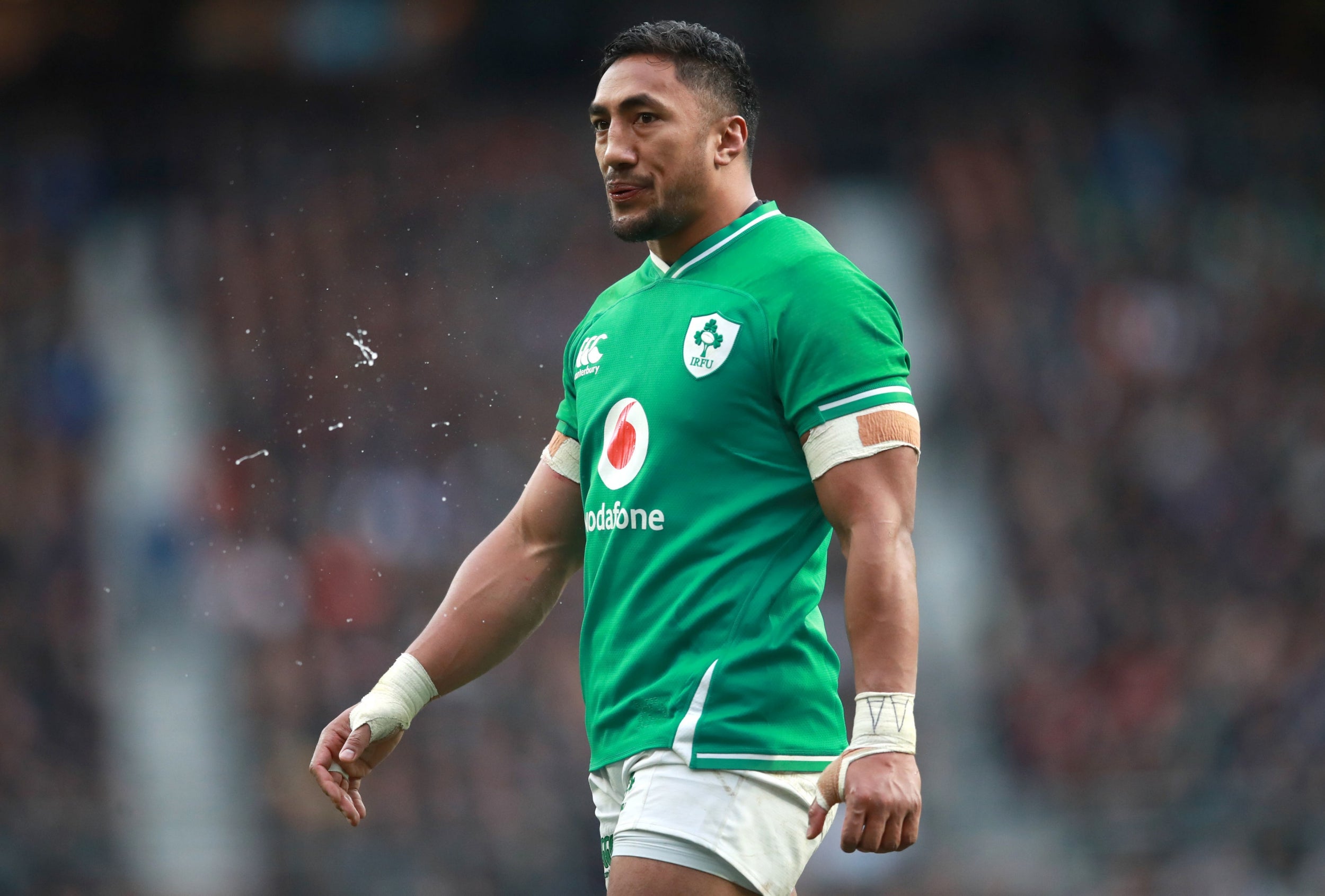 20/31

Bundee Aki – 7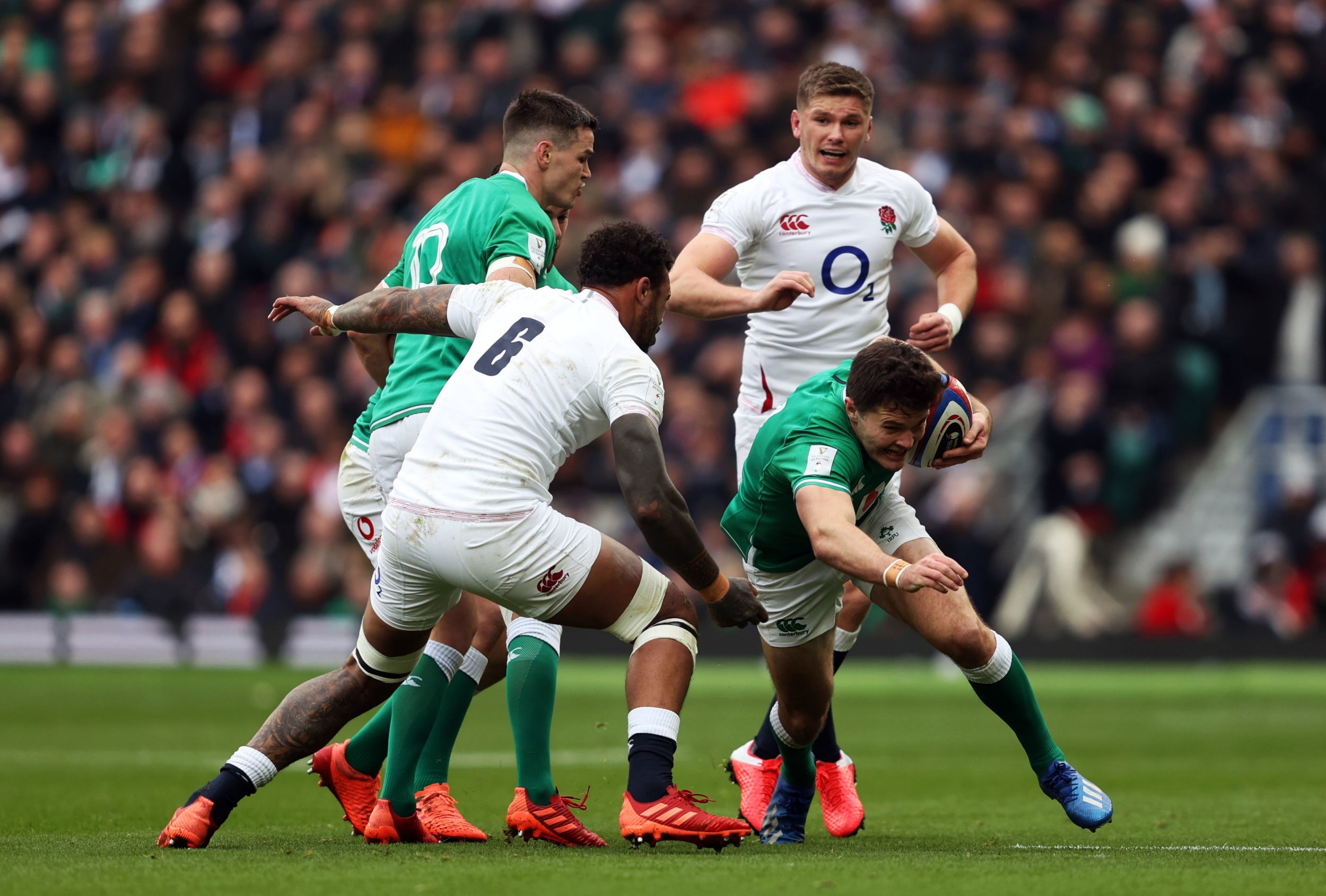 21/31

Jacob Stockdale – 5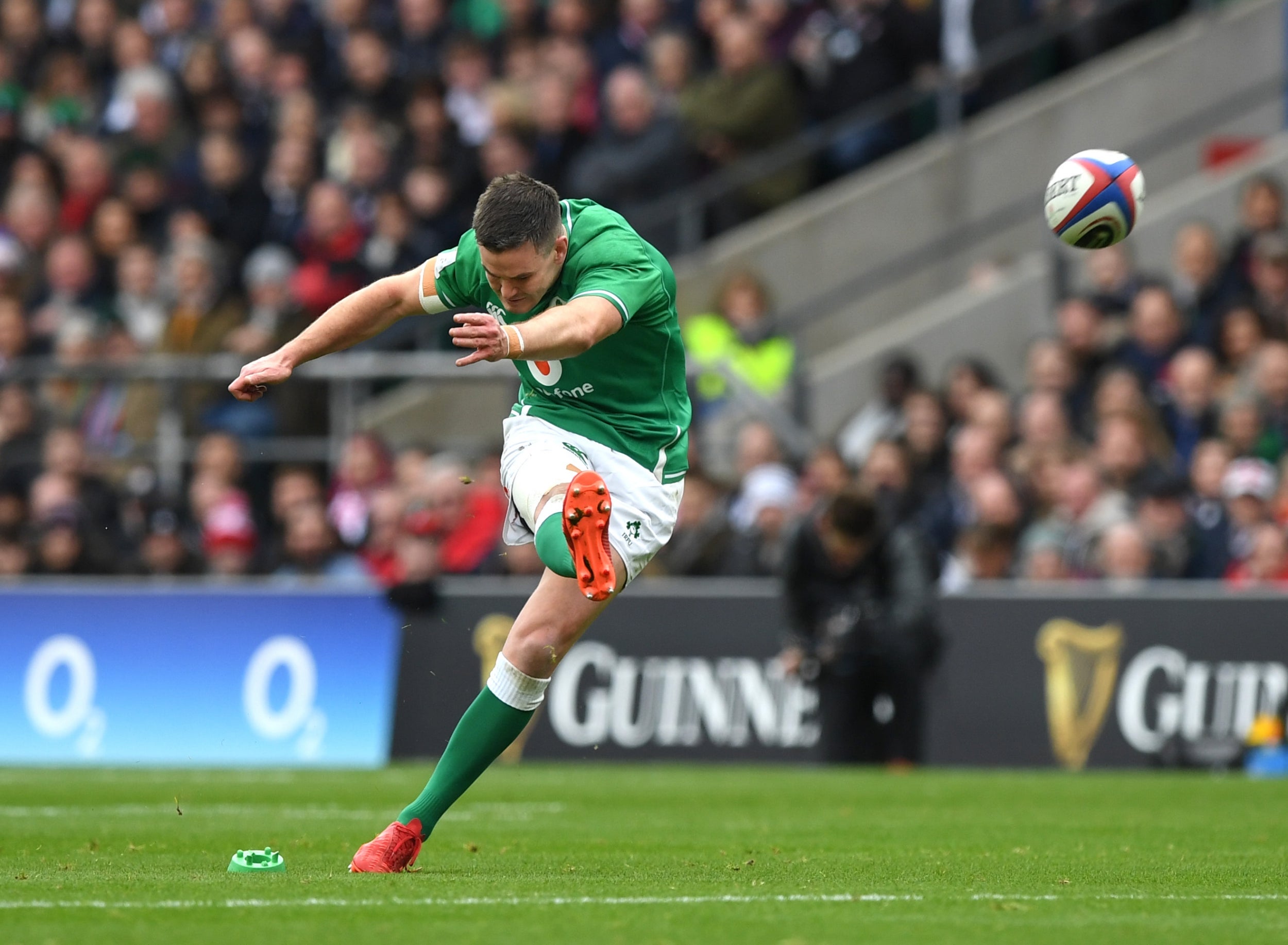 22/31

Johnny Sexton – 4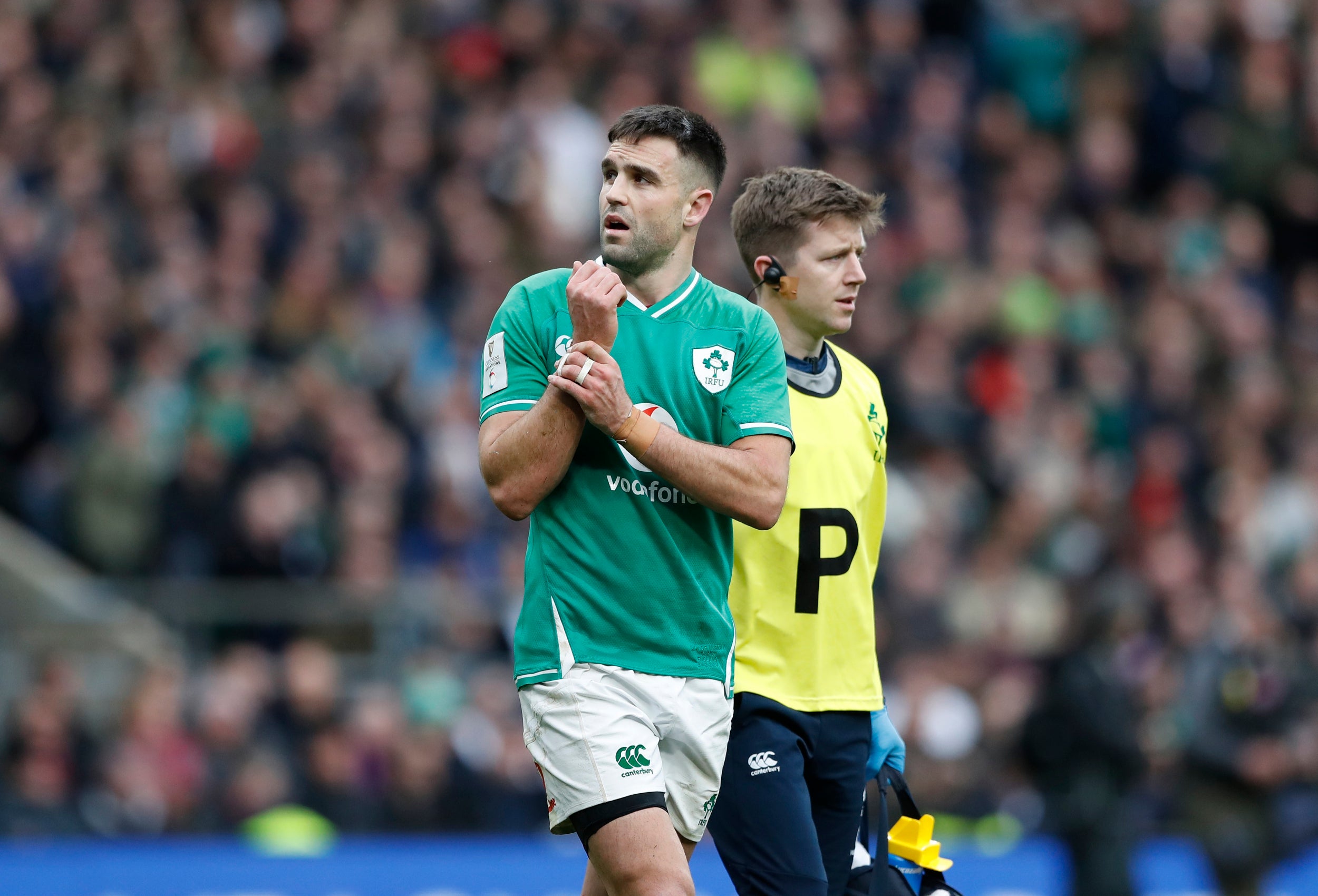 23/31

Conor Murray – 5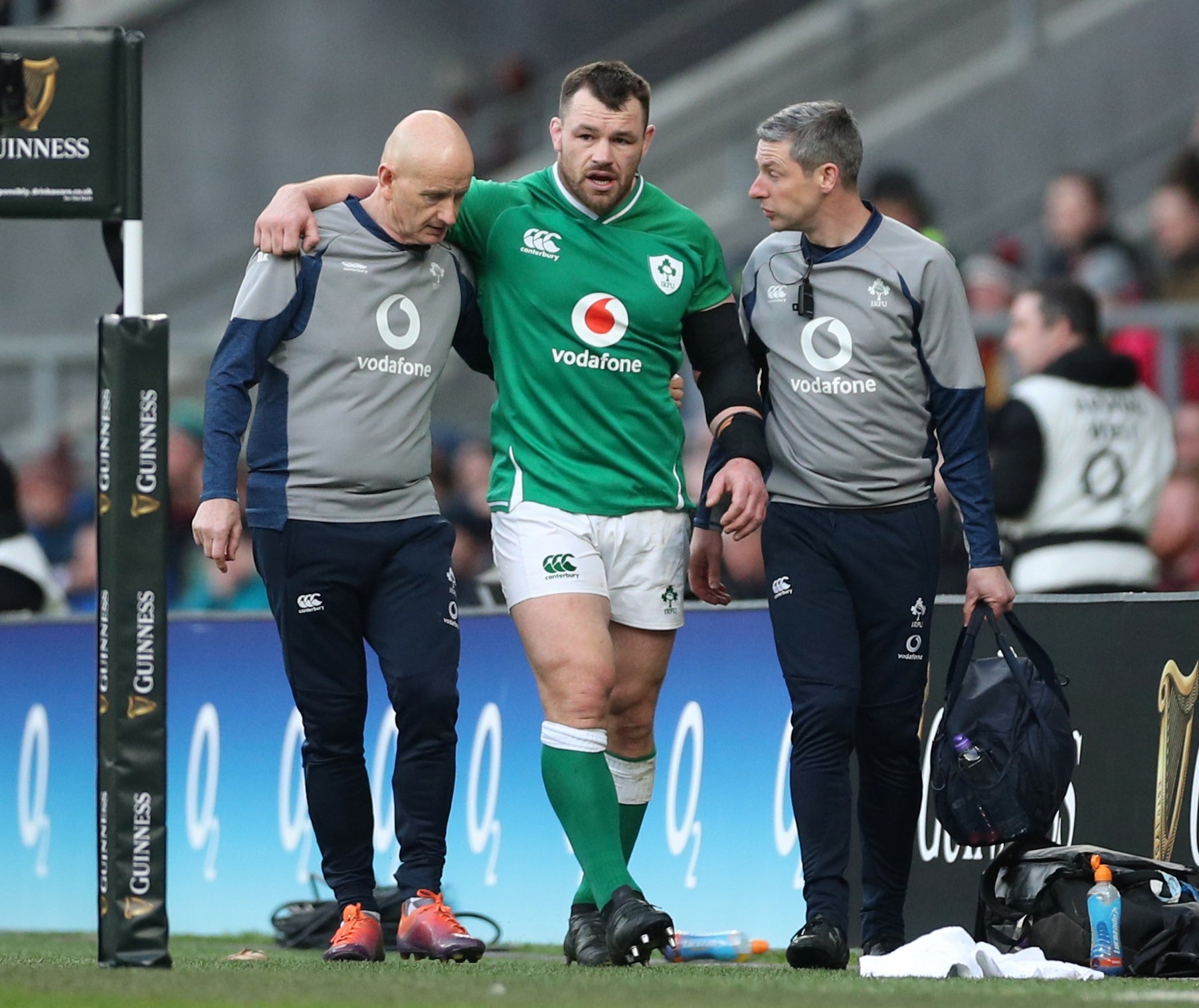 24/31

Cian Healy – 5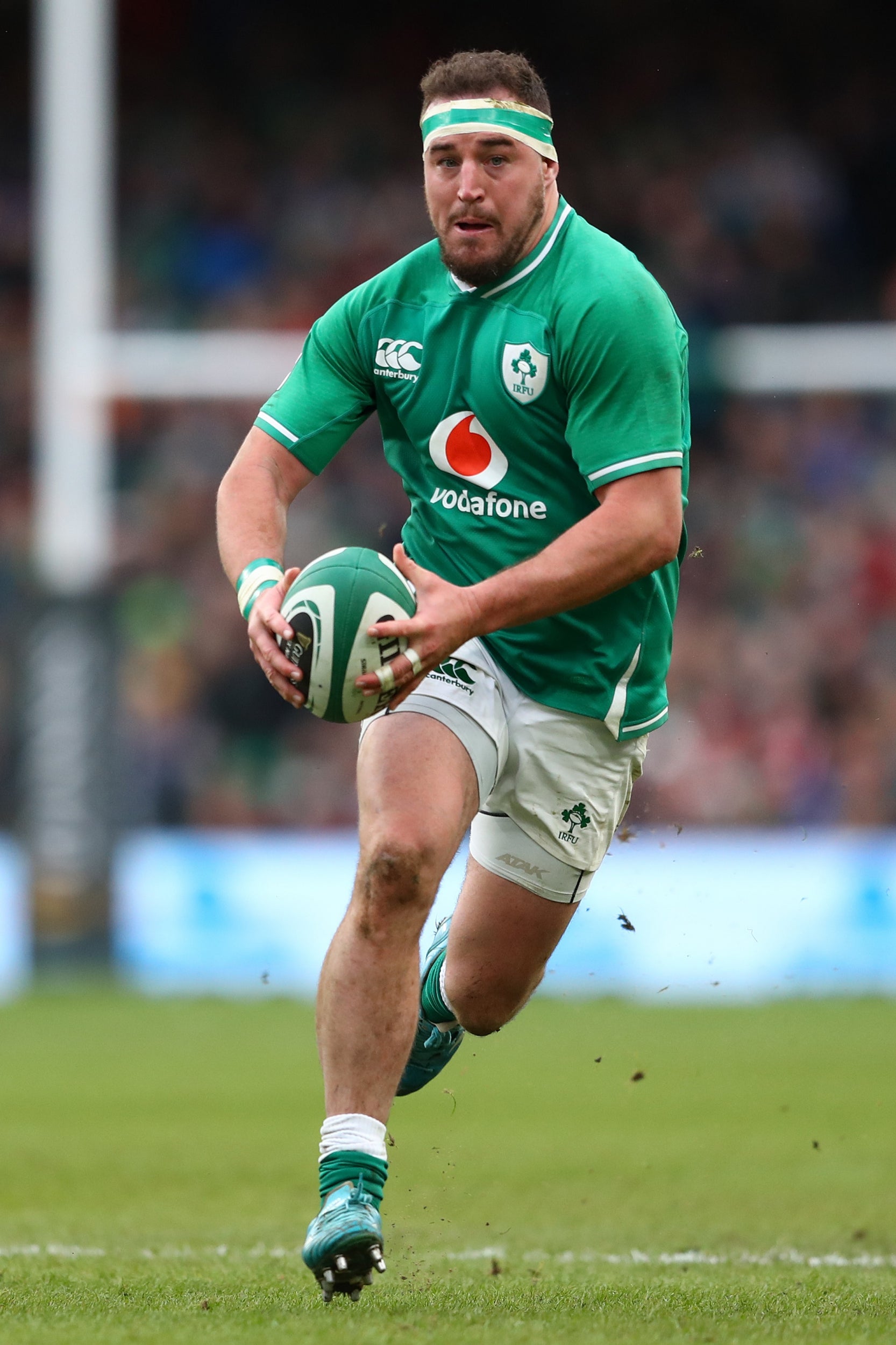 25/31

Rob Herring – 6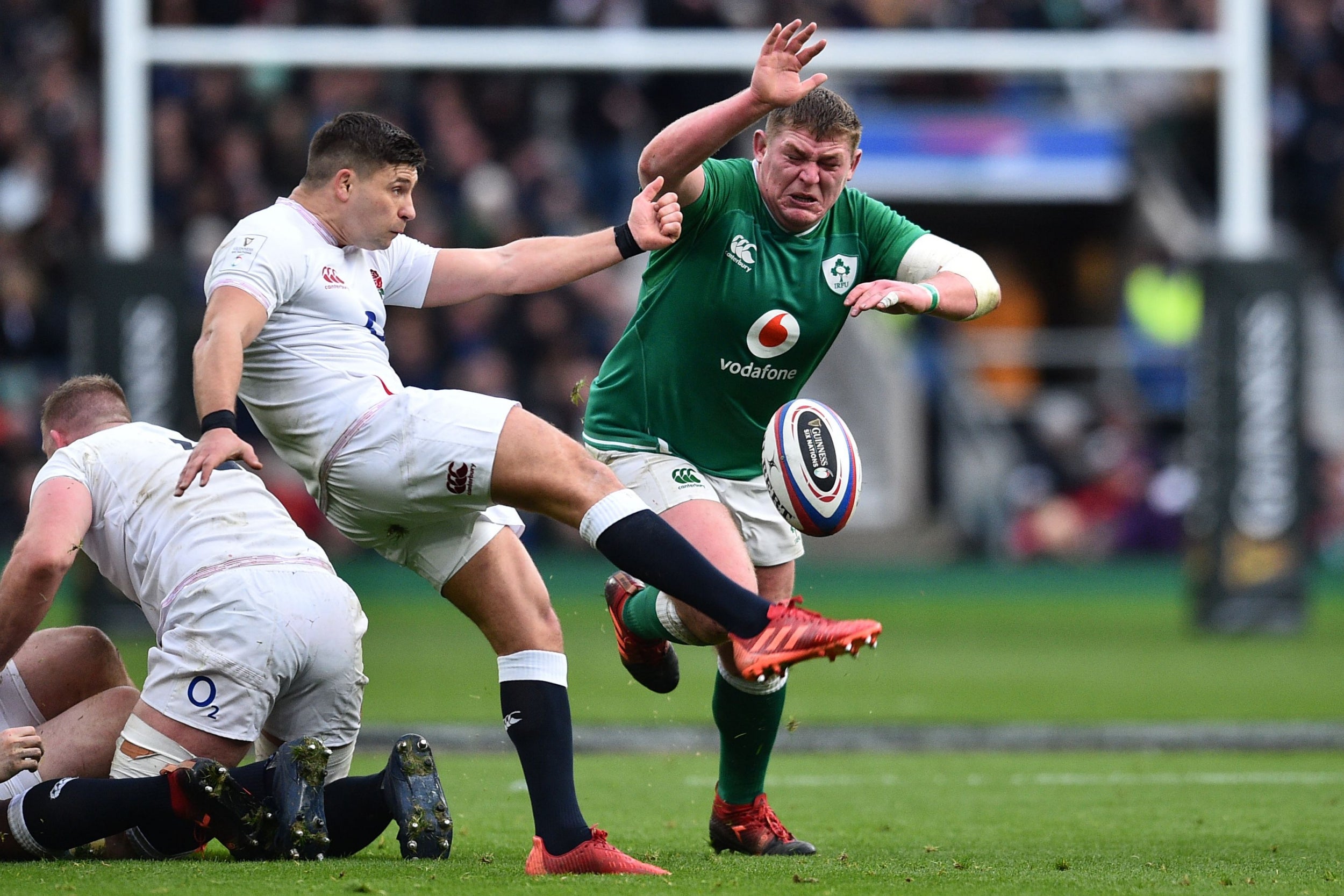 26/31

Tadhg Furlong – 5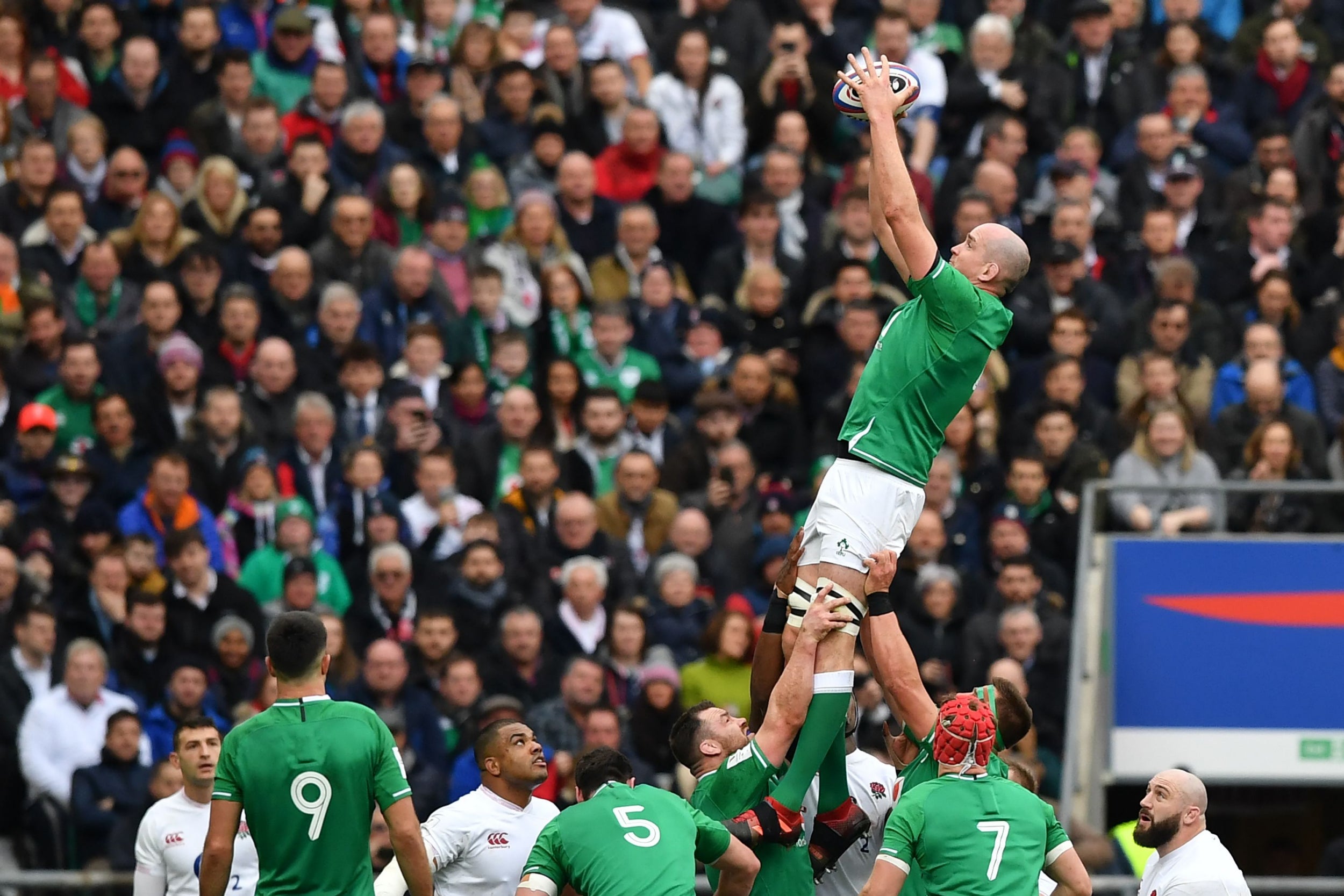 27/31

Devin Toner – 5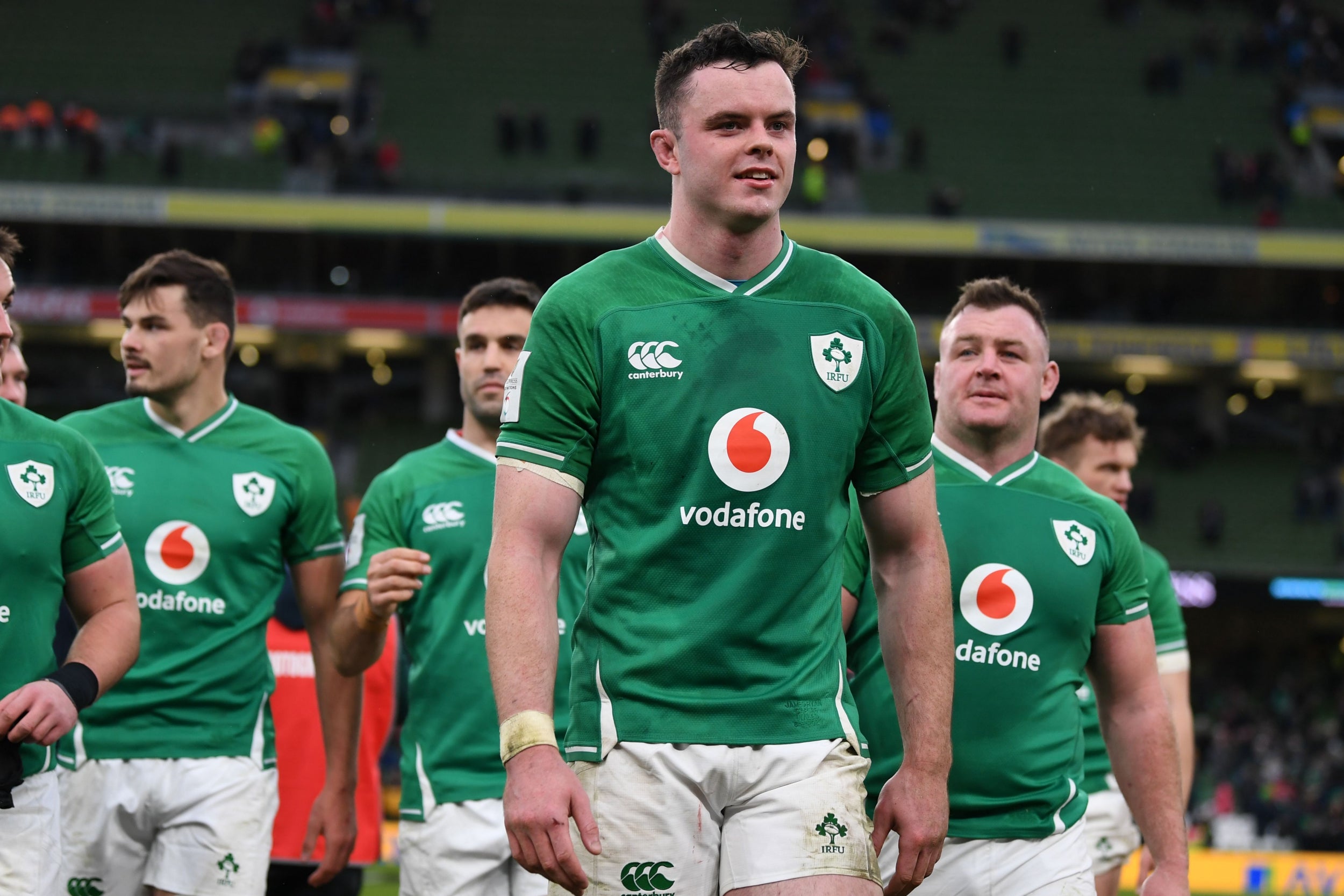 28/31

James Ryan – 6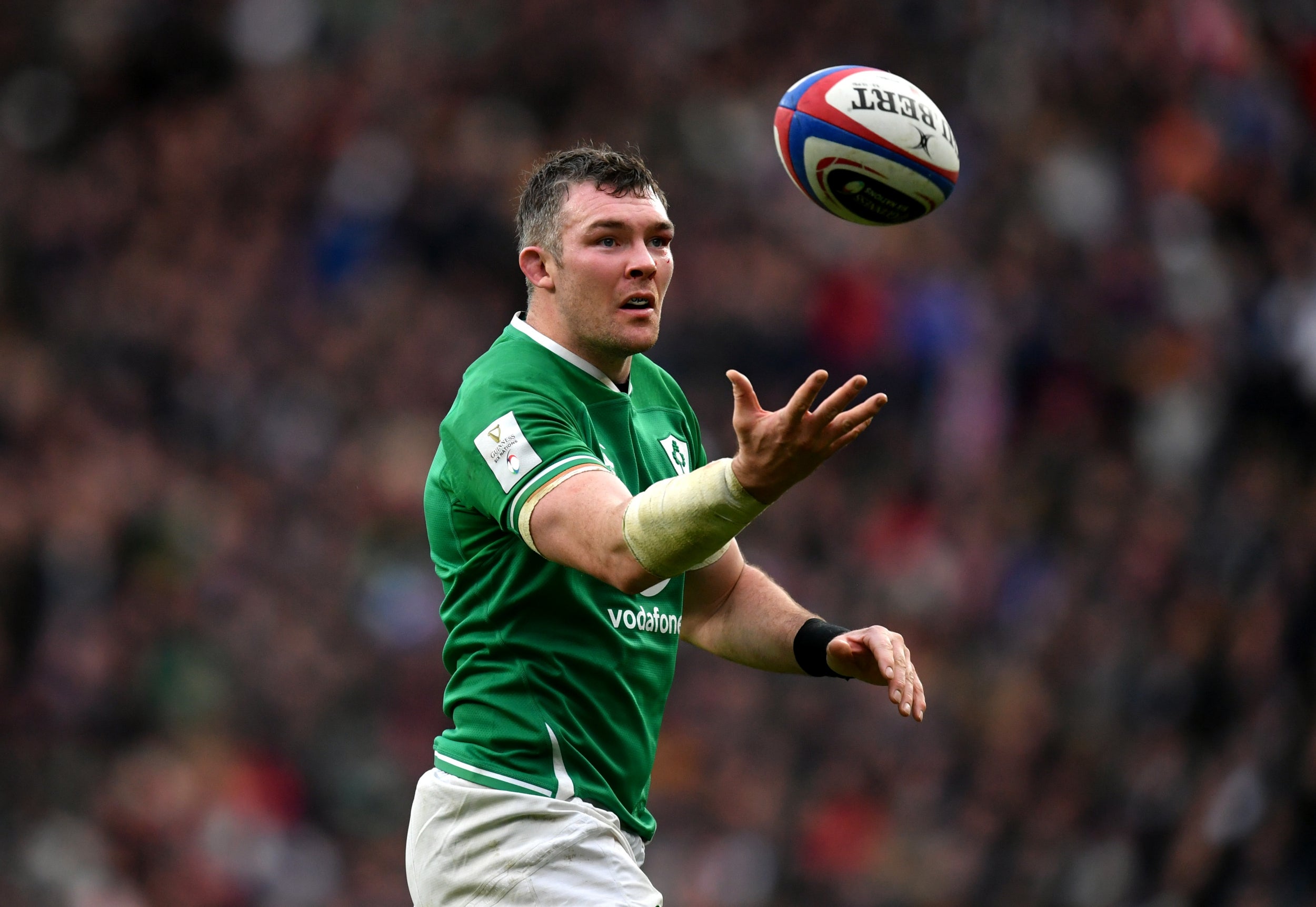 29/31

Peter O'Mahony – 5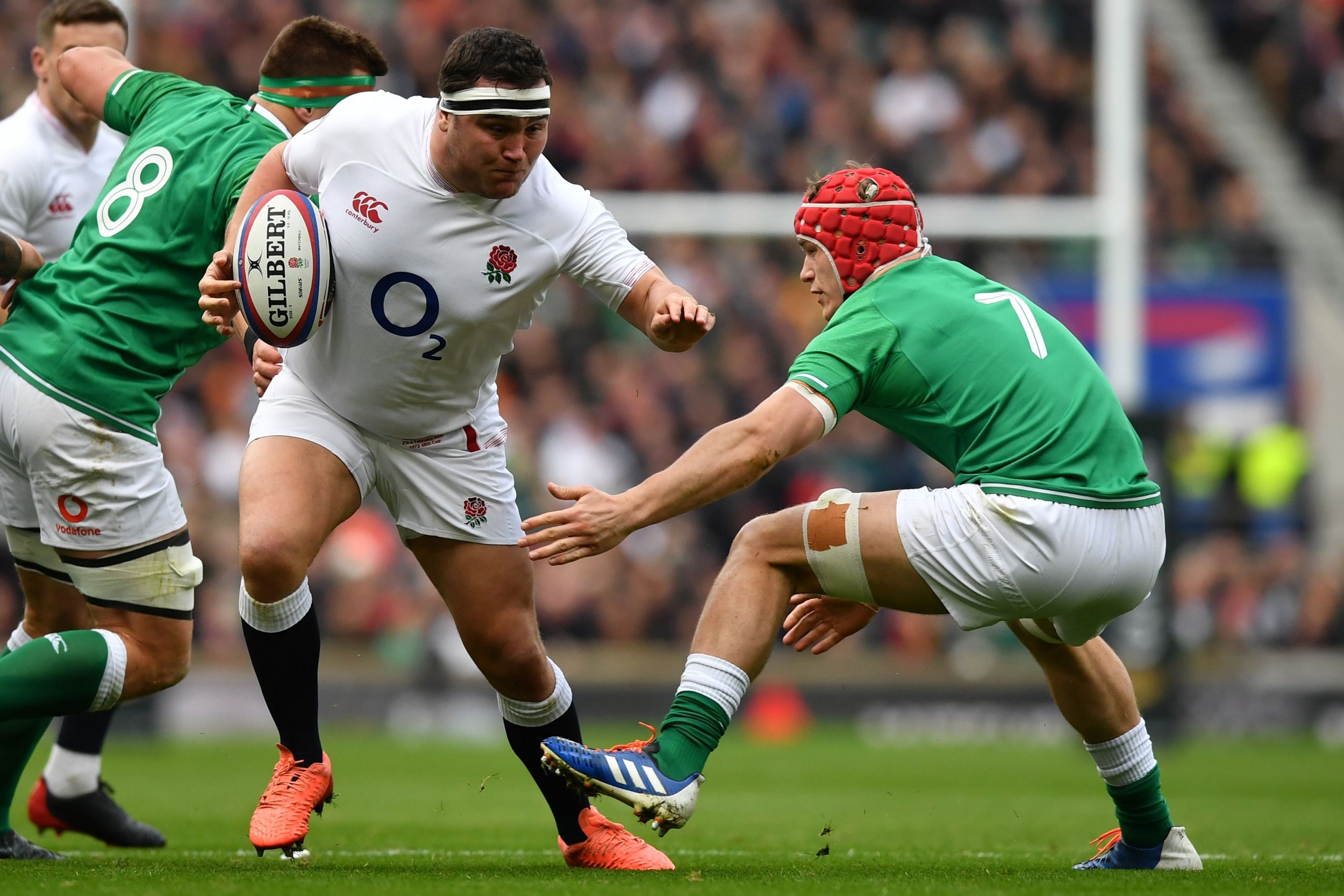 30/31

Josh van der Flier – 5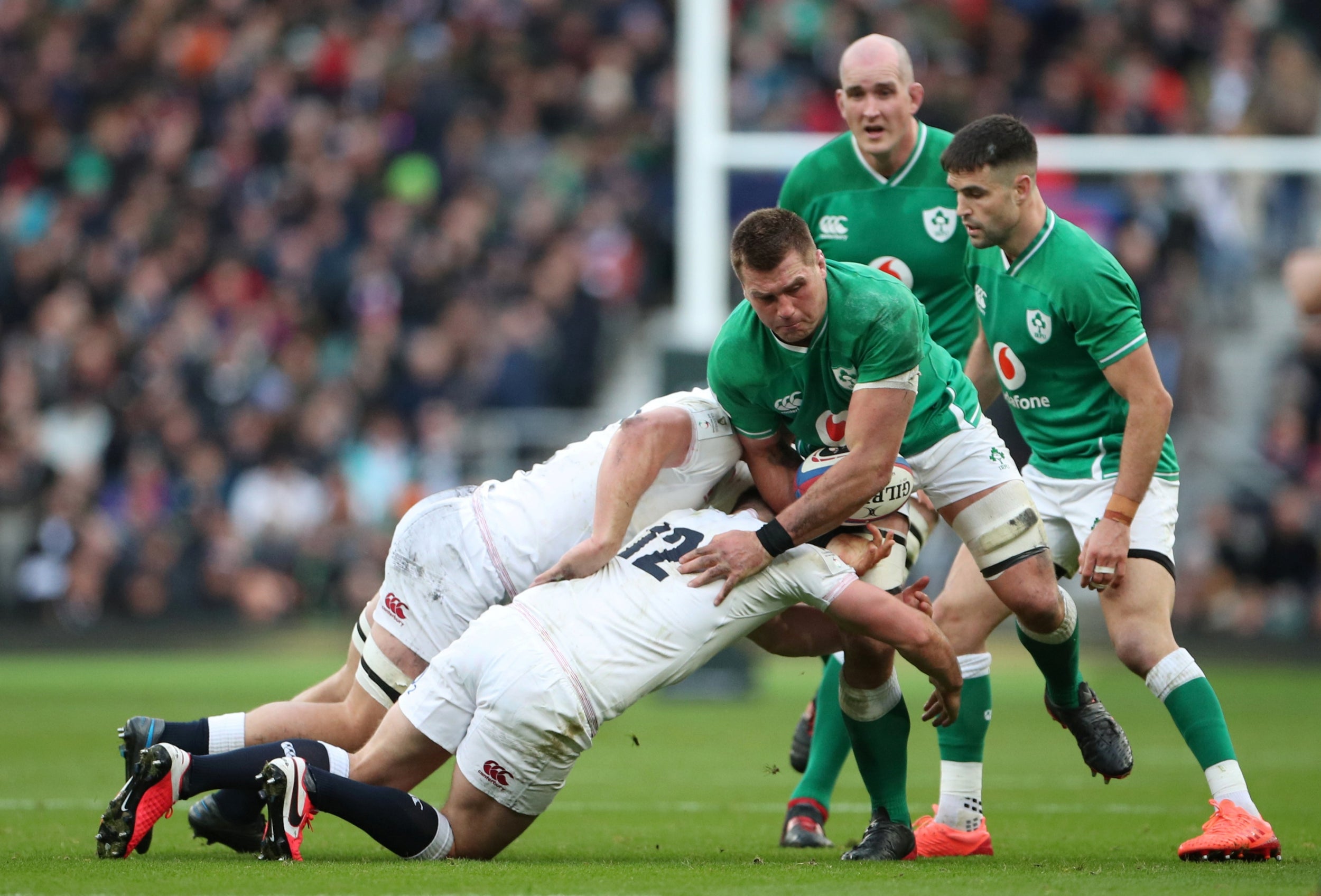 31/31

CJ Stander – 6

"Neil (Craig, head of elite performance) and I were speaking today about the growth of the leadership team," Jones said after the 24-12 victory. "It takes time. Owen is not even two years into the job. Every game he captains, he gets a little bit better.

"Today wasn't about what he did on the field, it was about what he did in the lead-up to the game. It was outstanding how he led the team in the lead-up to the game and we saw that when the players got on the field. We had great focus. We had great clarity about how we wanted to play and as a result you can play with great energy.

"It's just he's learning to be a better captain. Captaincy is hard. You have a room of all different sorts of people, all different wants and you have to try to find the same page for them and that takes experience."

Farrell himself was keen to take the spotlight off that friendly rivalry with his father, particularly given that it stands for very little between them when it comes to Test week.

"It's not any different from any other game I've ever played in," he said. "It seems like it's obviously something for other people to talk about but it's actually no different for us whatsoever."

Yet despite the convincing victory, which came with the added bonus of no serious injuries, and the best leadership display of Farrell's fledgling captaincy, Jones still could not allow himself to enjoy the victory completely. The Australian's unhappiness with the media has been clear and obvious in the last week after he was forced to apologise for an ill-advised comment regarding race that he made in the lead up to the Ireland clash. Jones immediately made reference to the fact that he has to watch what he says in the media the following day after naming his team for Sunday's match, and he once again brought it up unprompted at Twickenham after going on the offensive over Farrell's position.

"He's doing a great job as captain," said Jones. "Remember last week he couldn't captain. People who read the paper told me that was the problem with him. He couldn't captain."

That spikiness remained when he was asked about his cricket analogy that his side could have declared at half-time, such was their dominance in the first half – words he spoke a handful of minutes before.

"It's probably a throwaway line mate, I probably need to apologise for it again," he added. "Sorry, sorry, sorry. I know you're not allowed to say anything that's a little bit different here so I'll apologise. I'll apologise for making a comment that's not in the rugby sense. Apologies."

The repetitive remarks about watching his words casts doubt over whatever sincerity remains over last week's apology, though it of course fits in with his desire to create conflict when it fits the narrative for that week's gameplan. Whether that continues heading towards the Wales contest in 11 days' time remains to be seen, but what is for sure is that it will provide the next step in Farrell's crucial captaincy education.

Source: Read Full Article