Felipe Etcheverry of Uruguay celebrates during the match against France, though the try would be ruled out

Sign up to our free sport newsletter for all the latest news on everything from cycling to boxing
Sign up to our free sport email for all the latest news
Thanks for signing up to the
Sport email
Moments after his side produced an outstanding showing against France last week, Uruguay captain Andres Vilaseca wanted to make a point. "The first comment that comes to my mind is the number of journalists I see here, compared to the press conference for our team announcement where we only saw two people," Vilaseca sounded off to a packed press room. "I just wanted to highlight how few journalists were there."
Welcome to the Rugby World Cup away from the elite. Uruguay take on Italy in their second pool fixture on Wednesday evening, the third tournament match in five days in Nice. After the fervour brought by the travelling fans at the weekend, when Wales took on Portugal and England met Japan, the city feels strangely subdued; the big tournament buzz, mostly, gone.
Vilaseca would have been slightly happier at Monday's Los Teros team announcement for the Italy game – the number of journalists in attendance had trebled. Not that many more could have come: the media session was held in a space the size of a broom cupboard, leaving the players waiting to speak, squashed into chairs up against the wall like truant children called in to see the head teacher.
Recommended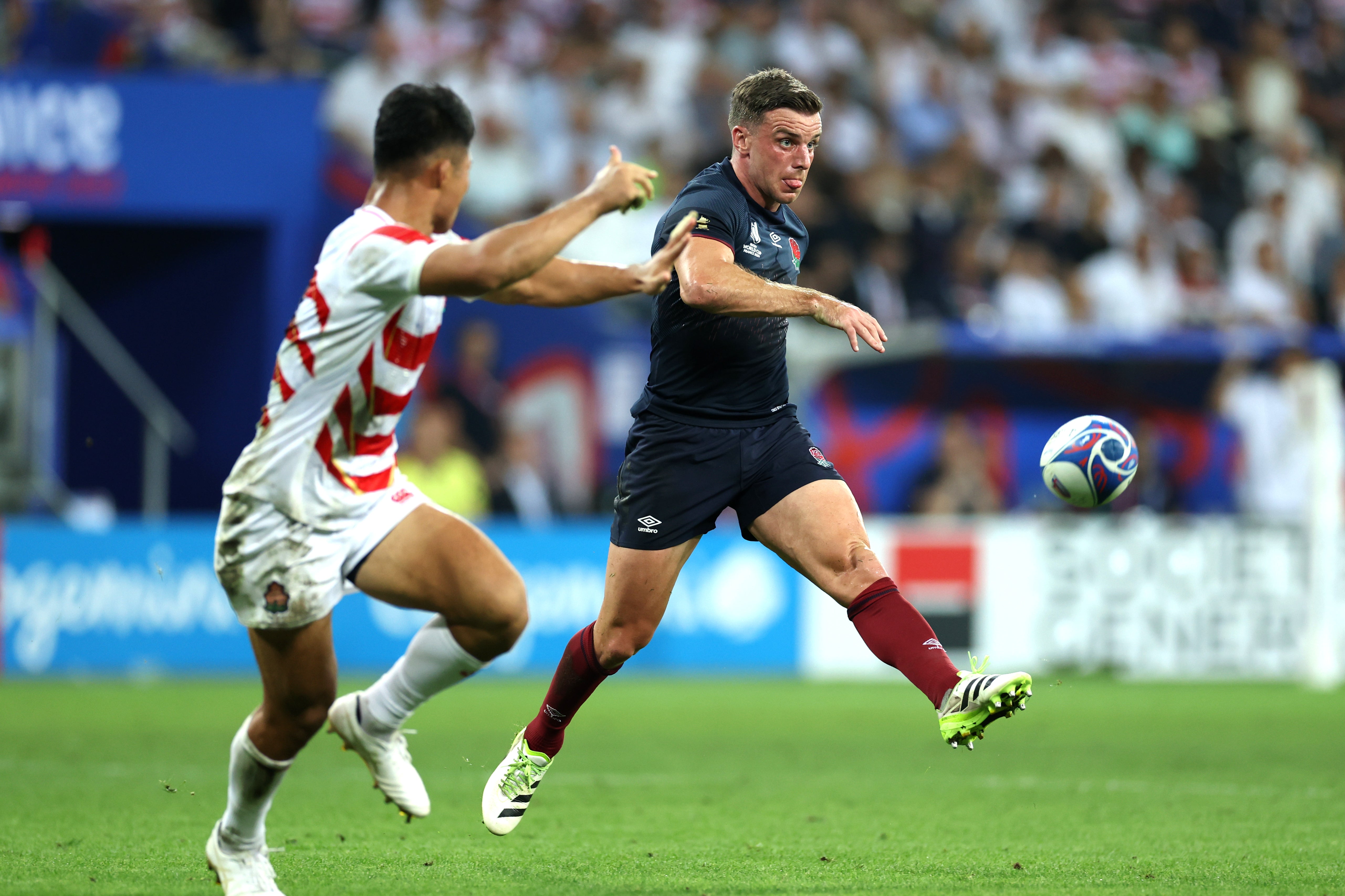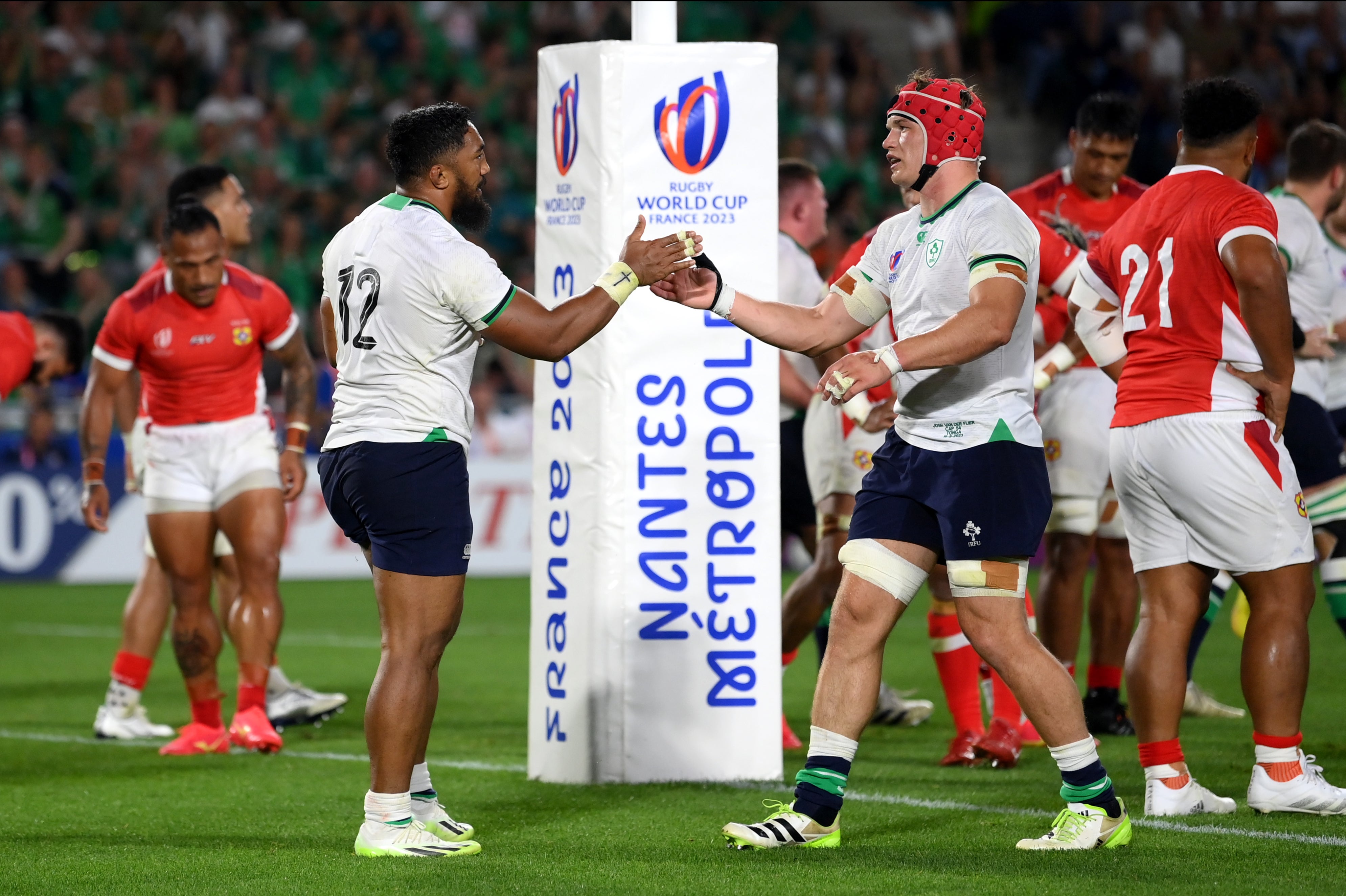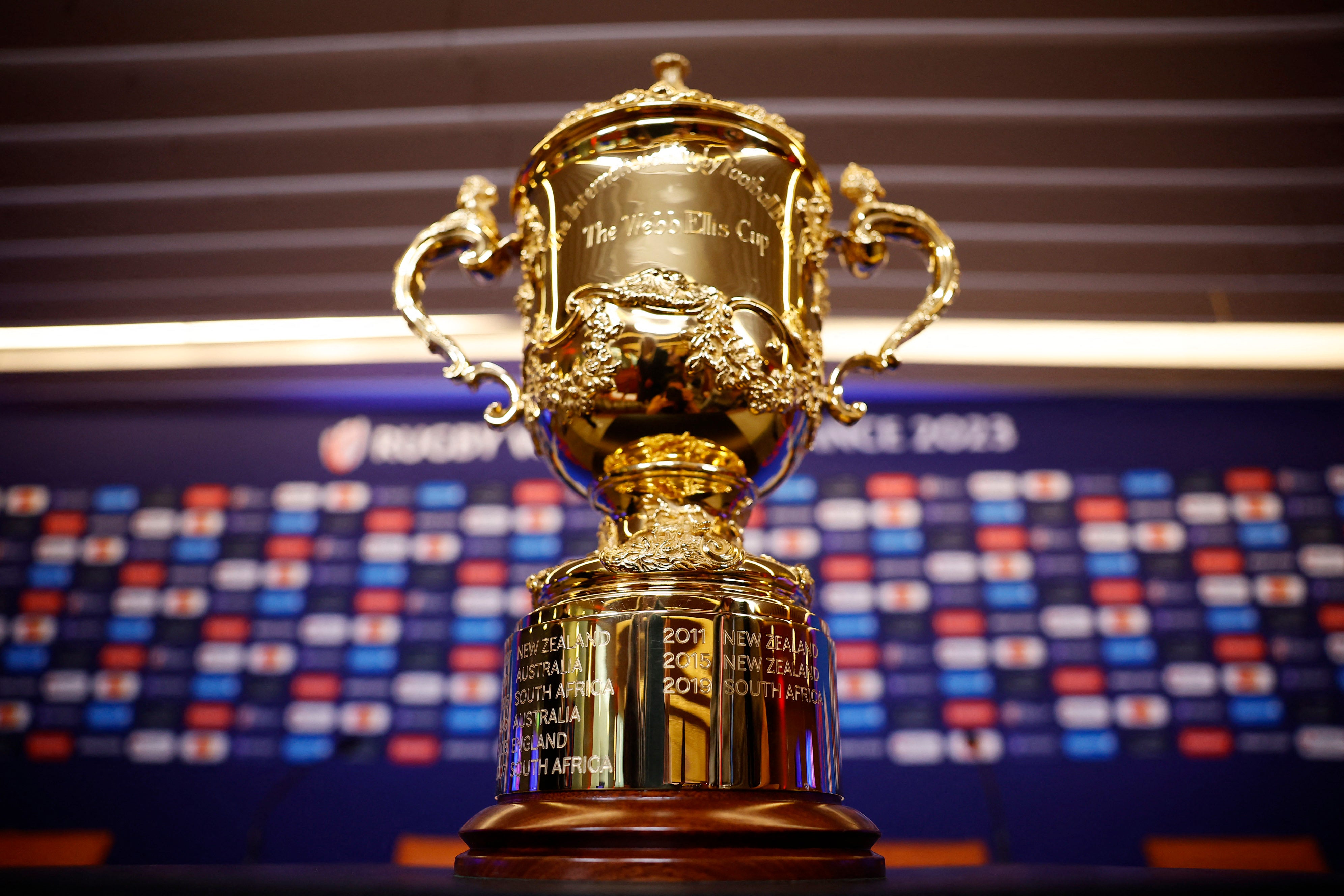 Although Vilaseca's speech made the headlines, it is largely on the pitch that the so-called "tier two" nations are doing the talking, in a tournament that has shown that men's rugby may never had broader or deeper pools of talent.
Uruguay's performance against the hosts was excellent, denying France a bonus point while threatening themselves. Portugal were equally impressive against Wales. Namibia and Chile have had good moments, too. The Pacific Island teams are a greater threat than ever having been boosted by the revamped eligibility laws – there is a chance both Fiji and Samoa will make the quarter-finals.
"You look at the World Cup and there have only been one or two games where they have been one sided at half time," Italy coach Kieran Crowley told The Independent ahead of his side's encounter with Uruguay. Crowley spent eight years in charge of Canada between 2008 and 2016 and has seen the broadening of the game.
"It is always a battle. They are always a real arm-wrestle. Tier two countries are getting a hell of a lot closer. With all these teams now – Uruguay, Chile and Portugal are classic examples – you've got full-time training programmes; they are getting everything that every other team is getting.
"The only thing they aren't getting is consistent competitive games against tier one countries. Once that is sorted out, you are going to have a hell of a lot more equilibrium in world rugby. We are expecting one hell of a battle."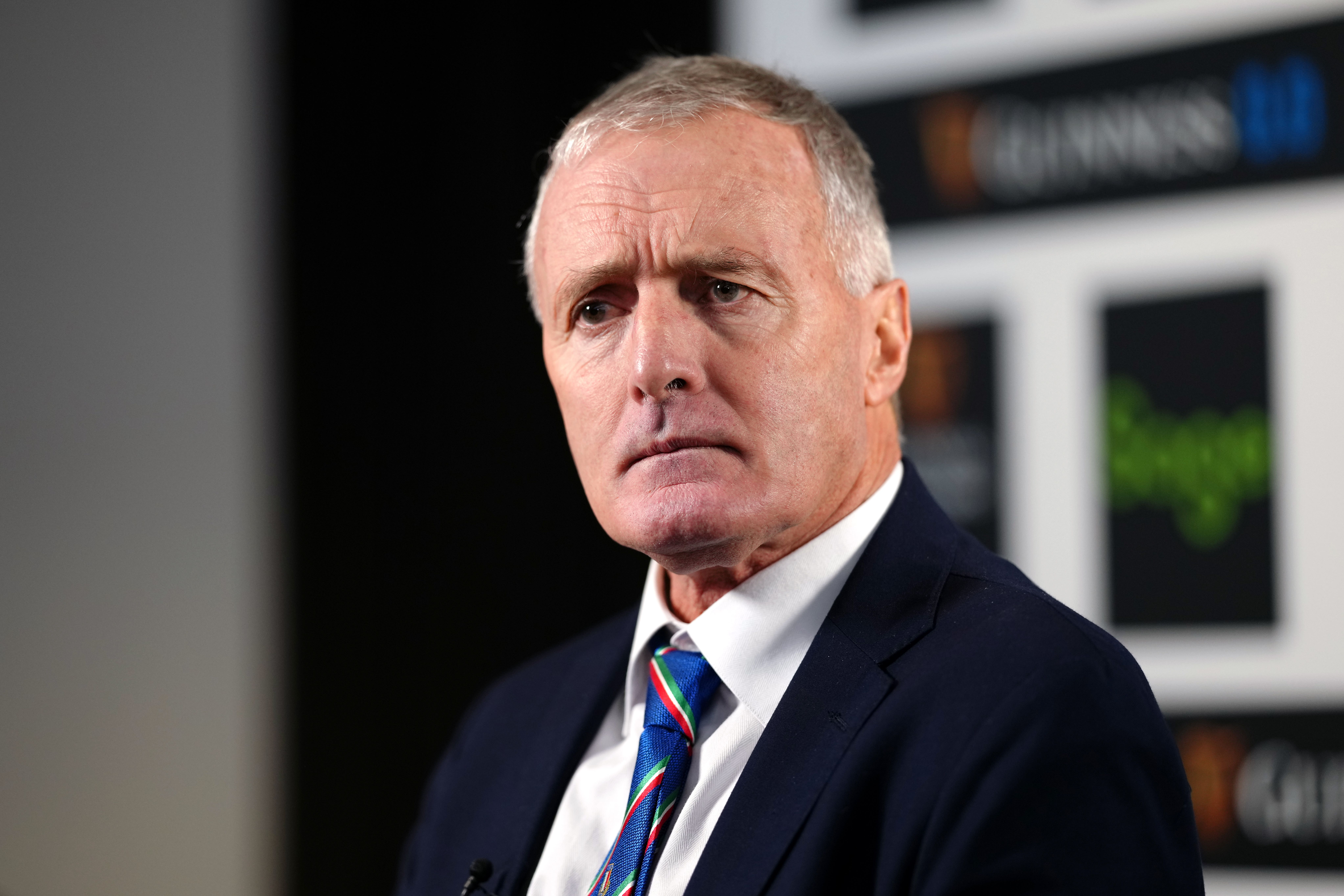 Italy head coach Kieran Crowley was previously in charge of Canada
It is not just at this tournament that the pattern is emerging. The last few years have seen historic victories for Argentina in New Zealand and England, Italy and Georgia in Cardiff and Fiji at Twickenham.
So why are the gaps closing? There are a number of factors, but the greater professionalisation of programmes is a key driver. The availability of information online makes resource and knowledge sharing easier, while the understanding of how best to structure a side has become more developed over the last decade or so.
"Everything always filters out and you can tell that these teams are really organised," says England attack coach Richard Wigglesworth, who spent the 2019 World Cup as part of Canada's staff. "They have a defensive system, an attacking system where players know where they are going. They are not turning the ball over maybe as much as they were."
The development of Major League Rugby (MLR) in North America and Super Rugby Americas further south has provided playing opportunities, for which World Rugby, the game's governing body, deserve credit.
In France, too, the competition and crowds in the second and third tiers have made it a fertile location for some players to put down roots and prove themselves. There are spots up for grabs in the Top 14, too: take, for example, Uruguay scrum half Santiago Arata, who earned a contract with Castres on the back of his performances for his country and has since established himself as one of the best nines in the league.
Recommended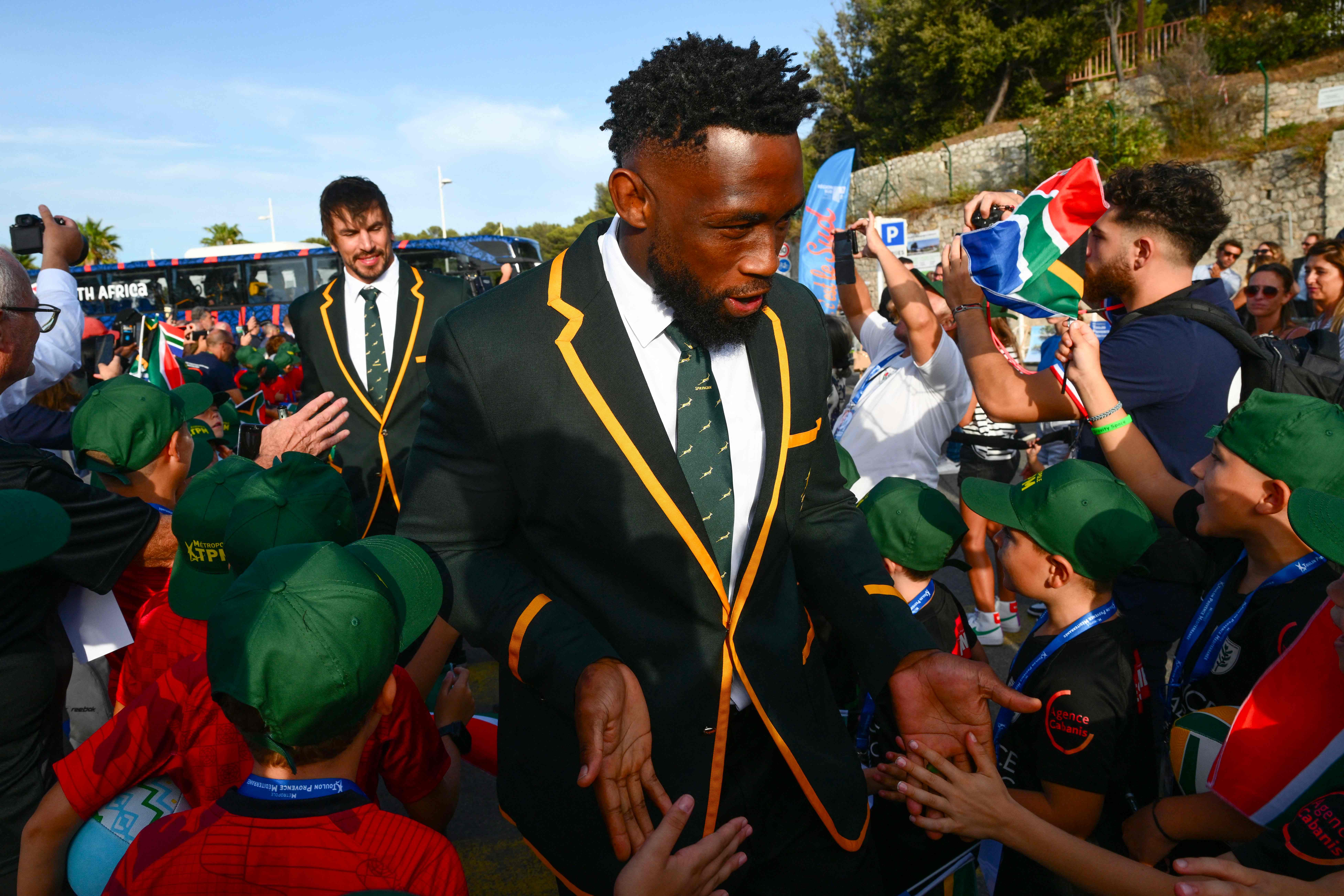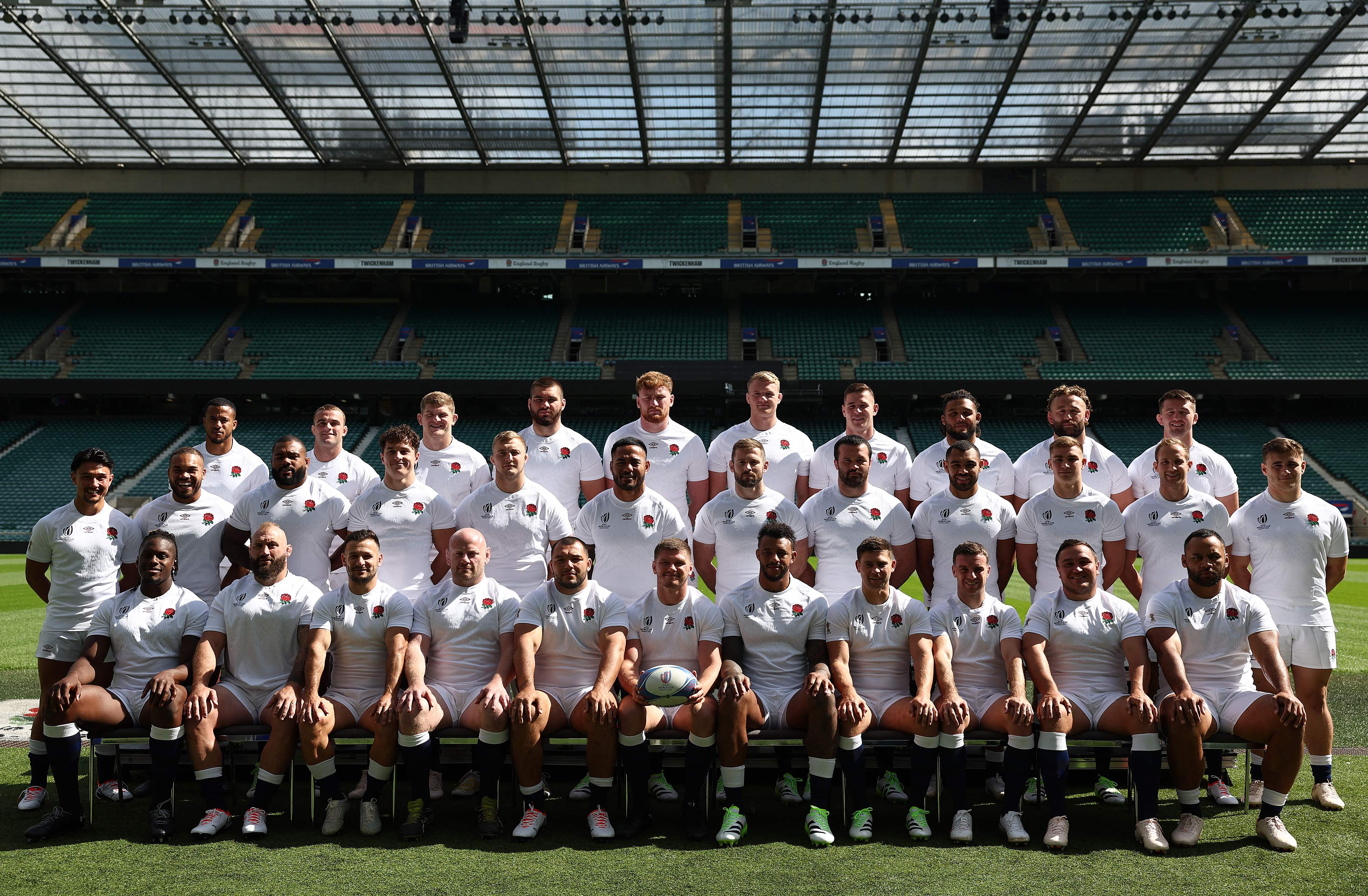 The Independent understands that discussions are ongoing over a possible expansion of the World Cup to 24 teams in Australia in four years' time, in part after seeing the success of the women's football World Cup in the country earlier this year.
There are teams ready to fill those spots: the fact that Portugal would not have been at this World Cup but for Spain fielding an ineligible player shows the depth of the European game, while the USA and Canada, who have both dealt with issues on and off the pitch during this last cycle, are obvious teams of interest for World Rugby with the 2031 tournament in the United States.
One only has to look at the rise of Japan, who did not win a game at the 2011 tournament but swept their pool to make the quarter-finals on home soil four years ago, to see how quickly a team can develop.
"It is important that we continue, from a rugby perspective, to help develop these tier two nations," Wales coach Warren Gatland said after Portugal ran his side close. "There might be a situation where we can increase the number of teams in the World Cup to 24, and that would continue to help grow the game.
"That is an important aspect. You don't want top tier nations dominating, you want upsets – as long as I am not a part of it. I think it's a real positive going forward to see teams competing and pushing other teams close."
There is reason for pessimism about the future, though. The proposed new Nations Championship, due to start in 2026 and be held in alternate years, will feature the Six Nations and four Rugby Championship sides plus two guest nations, likely to be Japan and Fiji. It will take place in the existing July and November international windows.
The new competition is expected to be ringfenced until 2030, which could well deny even a nation like Georgia the chance to test themselves against the best. World Rugby say they are working on a second division "Challenger League" and insist emerging nations will have opportunities during the fallow years to play those in the top competition, but there is understandable scepticism.
It should be noted that this is already a problem: since the last World Cup, when they upset Fiji, Uruguay have only once played against a "tier one" nation. Access to fixtures is key.
"In the Rugby Europe Championship, we play against Poland or Belgium," says Portugal flanker Nicolas Martins. "It's not good to say this, but they are weaker than us. We want to compete against higher-level teams, big countries."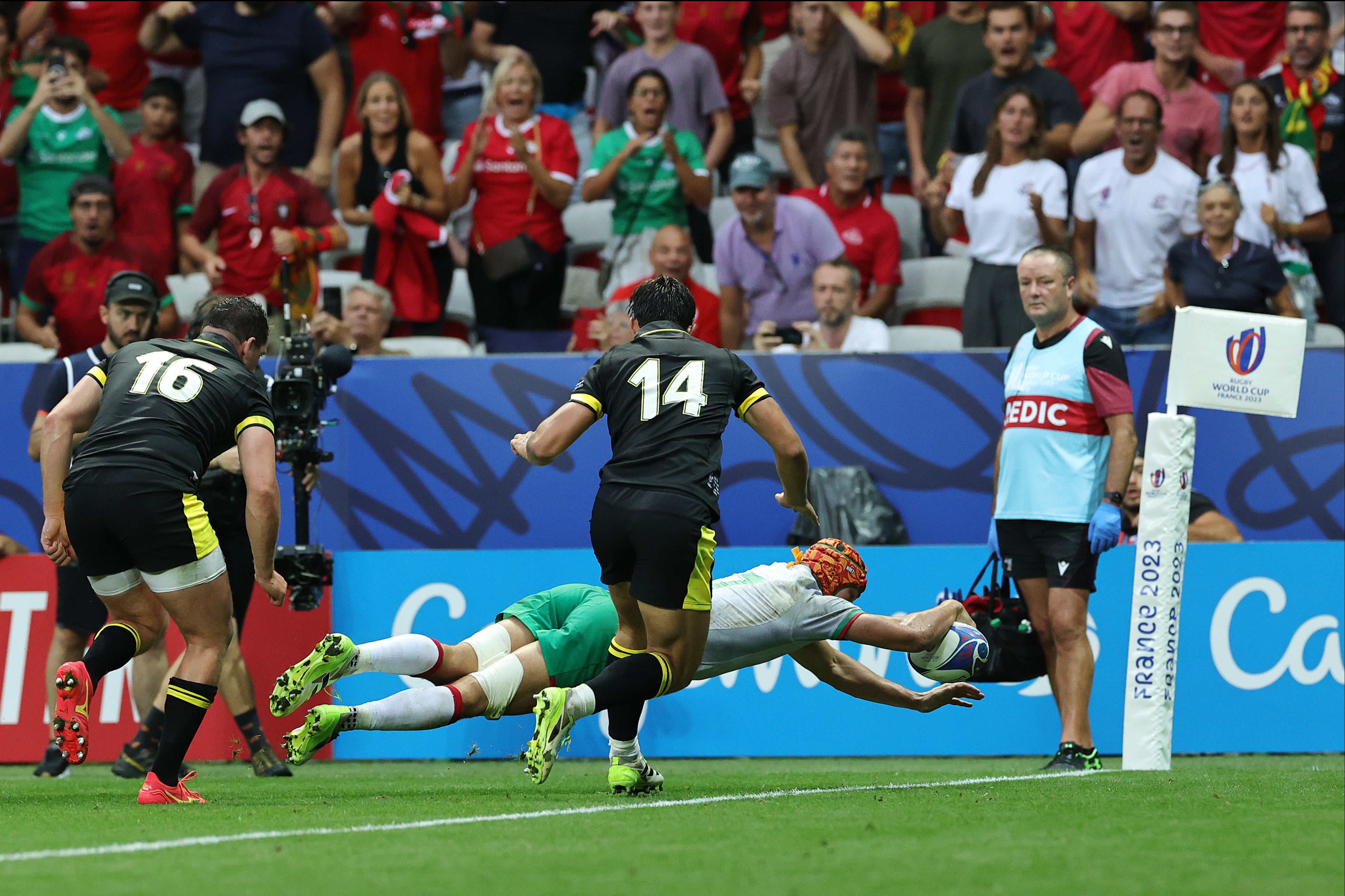 Flanker Nicolas Martins scored Portugal's try against Wales from a nifty lineout move
Of course, the logistics in an already crowded calendar are not straightforward. For nations without an active or engaged rugby public, finances are, obviously, a problem. Gaining access to players can also prove more difficult outside of World Cup periods, and a lack of time together leads to obvious problems of cohesion and consistency when the infrequent opportunities come.
"It won't get sorted with the way things are going at the moment," concludes Crowley – though he still sees room for optimism. "There's the financial side of things and a hell of a lot more that goes into it than just giving everyone games. It will take time. They will work at it but even if it is just one or two more Test matches each year it will be an improvement for those teams."
Source: Read Full Article