Chorley defeated Championship club Derby in the third round of the FA Cup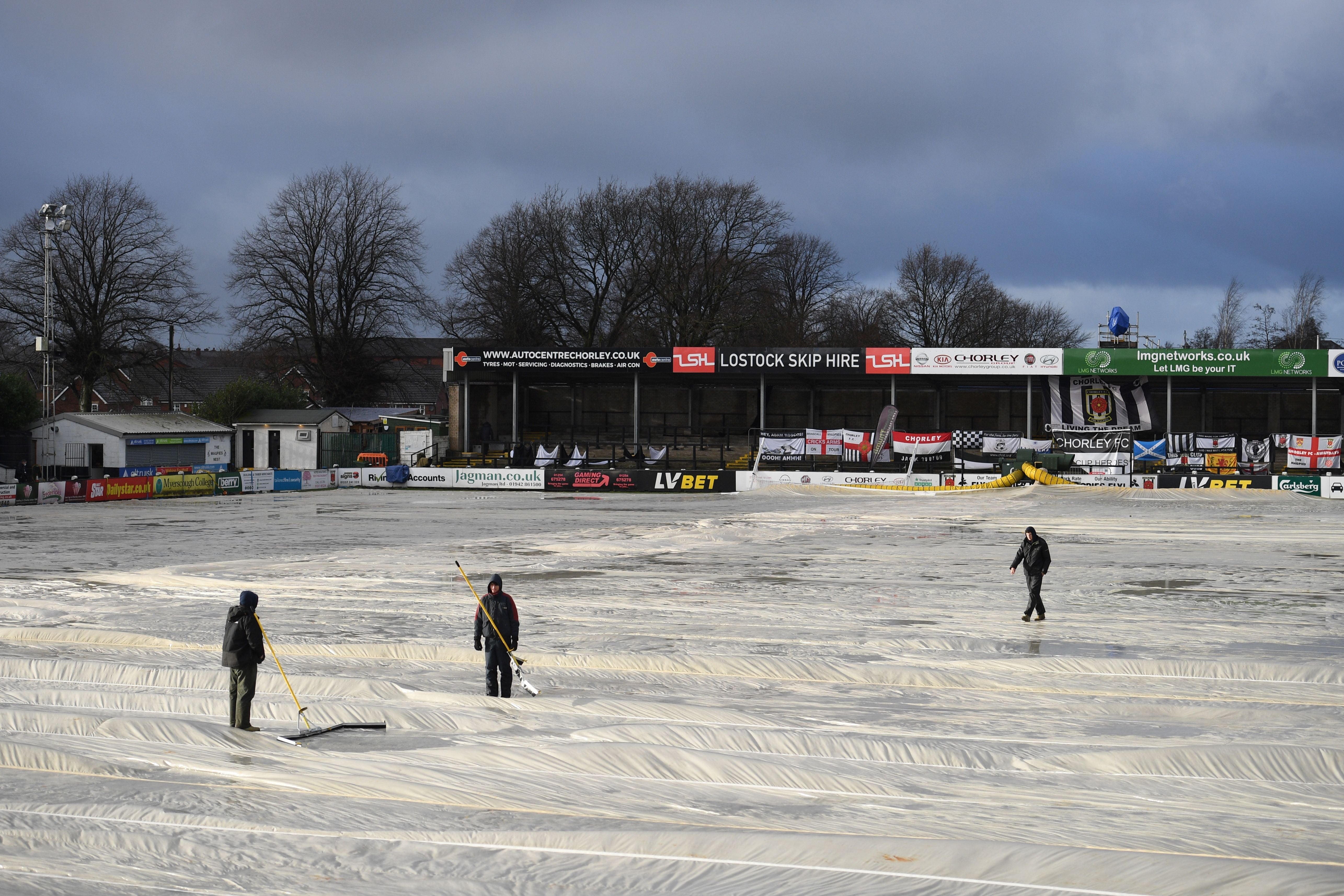 The league split this money in four ways: Clubs at Step 1 – the nationwide top tier – received a monthly sum between £84,000 and £95,000 each. Those at Step 2 – the regional North and South leagues, including Chorley – received between £30,000 and £36,000.
The belief among clubs was that further rounds of funding would also be paid as grants. According to the Department for Digital, Culture, Media and Sport (DCMS), that belief was mistaken.
Three months into the most difficult season in memory for many non-league clubs, which has seen disputes over the method of funding distribution and the league's chief executive resignation, some clarification finally arrived on Wednesday evening.
Clubs were each given a vote and a choice of three options: either take on 10-year, 2 per cent interest loans themselves, let the league take on the loans with the league's payments to clubs subsequently reduced, or suspend the season.
A meeting on Friday will reveal the clubs' preferences, while the league insist this weekend's and the following midweek's fixtures will be played.
But clubs are already uncertain whether they can go on without guaranteed support. Concord Rangers, playing in the South, informed the league yesterday that they do not intend to fulfill any further fixtures until further assurances are received.
The National League's statement confirming the choices that clubs face was published while Vermiglio was still doing his media rounds, catching him slightly on the hop, but the perilous situation is not too far from any manager's mind at this level.
"Clubs don't know whether they're going to be in here in March or April," he said. "It's tough. We were given some assurances at the start of the season and to my knowledge, without knowing all of the facts, it appears those assurances haven't been followed through fully."
Vermiglio estimates that Chorley have lost up to £400,000 in revenue during the pandemic. Luckily, rough estimates of the revenue generated by their cup run cover the vast majority of those losses.
"Without this run, I don't think we would be as positive as we are now," he said. "We probably wouldn't be able to pay wages after January.
"Now, we're going to be able to sustain paying wages but there's still a massive void for all clubs. We're fortunate we're able to fill that hole a little bit."
The crisis threatening to engulf National League clubs can be traced back to the decision by DCMS to classify the two highest non-league tiers as elite – one that, it should be said, many National League clubs supported.
More generally, it is a consequence of the grey area that clubs at this level occupy.
Though you can expect some to paint Chorley as the equivalent of the Dog and Duck on Friday night, that is far from the case.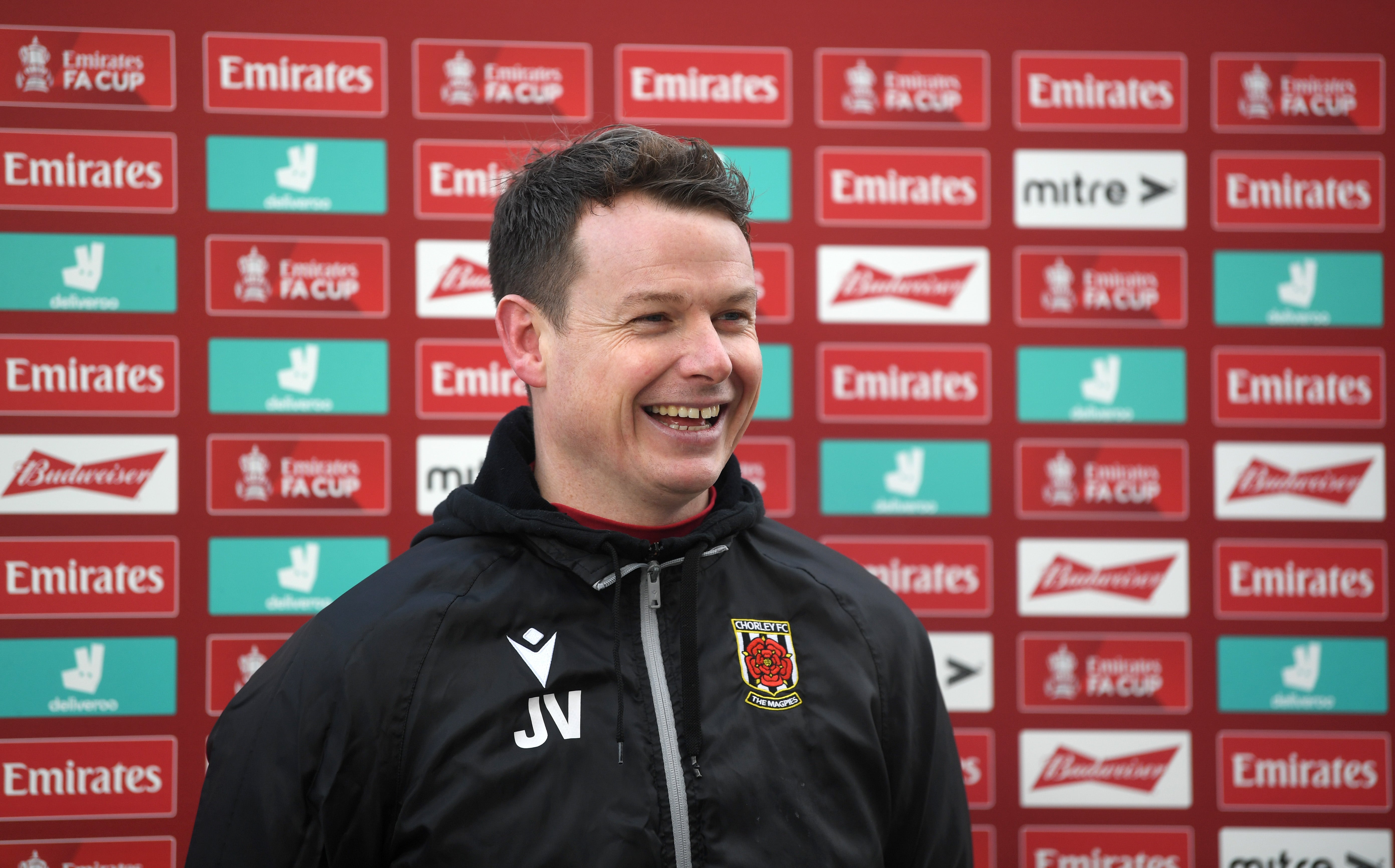 Ollie Shenton, a technically-gifted midfielder, was a prospect at Stoke City during their time in the Premier League, making a top-flight appearance against Manchester City in 2015 and taking Frank Lampard's shirt home as a memento.
Left-back Adam Henley signed in November and is a two-cap Wales international who was included in the provisional squad for Euro 2016. He may have played a part in Wales' historic journey to the semi-finals if not for suffering an injury before the tournament.
The vast majority of Vermiglio's squad started their careers at Football League clubs and were considered among the most talented young players in their respective development set-ups.
All dedicated themselves to becoming professionals and ended up with the next best thing. Crucially, all also meet the government's definition of an 'elite athlete' as an individual who "derives a living from competing in a sport".
At the same time, non-league football does not generate the interest to command a substantial television deal or lucrative sponsorship. Clubs exist on the money taken through the turnstiles and when those turnstiles are closed, playing becomes impossible.
That is the bind that non-league clubs up and down the country may be stuck in for an indefinite period unless a solution can be found.
Thanks to their cup run's windfall, Chorley have more leeway than most. "It will help us," Vermiglio said. "I don't know if it will totally fill the gap left by it but it has gone a long way to doing so."
But elsewhere in the pyramid, the dream of a similar run to the latter rounds of the FA Cup, the opportunity to galvanise a local community and the chance to hear those old cliches about their own team will feel a little more distant.
Source: Read Full Article