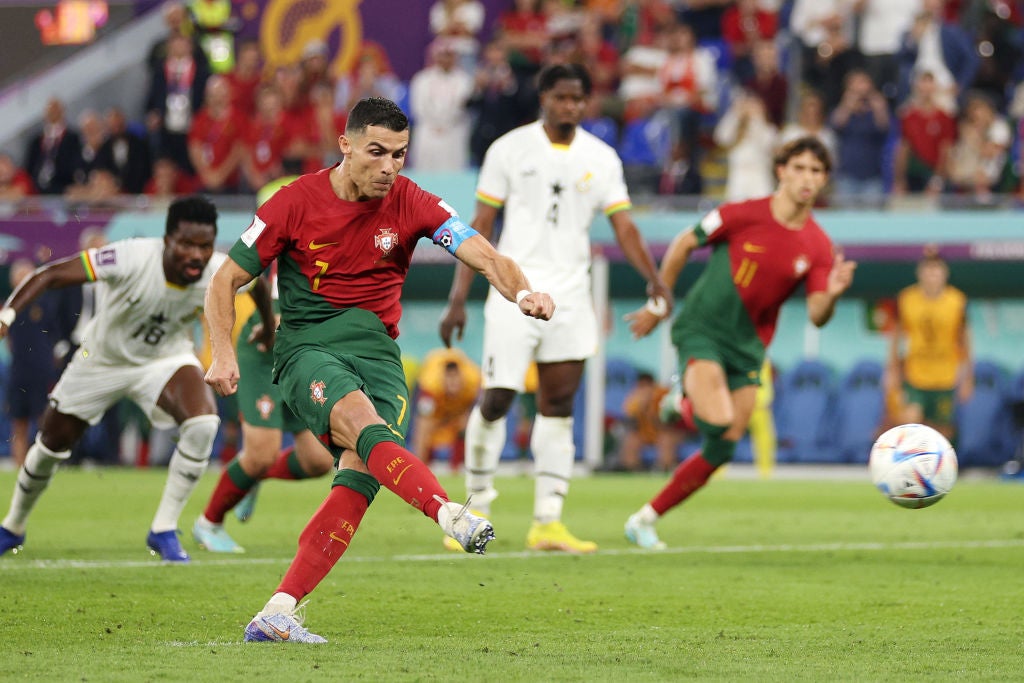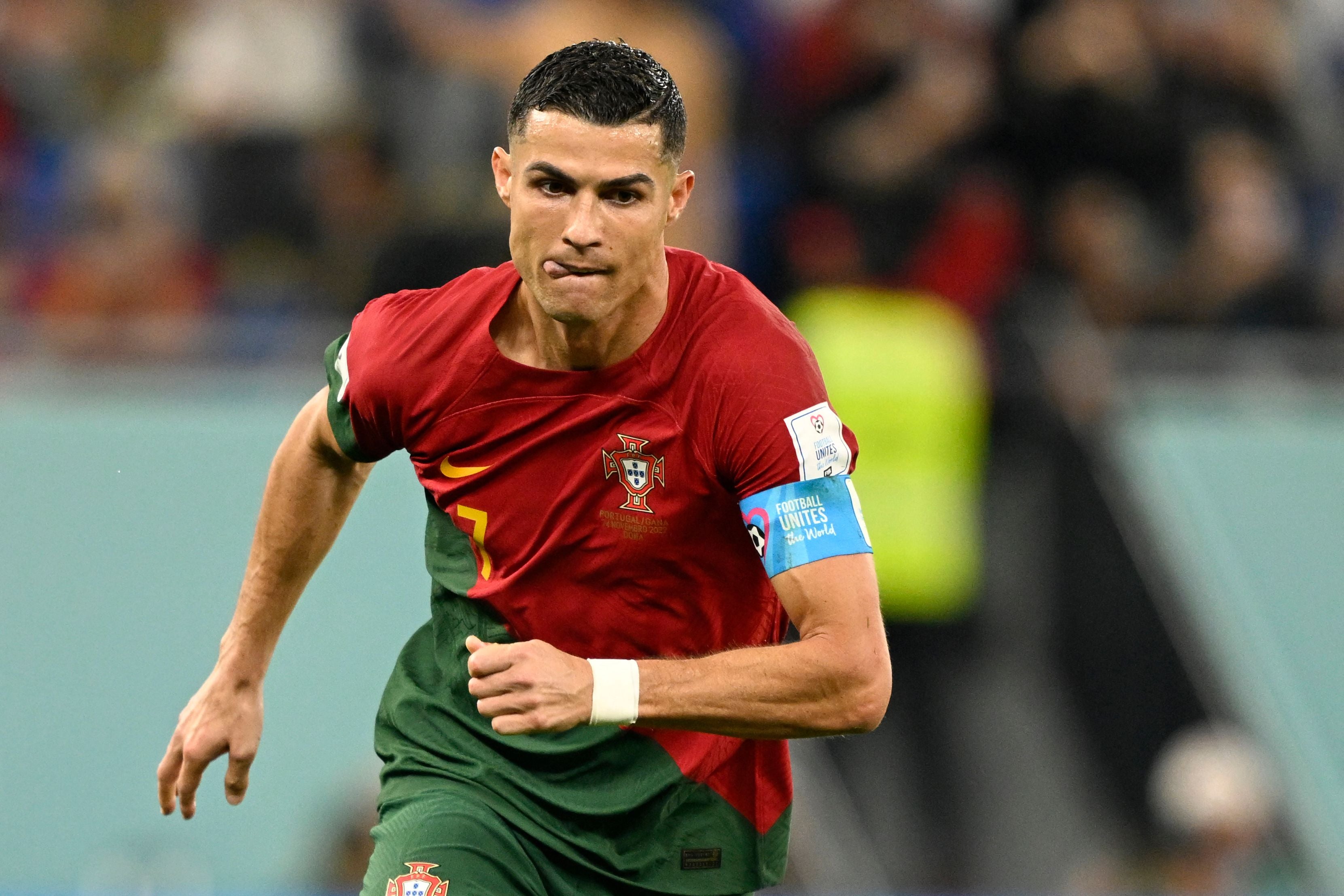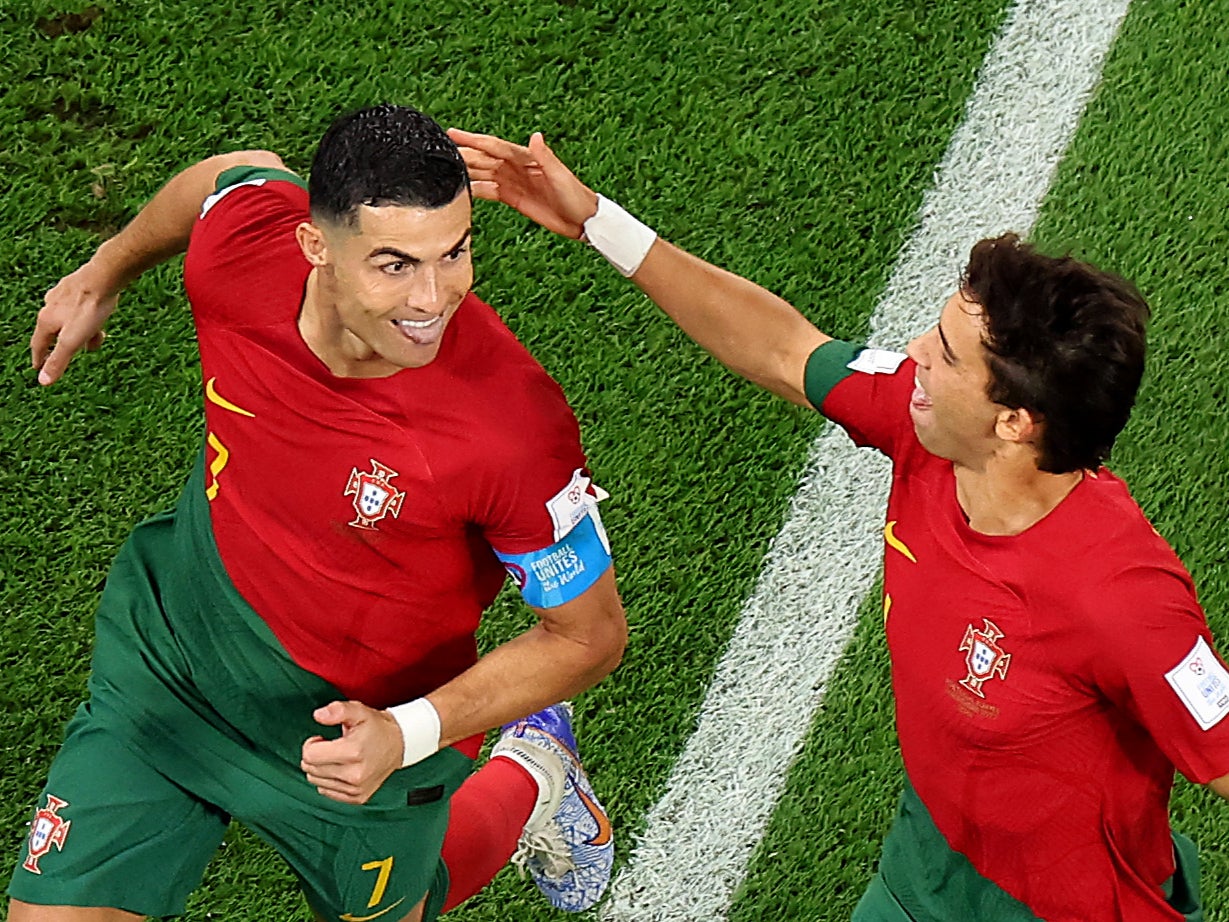 He was already Portugal's youngest scorer in a World Cup. Now he is their oldest as well. The first came in a side with Luis Figo, the most recent in a team with Joao Felix. He has spanned eras and defined them, scoring for so long that some who idolised him are now teammates, if not necessarily peers. "He was one of the players I looked at when I was a kid," said Bruno Fernandes. "It was a dream come true to play with him in the national team and in the club also, and that is something amazing." There is something astonishing that Ronaldo has scored in World Cups at 21, 25, 29, 33 and 37. He has also scored in European Championships at 19, 23, 27, 31 and 36. It amounts to a 10-tournament streak. Ronaldo has taken relentlessness to new levels.
"One of the best players ever," said his manager, Fernando Santos. "I think Cristiano is a phenomenon and a legend like many others who have come before him. In 50 years' time we'll still be talking about him." Which, as Pele remains a constant in the conversation 52 years after his last World Cup game, seems a safe assertion.
Ronaldo's place in history is increasingly secure. It is position now that has been more contentious: Erik ten Hag concluded he did not belong in his strongest side; Santos seems unlikely to concur, though there is a legitimate argument that Portugal's chances of winning the World Cup improve if they build around their phalanx of younger attackers. Fernandes hinted at Ronaldo's insecurities by arguing he is fuelled by the chance to prove his growing band of critics wrong.
"I think the he likes to work under that criticism from everyone so I pray all of you to keep doing that, because he gets the best of himself when you guys do that," said the Portuguese that United were rather keener to keep.
Ronaldo's outburst accounts for his current situation of lingering between jobs. Portugal's great diplomat still plies his trade on the other side of Manchester. "I support his decision in terms of, it's his decision," said Bernardo Silva. "He's my teammate in Portugal; if he's happy, we're happy."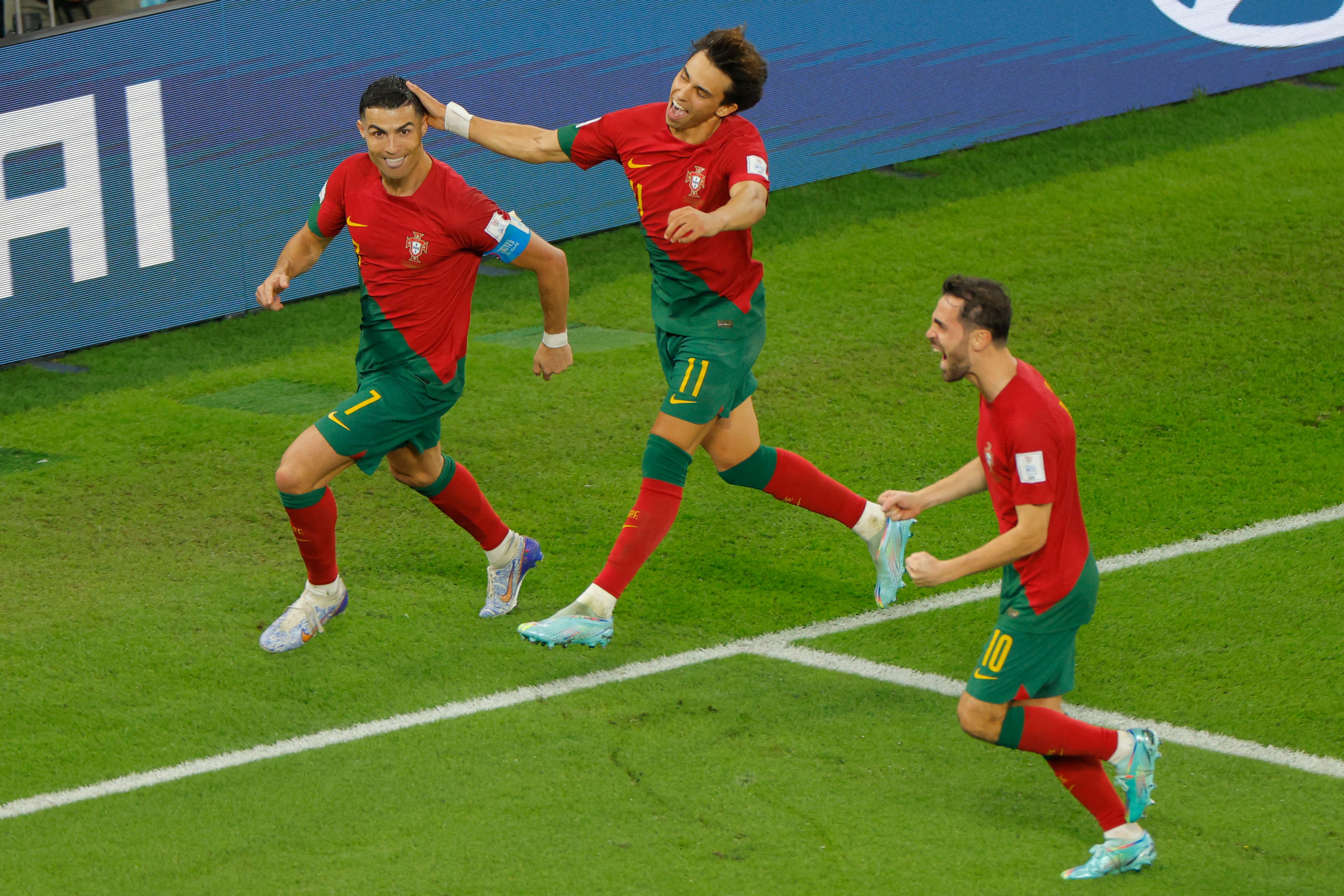 Ronaldo celebrates with Joao Felix (centre) and Bernardo Silva
The Manchester City playmaker deflected questions with the deftness he passes the ball. Pushing 38, Ronaldo evidently does not feel finished, even if a search for a new employer of the stature he wants could be chastening. Can he play on? "Yes, I think so," said Silva. "It depends on what he wants. I don't know what he wants for his life. That's his decision. That's the decision of whoever it is who offers him a contract. We'll see what happens."
Recommended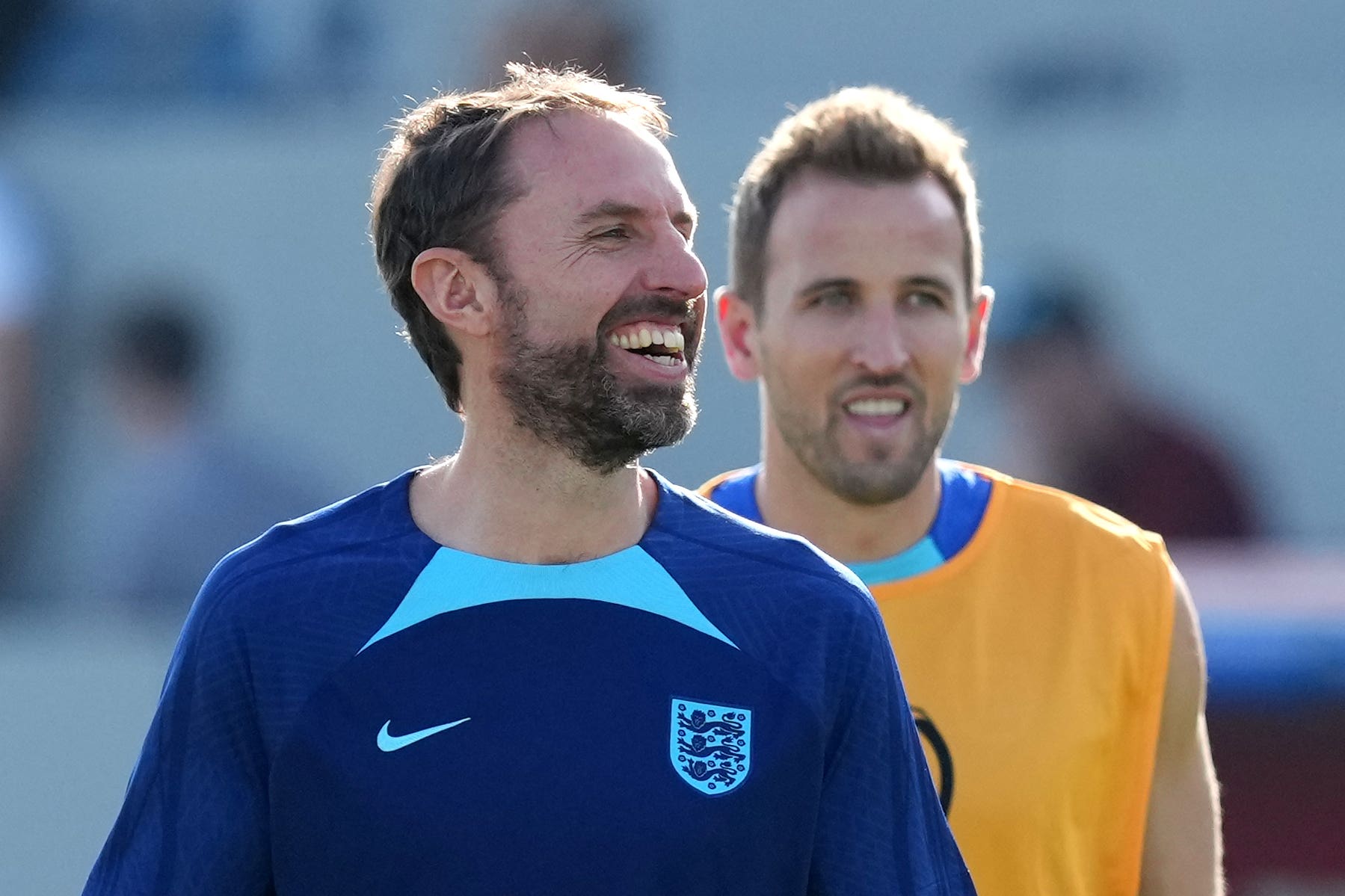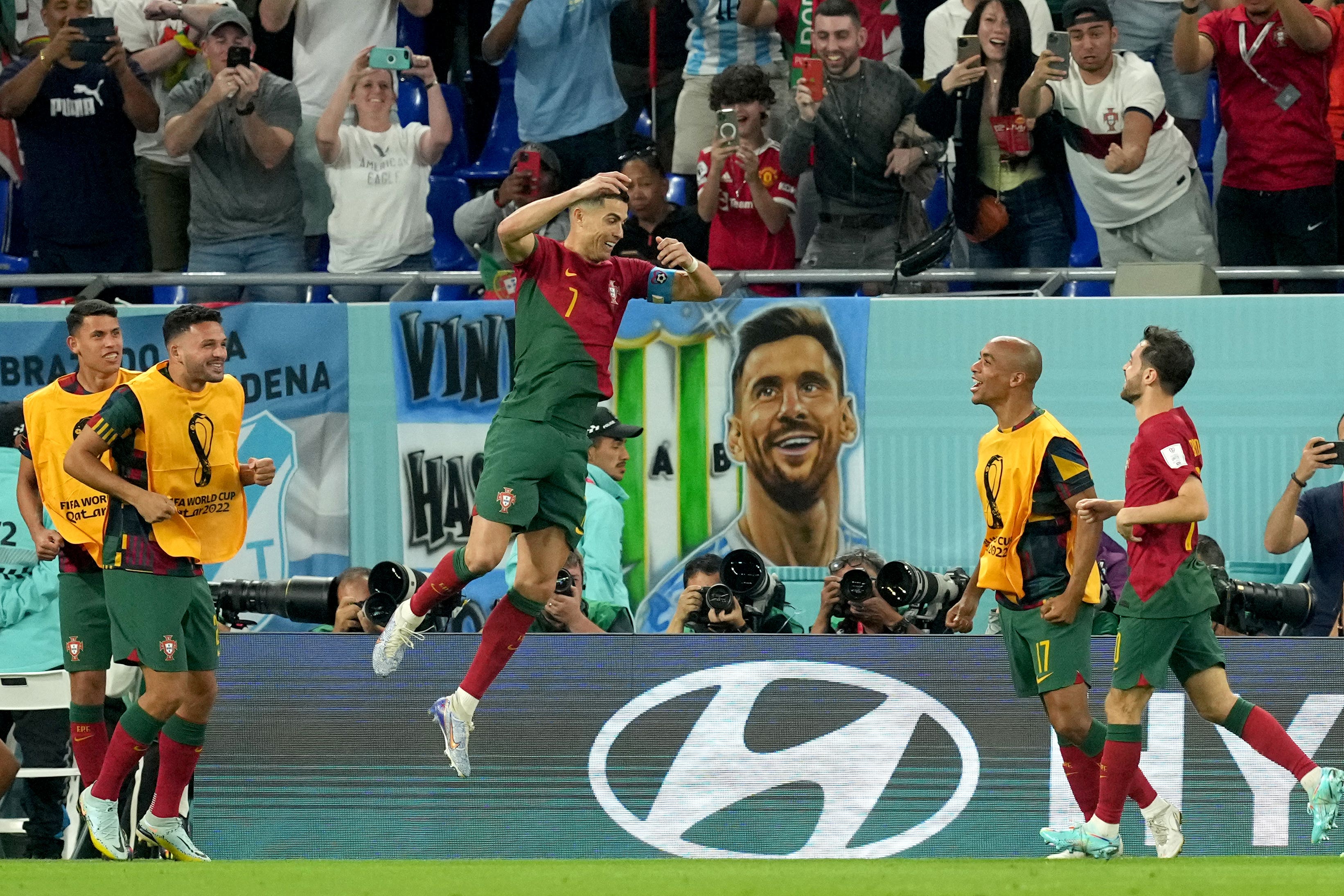 Santos, meanwhile, delivered a dry one-liner to avoid discussing Ronaldo's time at United again.
"You were talking about Cristiano Ronaldo's club," he said. "He doesn't have a club anymore."
Register for free to continue reading
Registration is a free and easy way to support our truly independent journalism
By registering, you will also enjoy limited access to Premium articles, exclusive newsletters, commenting, and virtual events with our leading journalists
{{#verifyErrors}} {{message}} {{/verifyErrors}} {{^verifyErrors}} {{message}} {{/verifyErrors}}
By clicking 'Create my account' you confirm that your data has been entered correctly and you have read and agree to our Terms of use, Cookie policy and Privacy notice.
This site is protected by reCAPTCHA and the Google Privacy policy and Terms of service apply.
Already have an account? sign in
By clicking 'Register' you confirm that your data has been entered correctly and you have read and agree to our Terms of use, Cookie policy and Privacy notice.
This site is protected by reCAPTCHA and the Google Privacy policy and Terms of service apply.
Register for free to continue reading
Registration is a free and easy way to support our truly independent journalism
By registering, you will also enjoy limited access to Premium articles, exclusive newsletters, commenting, and virtual events with our leading journalists
{{#verifyErrors}} {{message}} {{/verifyErrors}} {{^verifyErrors}} {{message}} {{/verifyErrors}}
By clicking 'Create my account' you confirm that your data has been entered correctly and you have read and agree to our Terms of use, Cookie policy and Privacy notice.
This site is protected by reCAPTCHA and the Google Privacy policy and Terms of service apply.
Already have an account? sign in
By clicking 'Register' you confirm that your data has been entered correctly and you have read and agree to our Terms of use, Cookie policy and Privacy notice.
This site is protected by reCAPTCHA and the Google Privacy policy and Terms of service apply.
Source: Read Full Article