It has been a successful few days for two of this season's most headline-grabbing January signings.
Last Thursday, Odion Ighalo marked his full debut for new club Manchester United with a goal against Club Brugge in the Europa League. Similarly, Jarrod Bowen, West Ham's newest addition from Hull City, found the net against Southampton on Saturday on his first start.
Both arrived at their destinations in very different circumstances.
Download the new Independent Premium app
Sharing the full story, not just the headlines
Ighalo, 30, was not the reason United entered the transfer market in the first place and was nabbed last minute as the tills were closing, at a cost. One they were willing to take on through gritted teeth as cover for the injured Marcus Rashford to maintain their push for Champions League football next season. His experience as a Nigerian international along with 31 Premier League goals for Watford under his belt counted for him as the club took him on loan for a hefty wage.
By contrast, Bowen had just seven previous appearances in the top flight, with six of them coming as a sub. Though certainly no snip at £22million – albeit on much lower wages – had been on the radar of many teams. It was West Ham, embroiled in a relegation battle and with the resources to try and correct that, who took the plunge on a player untested at this level.
But the expectation on mid-season signings, no matter how seasoned or rough around the edges, are the same. They must make an impact as soon and as often as possible. Especially if they are a striker. That requires ironclad confidence from the player in question, especially if, like Ighalo, they are joining a team with higher ambitions. Louis Saha, a former United acquisition in January, can relate.
It was 2004 when the Frenchman, then 24, made the switch to Old Trafford for just under £13m after a promising start at Fulham with 13 goals in 21 matches. Upon switching white for red, he netted seven more in his remaining 12 appearances.
The similarities with his and Ighalo's situation are easy to see. Once he learned of Sir Alex Ferguson's interest, negotiations progressed swiftly. Moving from a newly promoted side to the defending champions did not affect Saha in the slightest. In fact, he saw it as finally getting to where he belonged.
"I wouldn't say that I was nervous," Saha tells The Independent, which is shown as much in scoring on debut against Southampton and nabbing a brace in his second game against Everton. "It was never my mentality to get nervous as a player."
"I had to see moving as an opportunity and to be ready for it. It was a chance to play for a big club with a big fanbase. I had to make sure that I was ready to make the most of it as an opportunity. So mostly it was excitement and there were no more nerves than usual. And it was such a special time to join."
Of course, United had done their homework. Ferguson, with eight league titles to his name at the time, and his trusted coaches and scouts already had the measure of Saha's mental traits. They had to make sure he could adapt to their system immediately.
Saha was aware of this, too. Even though he speaks of realising a "dream" by joining the club – words echoed by Ighalo last month – he had no choice but to take it in his stride.
"Yes that may be true," he answers when asked if he felt that extra burden of a big club in the middle of a hard-fought campaign with Arsenal. "But I knew what was expected. To me it did not matter when I joined and it was not something I thought too much about."
The scale of United as a club meant making Saha comfortable as quickly as possible was seamless. Then again, moving from London to Manchester is hardly the biggest jolt, especially when it involves promotion to a different level on footballing terms. The same cannot be said for Kevin Campbell's move to Everton in March 1999.
Campbell was looking for an out from Turkish side Trabzonspor amid troublesome times off the pitch with the club's owners. Everton, on the pitch, were in 17th, a point off the relegation zone but needing to add know-how to a talented yet green frontline of 18-year-old Francis Jeffers and 19-year-old Danny Cadamarteri.
Everton fans were unsure if the 29-year old was up to the task. At this time, playing for a team outside the usual European elite, nevermind in Turkey, basically meant you were off the grid. There were no viral clips of his five goals or any other skills, no podcast segments keeping tabs on his increasingly fraught relations with club president Mehmet Ali Yilmaz.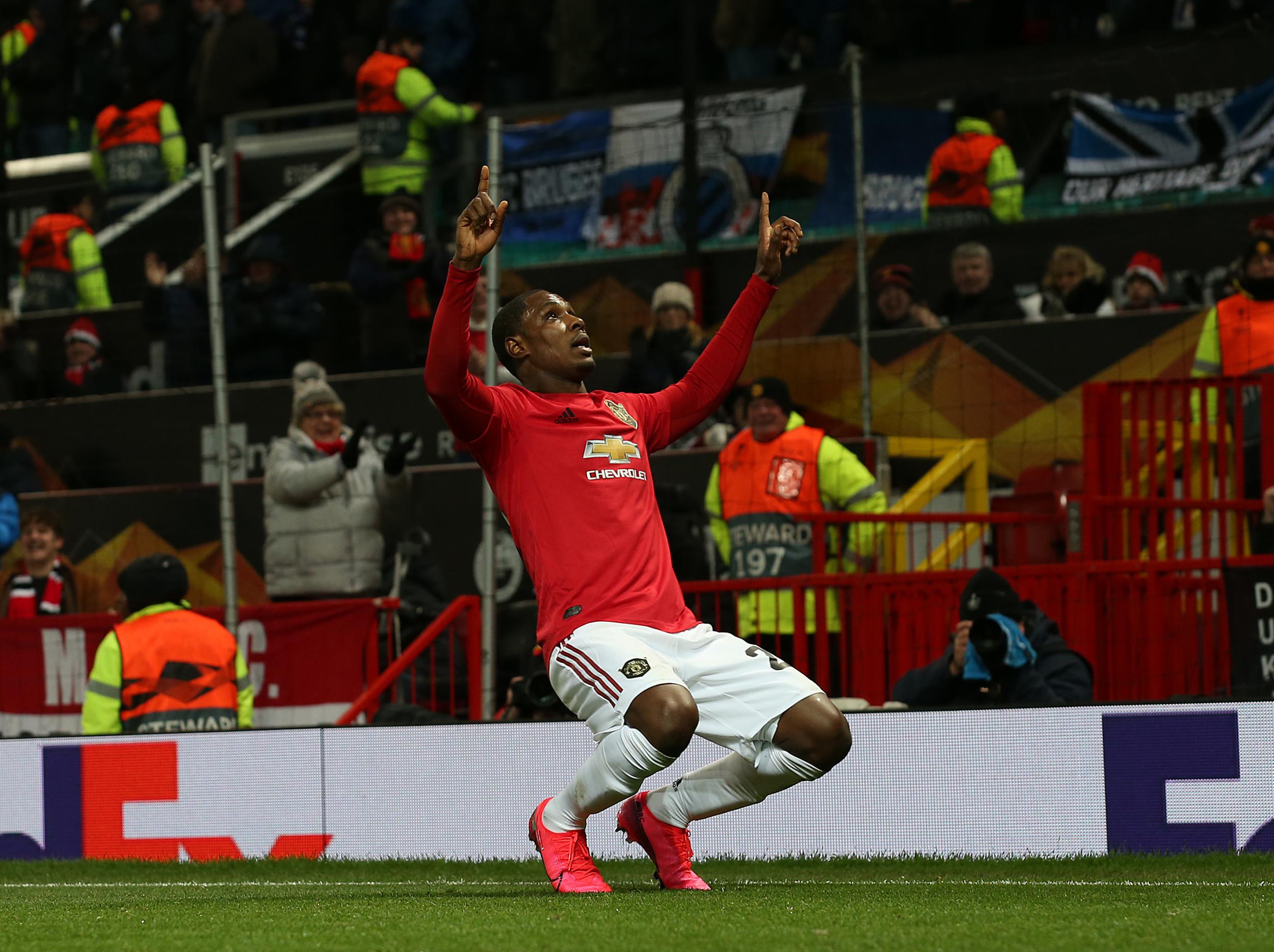 Campbell felt he was still the player whose 10 goals helped Arsenal to a league title in 1991 and wanted to show English football as much. And when running through the five offers he had on the table to return, Everton caught his eye.
Again, there were no nerves. As he tells The Independent: "If you've played in a team like Arsenal and you're winning stuff, scoring goals and making a difference – I know I could go to Everton and do it."
The Toffees's manager Walter Smith had sounded out Campbell earlier in the season. So as he waited for a move to come to fruition, the striker watched a few of their games and was impressed with the football they were trying to play, even if it was not as successful as intended. He also kept tabs with people he knew around the club to best inform his decision.
Once the £3m deal was pushed through, Campbell went straight into the first XI. Though his first two matches – two defeats – were scoreless, a break allowed him to catch up on his fitness with extra training sessions while others refreshed.
"That was key for me," says Campbell. "When you come in mid-season if you haven't been playing, everyone is at a different level to you. Those two games helped because there's nothing better than playing matches to get match fitness. But it showed me where I was lacking and I was able to correct it. It all culminated in the game against Coventry."
He scored both in a 2-0 win over Coventry at Goodison Park, those two starting a run of nine goals in five games which bumped Everton up to finish 13th, 14 points clear of the drop zone.
There was a degree of short-termism to Campbell's signing, which the club were fine with. Staying in the division was paramount to their financial well-being and goals were all he was being judged on. But they lucked out on the personality.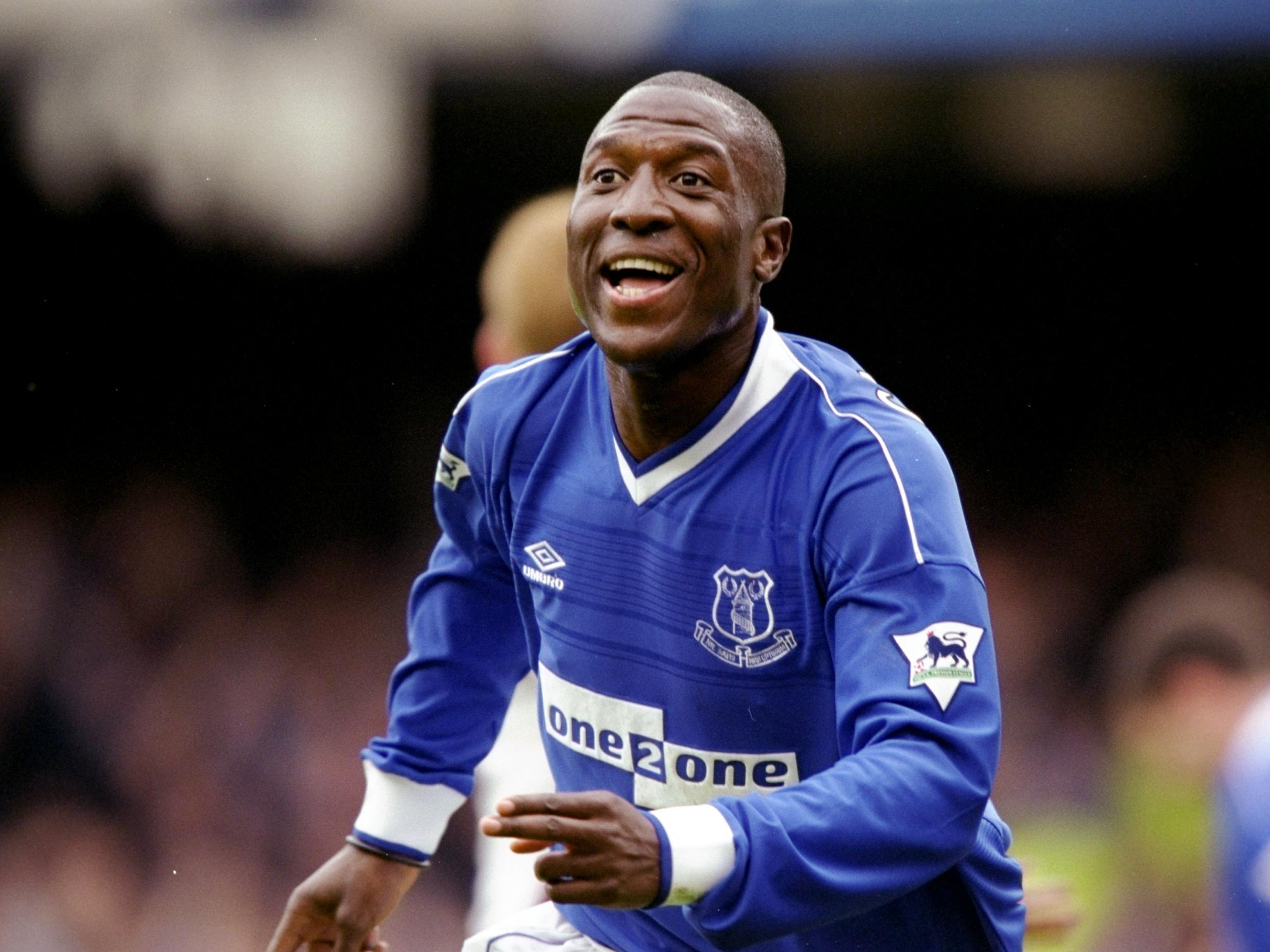 Despite having no previous for the relegation grind, Campbell threw himself into it. He took both Jeffers and Cadamarteri under his wing and, after bad results, did what he could to stay level and lift those around him who, by then, had tasted defeat too many times. Campbell says he is a positive person by nature, but puts his behind-the-scenes work down simply to years in the game.
"It's what experience brings to the table. Think about it – if you're going to be an experienced pro you're going to have had to go through some adversity. And it's how you deal with that adversity that makes you get to the top.
"So all these players had been through adversity, they knew how to do it, they knew not to get too high when we win and not to get too low when we lose. That was the key to that Everton team. And I think that is what you should look for when bring someone new into a club when you've got a fight on your hands. Look at their personalities. Who is going to help you out others when the times are tough? Those are the players that get you out of bad situations."
Sometimes, though, even those without great self-belief and experience can make a difference. Sometimes, like Jon Stead, you can make the biggest impact by keeping your head down.
Things happened quickly for Stead at the start of 2004. In the space of two days he went from being Huddersfield Town's forward in the old Division 3 to sitting in the stands watching his soon-to-be new club Blackburn Rovers play Chelsea ahead of a £1million deal.
After the match – a 3-2 defeat for Rovers sealed in the dying minutes – the 20-year-old met his new manager, Graeme Souness.
"Can you handle that?" asked Souness, who had not seen Stead play live before. What followed, Stead says, was a less than convincing "yes". Souness sighed: "I'll see you at training then."
Like Campbell, Stead's goals saved Blackburn. Though he only scored six across 14 games, four of them were winners with another securing a point. The club survived, in the end, by 11 points.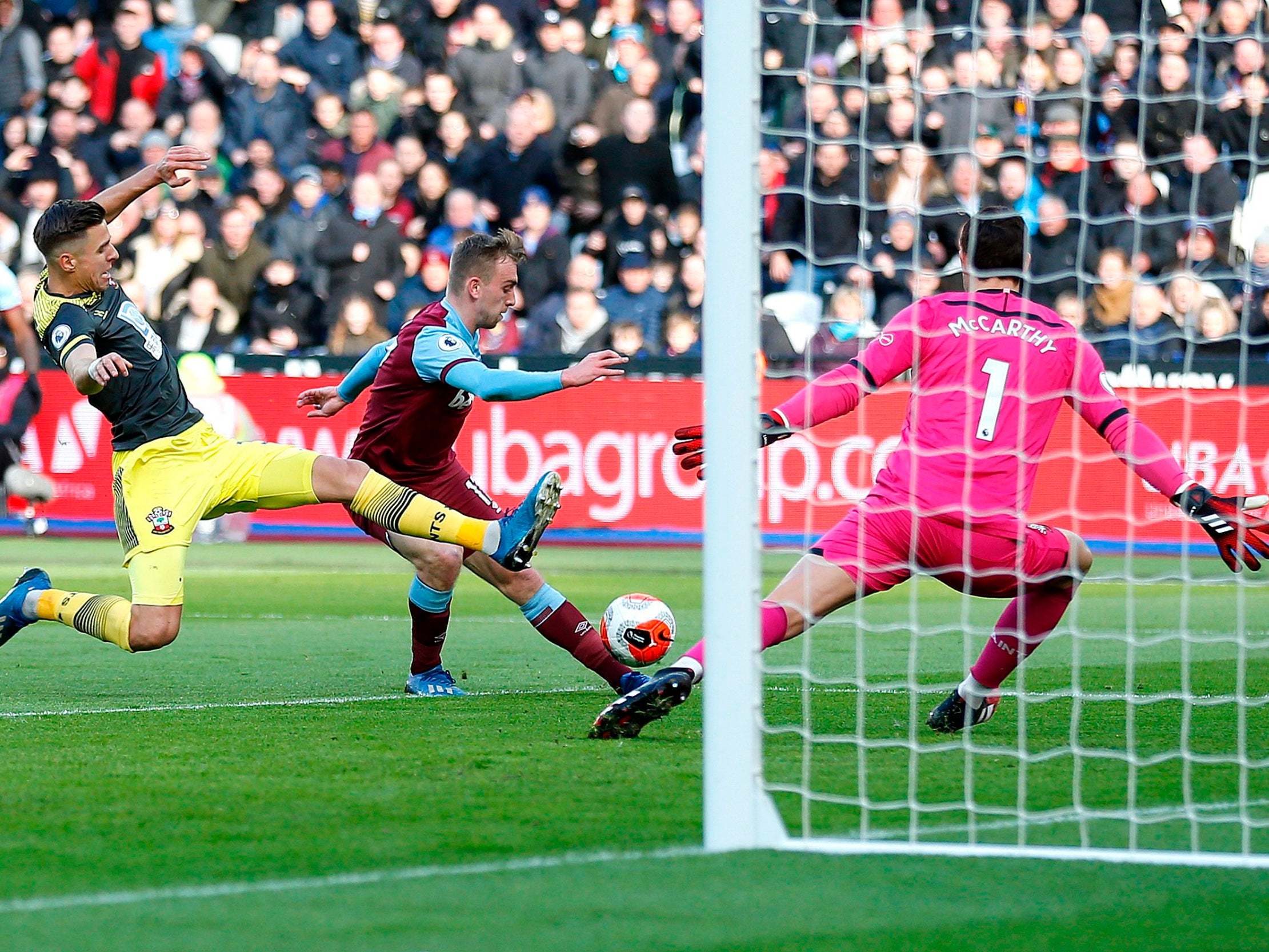 But when Stead first walked into Ewood Park, it was something of a basket case. His signing was a change of tact from Souness who had focused on bringing in already established players who he believed should get them out of a rut. Issues arose, perhaps expectedly, when those egos clashed. Stead remembers it well, if not fondly, especially as he was already overawed at signing for the 1994/95 champions.
"It was a strange atmosphere if I am honest," he tells The Independent. "It was obviously new surroundings and a bit overwhelming for me walking into a dressing room with Brad Friedel, Andy Cole and Dwight Yorke. But the tension between the gaffer and Cole and Yorke was very noticeable and I could tell there was some sort of issue between them. That was made clear when that following weekend away at Middlesbrough me and Paul Gallagher started as strikers."
Stead scored the only goal in that game and continued on, trying to avoid the internal politics and just get on with the day job. Though alien to the rigours of Premiership football, not playing at a higher level before had a peculiar advantage.
"I'd never struggled to score during the first half of that season [he had 18 for Huddersfield before he moved] and I honestly felt like I could never fail. I hadn't yet tasted difficult scoring droughts or lacked any confidence. That first game and goal really helped as it enforced my belief I could compete at this level."
The big one was the goal against Manchester United. A match and a moment he looks back on as when it all clicked.
"I was on the same pitch as Manchester United players! It was a huge boost for me and then to go and score the winner was one of the best feelings and moments of my life. I felt like I had arrived and that nothing could stop me."
Of course, things did come to an end for Stead. After just two goals the following season, he was sold to Sunderland and gradually made his way down the leagues.
Things were not much better for Saha. Persistent injuries plagued his next five seasons at Manchester United before the club cut their losses and offloaded him in September 2008.
Campbell, as evidenced by the 137 more games he played after his first half-season – 36 goals among them – was the longer-term success story of the trio. That, ultimately, was because Everton lucked out. In different market conditions, like the start of the season, they might not have been able to afford Campbell and may have faced competition from better-off clubs. They were also helped by the forward's sense of loyalty to Goodison Park.
For Ighalo and Bowen more goals may be forthcoming before the season is out, but they bring no guarantees of glad tidings beyond helping United break into the top four or keeping West Ham up, respectively. The lesson, if there is one, is to take nothing for granted.
Kevin Campbell was speaking on behalf of GentingBet who are offering customers the chance for two people to win a holiday of a lifetime to Singapore. 18+ begambleaware.org.
Source: Read Full Article