The final round of group-stage matches at Euro 2020 get underway from Sunday, with Group A first to be decided – though the real pressure is off these two nations as Italy host Wales in Rome.
Roberto Mancini's side have been nothing short of excellent so far, perhaps the most complete and consistent nation of the group phase, having taken two wins from two in style. They first off beat Turkey on a spectacular opening night, before then seeing off Switzerland with arguably even more conviction by the same 3-0 scoreline.
The Azzurri have become favourite in some fans' eyes to win the tournament this summer, given the inconsistencies shown elsewhere by the likes of Portugal and France – though it remains very early days and tougher games are ahead. Mancini may well opt to rotate the team for this game, as Italy are already qualified for the last 16 and even a draw seals top spot. Marco Verratti, Federico Chiesa and Andrea Belotti are among those who might hope to feature.
Italy's route to the final will depend on their position in the group but Mancini isn't bothered about the location of matches.
"We will go wherever we need to in the draw. We're not really bothered by which team we come against," he said.
"If we go to Amsterdam because we finish runners-up so be it. If we win the group so much the better. Our target is to win the match."
As for Wales, a somewhat fortuitous point against Switzerland now looks utterly crucial, as the ensuing richly deserved win over Turkey leaves the Dragons with one foot in the last 16 themselves. A draw here guarantees second, a win puts Rob Page's team top of the group – but even defeat should prove inconsequential with four points likely to be enough to see Wales through – as long as the goal difference isn't hit too hard in this fixture.
Gareth Bale rediscovering his form will be crucial to their knock-out hopes, though Page may also look to protect one or two star players later in the game if all goes to plan – including knowing the score of the game's other group, Switzerland against Turkey, which is being played at the same time. Follow all the team news and match updates from Italy vs Wales right here.
Bale keen for Wembley date
Gareth Bale can't be accused of not aiming high – he wants to beat Italy, top Group A and set up a Wembley clash for the Wales fans who have so far had to travel, or else watch from afar, to Baku. Today's game is in Rome, rather closer to home, but he wants more.
"It would be a fantastic result for us if we were to beat Italy," he said.
"Obviously we'd win the group and I guess have a slightly easier game going into the next round.
"For the Welsh fans to come and watch us is something we'd love to do. The aim for us is to win the group and then that game would be at Wembley, which would be great for Wales fans."
Despite missing from 12 yards in the last game, Bale remains keen to stay on spot-kick duties for the Welsh and won't hesitate to put his name forward next time.
"I'm happy to take penalties. I'm sure it's a decision the manager has to make. If I'm asked to step up again I have no problem taking another penalty."
Wales' potential last-16 opponents
They are not quite there yet, but the odds are stacked heavily in Wales' favour now.
So who might they play in the last 16? It's far from clear cut at this stage because so many groups are still wide open, with Group A a fine example – will Switzerland seal third, or push Wales down? Will three points be enough, or is four to be the minimum requirement?
That said, Jack Rathborn has made a fine effort to lay out the land for Wales fans, depending on whether they finish first, second or third and make it through to the knock-out phase.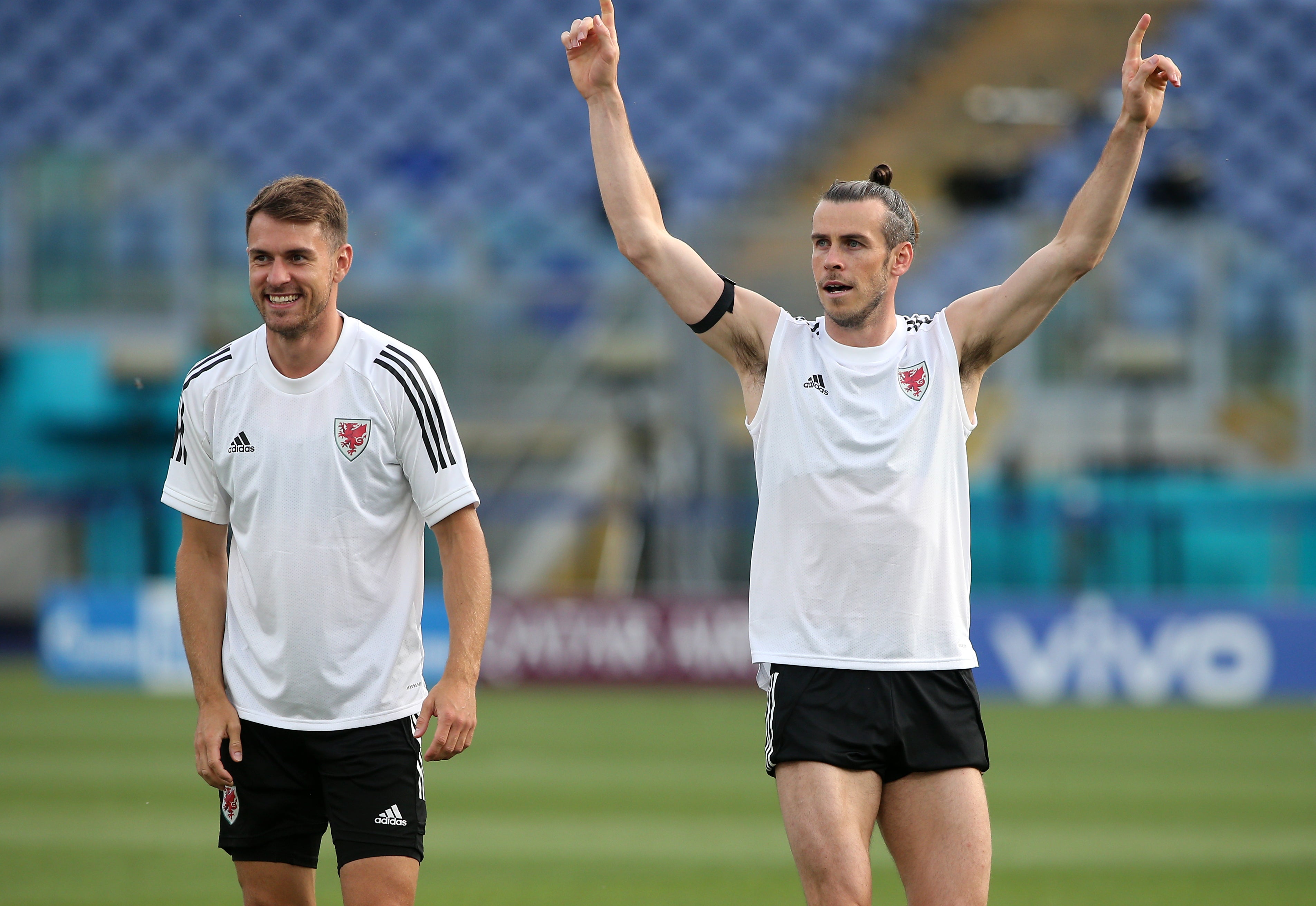 Who will Wales play next at Euro 2020? Possible last-16 opponents
Group winners, runners-up and the four best third-place teams qualify for the round of 16
Impressive Italy put forward their case
Of all the pre-tournament favourites, it is unquestionably Italy who have impressed the most so far.
The Azzurri have won both games 3-0, their forwards have combined in excellent fashion, the midfield has been rock solid, brilliant in possession and contributing to goalscoring – and the defence has been typically Italian.
They are now unbeaten in 29 matches in all competitions since October 2018 and their last 10 games have yielded 10 victories and not a single goal conceded – an extraordinary run of form.
Changes might be forthcoming today as Mancini ponders rotating the line-up, ahead of the high-pressure, no-margin-for-error scenario of the knock-out stage.
Wales face Italy in final Group A fixture
The Group stage of Euro 2020 begins to come to a close this week, with the final round of games taking place from today. As usual, the last games in each group take place at the same time as each other, which means Italy face Wales while Switzerland are playing Turkey.
Right here, the focus will be on Rob Page's men against Roberto Mancini's much-fancied Italians, while the Independent will also have a separate live blog running for the game between the third- and fourth-placed teams, so you won't miss a thing from either game.
The equation is pretty simple for Wales: Win, and they top the group. Draw, and second is theirs and a last-16 spot is guaranteed.
It gets a little more tricky and might become a game of wait-and-see if they lose, but we'll get into the permutations in more detail shortly – but the Dragons have shown the fighting spirit and ability to score in their previous two matches which might just mean they can sneak a point again here against the Azzurri and not need to worry about what other teams do.
Source: Read Full Article