Jurgen Klopp has vowed to continue his fight for five substitutes in the Premier League and says it "not a good sign" that the matter was not voted on in the latest shareholders' meeting.
The Liverpool manager has continually called for the reintroduction of the five substitutes rule, which was briefly used last season after Project Restart, in order to protect players against fatigue and injury after regular training was disrupted by the coronavirus pandemic.
Klopp had previously claimed that the majority of managers in the Premier League were in favour of reintroducing the rule but the matter was not raised in the latest shareholders' meeting on Thursday.
Five subs debate: Sympathy for Jurgen Klopp?
Chris Wilder responds to Jurgen Klopp's 'selfish' accusation
What Jurgen Klopp said after Liverpool setback
"I was not surprised because I knew about it. I think that information speaks for itself, nobody thought that it would go through," Klopp said.
"I told you about the fact that in the managers' meeting [in November], if we were to have voted that day, then it would have been through, 100 per cent, with 15 or 16 votes.
Trending
"That it didn't happen since then is obviously a sign that some shareholders see it differently to their managers.
"That is really not a good sign because it shows that these people really ignore the player welfare. The coaches don't do that anymore but these people do it and that's not okay.
"If you don't have the chance to vote for it then we have to accept that for the moment but because it is about player welfare, we will not stop fighting for it. It is just the right thing to do."
Gary Neville has questioned Klopp's recent comments about fatigue and kick-off times and believes the Liverpool manager is attempting to gain a psychological edge, like former Manchester United manager Sir Alex Ferguson.
However, Klopp has hit back at Neville and insists his concerns are for the benefit of the entire Premier League, and not just Liverpool.
"I heard that Gary Neville said that I… I can't remember exactly what he said, but it's not about Liverpool," Klopp added.
"Whatever he thinks might be evidence of how he would be in a situation like this but he should not think that I am like him, because I am not like him.
"I speak about all the players and not only Liverpool players."
Alexander-Arnold, Keita return to training
Klopp remains without a number of first-team players due to injury, including Alisson, Virgil van Dijk and Joe Gomez, but the Liverpool manager says Trent Alexander-Arnold and Naby Keita could return to the squad for Sunday's match against Wolves.
Alexander-Arnold has not featured since suffering a calf injury against Manchester City on November 8, while Keita limped off against Leicester on November 22, but both players are set to return to full training on Friday.
"Trent and Naby will do the first steps in training today," said Klopp.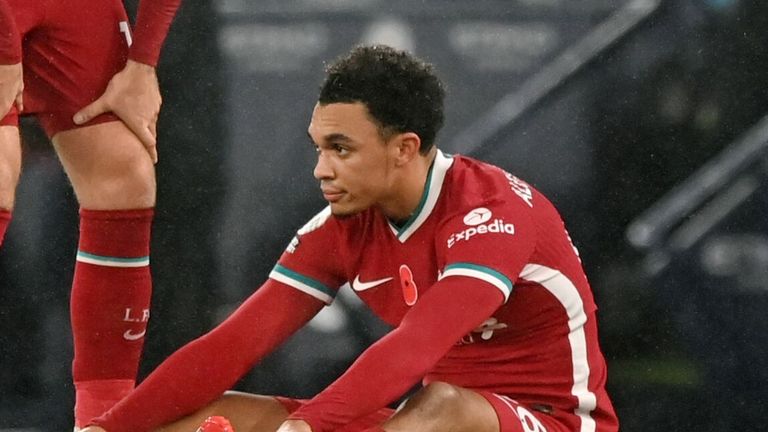 "Whatever we can do with that, that depends on how it looks. There were some niggles against Ajax. Will have to see how they respond so far. Apart from Naby and Trent, nobody is coming back.
"[Alex Oxlade-Chamberlain] looks really promising. He is doing a lot of stuff, warming-up with the team now, some ball work. We will develop that over the next few days. We will see from which moment on it makes sense to throw him in but he is not too far away.
"There is a chance that Naby and Trent can be in the squad, I would say. If they are in the squad then they can play but if they can start or play 90 minutes, I don't know."
Liverpool fans will be allowed to attend a home match for the first time in 271 days on Sunday and Klopp is hopeful the 2,000 supporters will provide a positive atmosphere at Anfield.
"I hope it will be a great experience for all of us," said Klopp.
"As a player, I played very often in front of 2,000 people and they were not always in the best mood to be honest, 2,000 people can create a bad mood – I remember that very well!
"After their long break I think our fans will be in the best possible shape. I hope that 2,000 people can be really influential."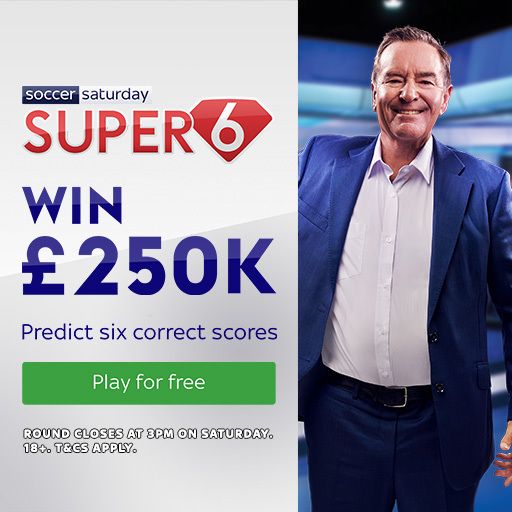 Win £250,000 for free with Super 6!
Do not miss your chance to land the £250,000 in Saturday's Super 6 round. Play for free, entries by 3:00pm.
Source: Read Full Article