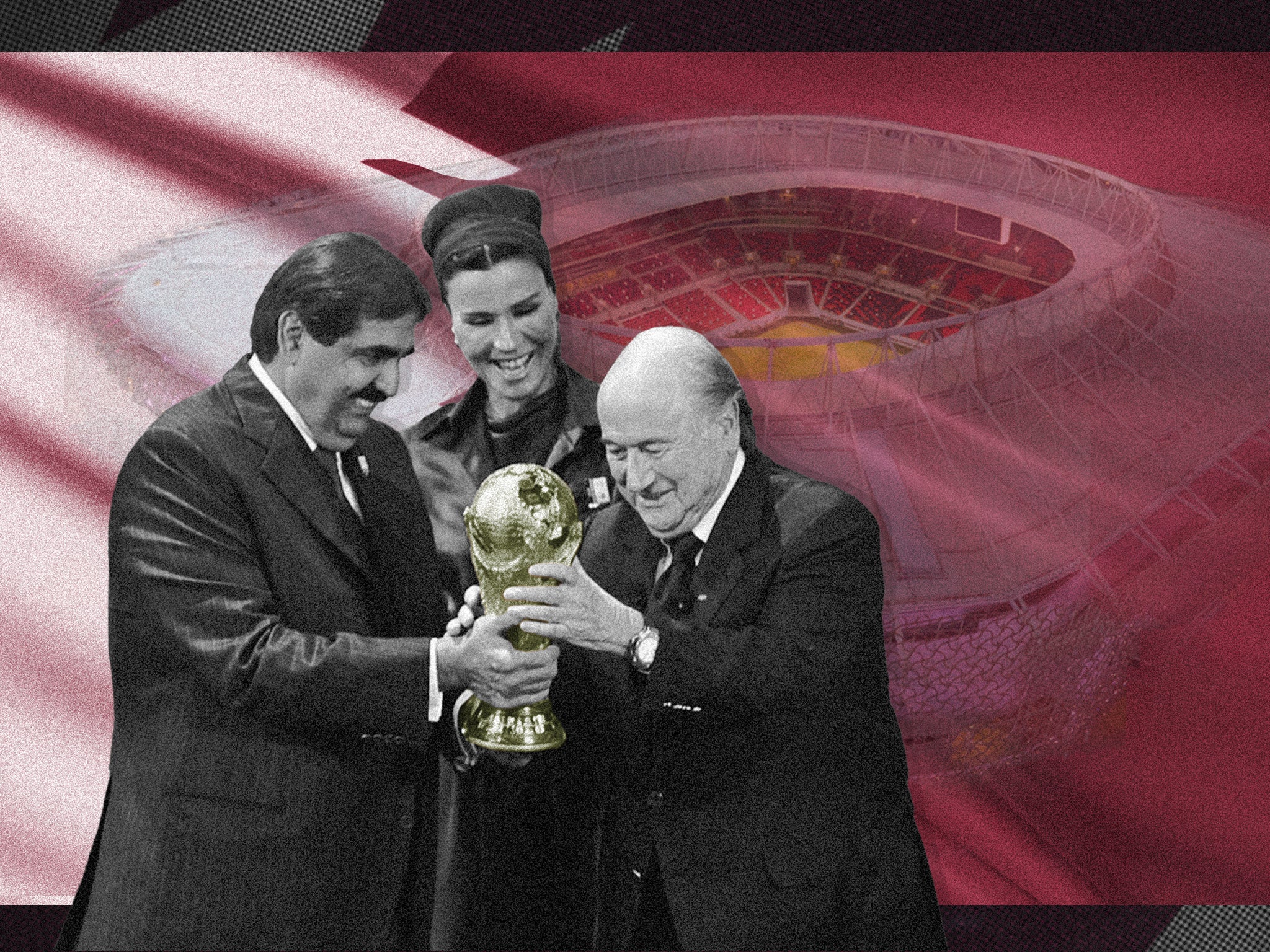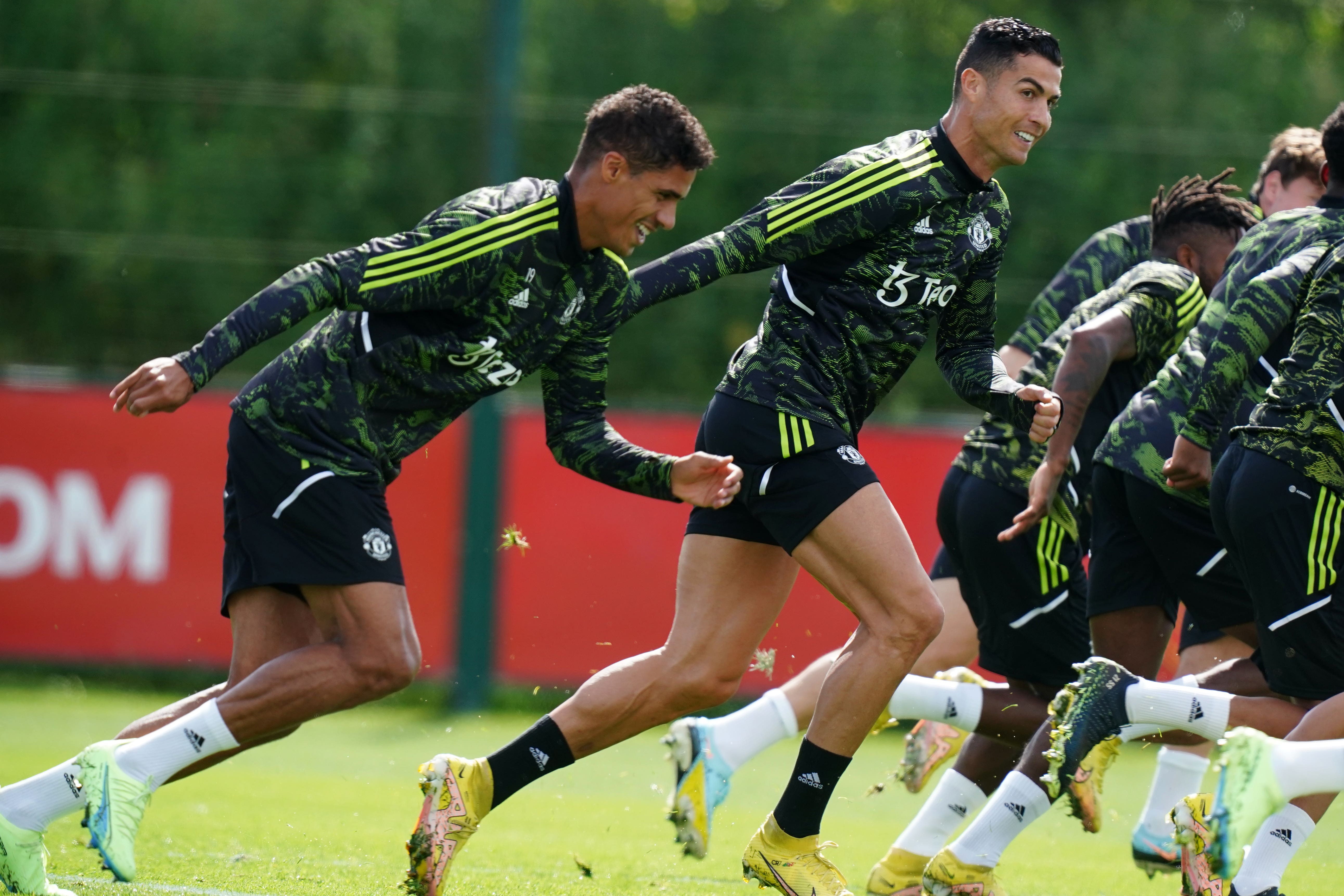 "If selected, then that's down to the manager, the first game is a bit too short, but from then onwards I'll be good and ready to go."
England's first training session in Qatar took place against the backdrop of a setting sun as the local call to prayer brought an end to the section open to the media.
All of Gareth Southgate's 26-man squad took to the training pitch at the Al Wakrah Sports Complex to the south of Doha, a finely-manicured surface perfected by the Football Association's own groundsman, who arrived in the country over the weekend to prepare.
Having been greeted by several hundred fans on their arrival at their nearby hotel base the previous night, England ran out in the 12,000-seater stadium which they hope will be their training location for the next few weeks.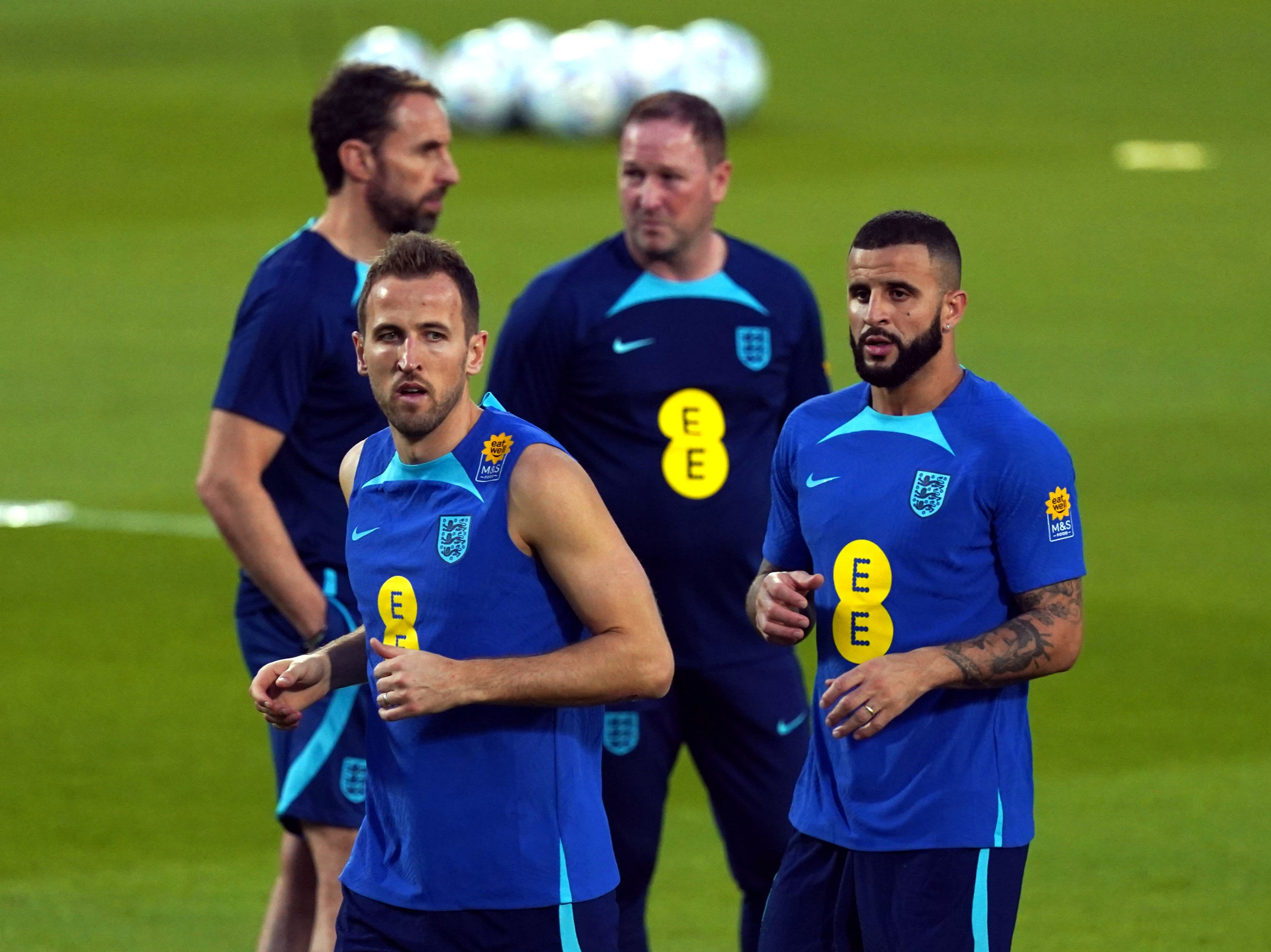 Midfielder James Maddison described the temperatures as giving the day "a pre-season feel" but England get down to the serious business when they play their opening game against Iran on Monday.
Training in later, cooler conditions will ease the players into the change of temperature, the mercury reaching 33 degrees two hours before the session.
From Thursday training switches to 12:30 local time and the tank tops sported by the majority of the squad will become custom.
Recommended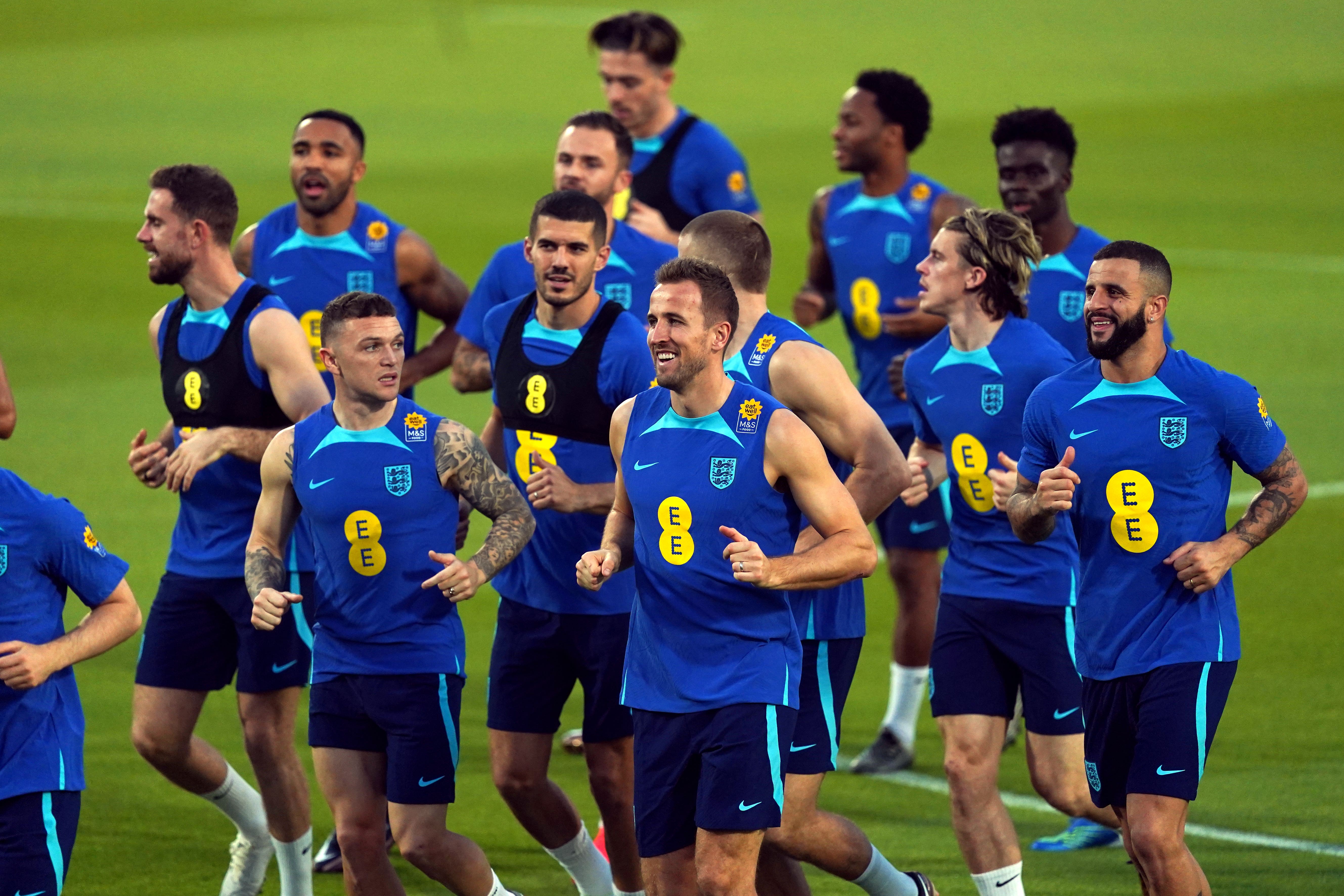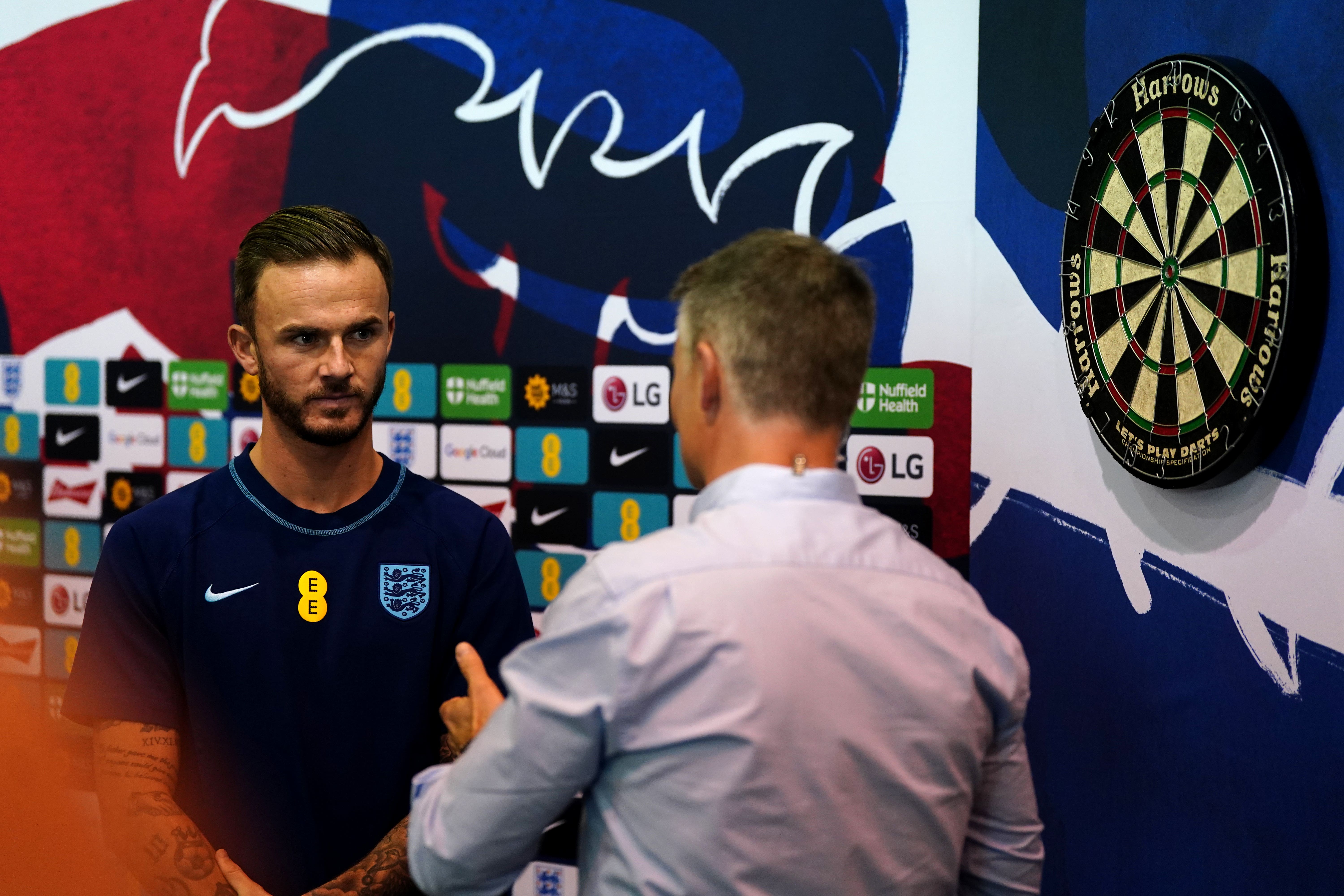 Between sessions in the desert sun, the squad will also be able to enjoy inflatable football darts, a pool table and games consoles in their training complex.
Additional reporting by PA
Register for free to continue reading
Registration is a free and easy way to support our truly independent journalism
By registering, you will also enjoy limited access to Premium articles, exclusive newsletters, commenting, and virtual events with our leading journalists
{{#verifyErrors}} {{message}} {{/verifyErrors}} {{^verifyErrors}} {{message}} {{/verifyErrors}}
By clicking 'Create my account' you confirm that your data has been entered correctly and you have read and agree to our Terms of use, Cookie policy and Privacy notice.
This site is protected by reCAPTCHA and the Google Privacy policy and Terms of service apply.
Already have an account? sign in
By clicking 'Register' you confirm that your data has been entered correctly and you have read and agree to our Terms of use, Cookie policy and Privacy notice.
This site is protected by reCAPTCHA and the Google Privacy policy and Terms of service apply.
Register for free to continue reading
Registration is a free and easy way to support our truly independent journalism
By registering, you will also enjoy limited access to Premium articles, exclusive newsletters, commenting, and virtual events with our leading journalists
{{#verifyErrors}} {{message}} {{/verifyErrors}} {{^verifyErrors}} {{message}} {{/verifyErrors}}
By clicking 'Create my account' you confirm that your data has been entered correctly and you have read and agree to our Terms of use, Cookie policy and Privacy notice.
This site is protected by reCAPTCHA and the Google Privacy policy and Terms of service apply.
Already have an account? sign in
By clicking 'Register' you confirm that your data has been entered correctly and you have read and agree to our Terms of use, Cookie policy and Privacy notice.
This site is protected by reCAPTCHA and the Google Privacy policy and Terms of service apply.
Source: Read Full Article