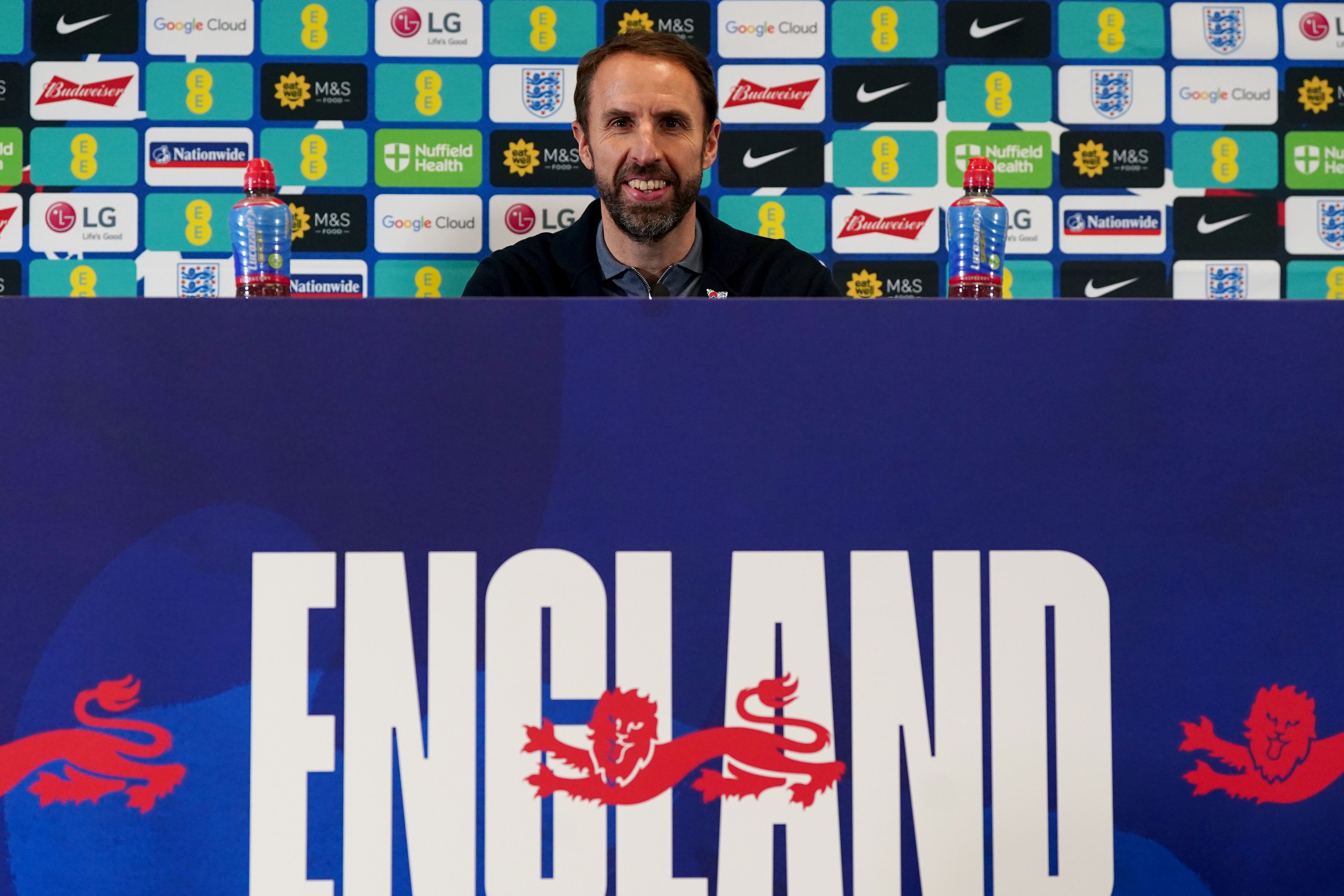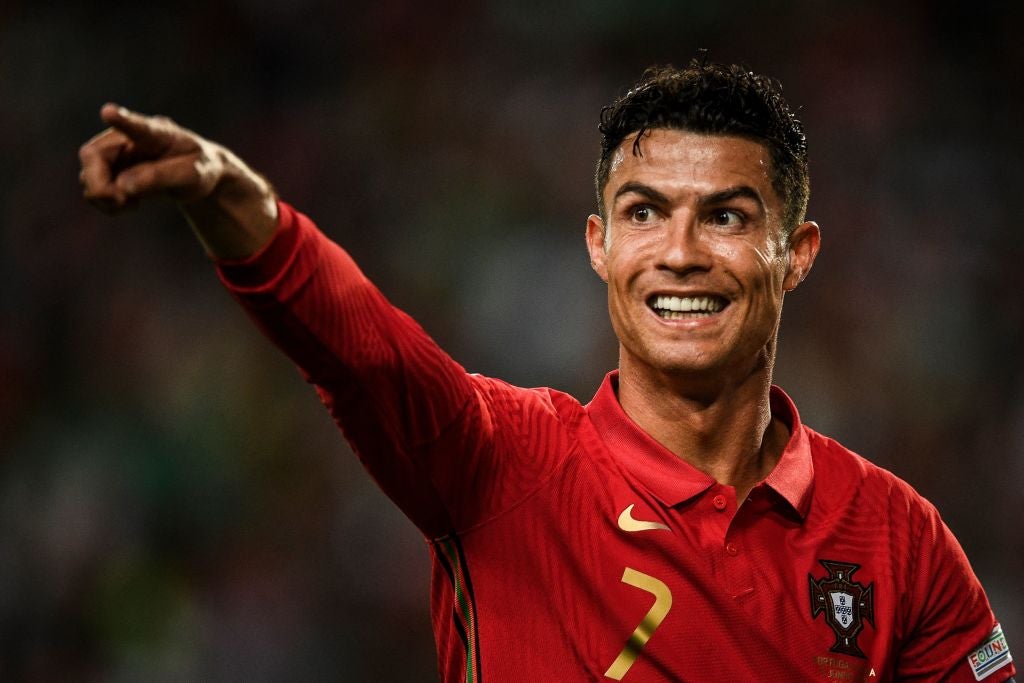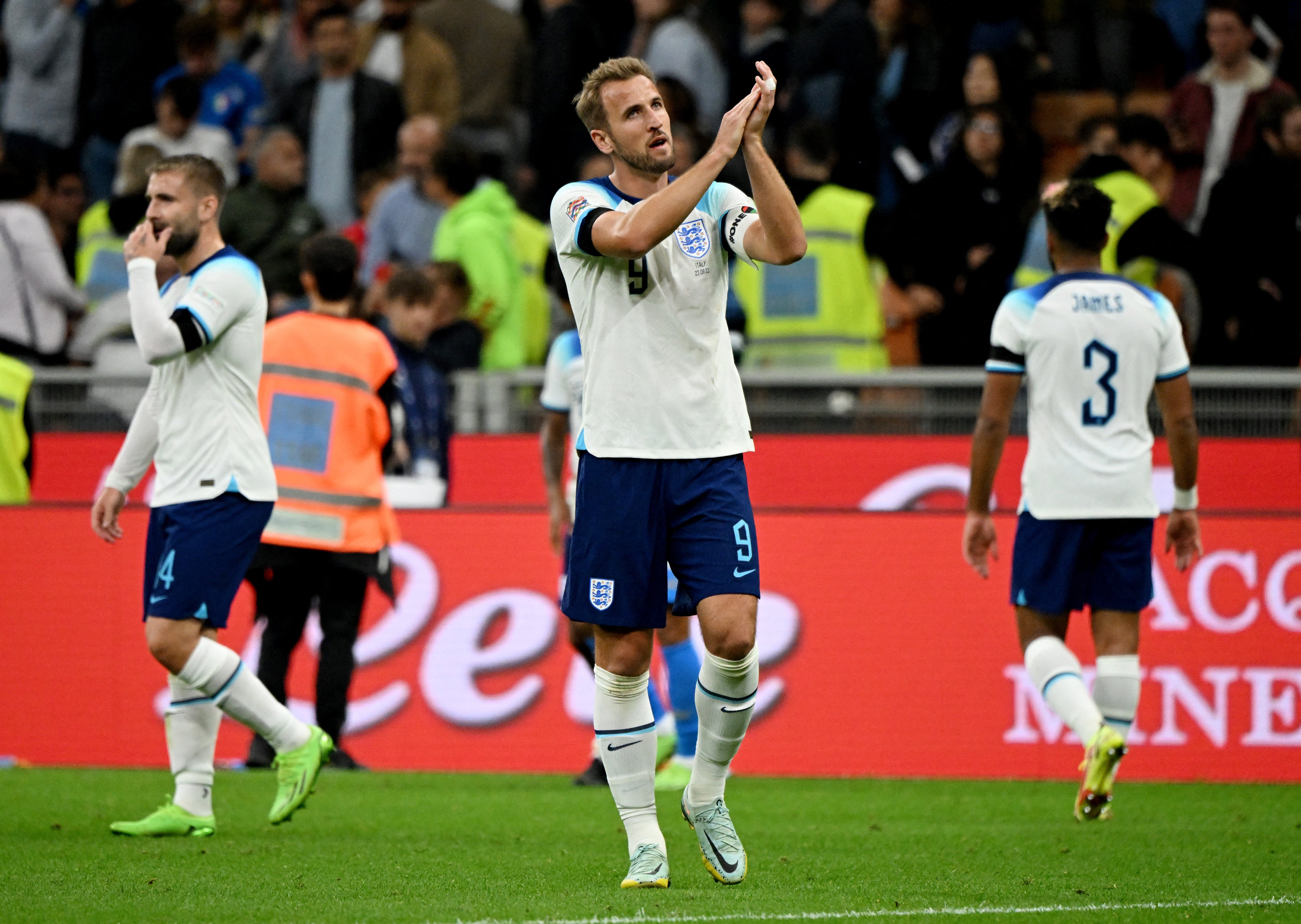 Yet, as the England manager will know well, it is not like Sterling hasn't been here before. There were similar doubts before the start of last year's Euros, during the beginning of the end of his Manchester City career. They were put to bed by winning goals against Croatia and the Czech Republic, as Sterling ended the group stage as England's only goalscorer. Then he found the breakthrough against Germany too, setting up that statement 2-0 victory in the last 16. He was the standout performer in the quarter-final against Ukraine in Rome too. No player did more to push Southgate's side into the last four.
Raheem Sterling celebrates scoring against Germany at Euro 2020
That summer was the product of a long upward trajectory at international level that started one night in Seville. Sterling credits the 3-2 win over Spain in October 2018 as the turning point in his international career. Having gone more than three years without scoring for his country before that night, his two goals not only helped add substance to England's unexpected World Cup semi-final appearance a few months earlier, but also quietened his most persistent critics. There have been 15 goals in his 33 appearances since.
Sterling once joked that, if he was yet to truly blossom for England, it was because "the gaffer takes me off early". It was at least partly true – he had completed only five sets of 90 minutes under Southgate back then – but it is not any more.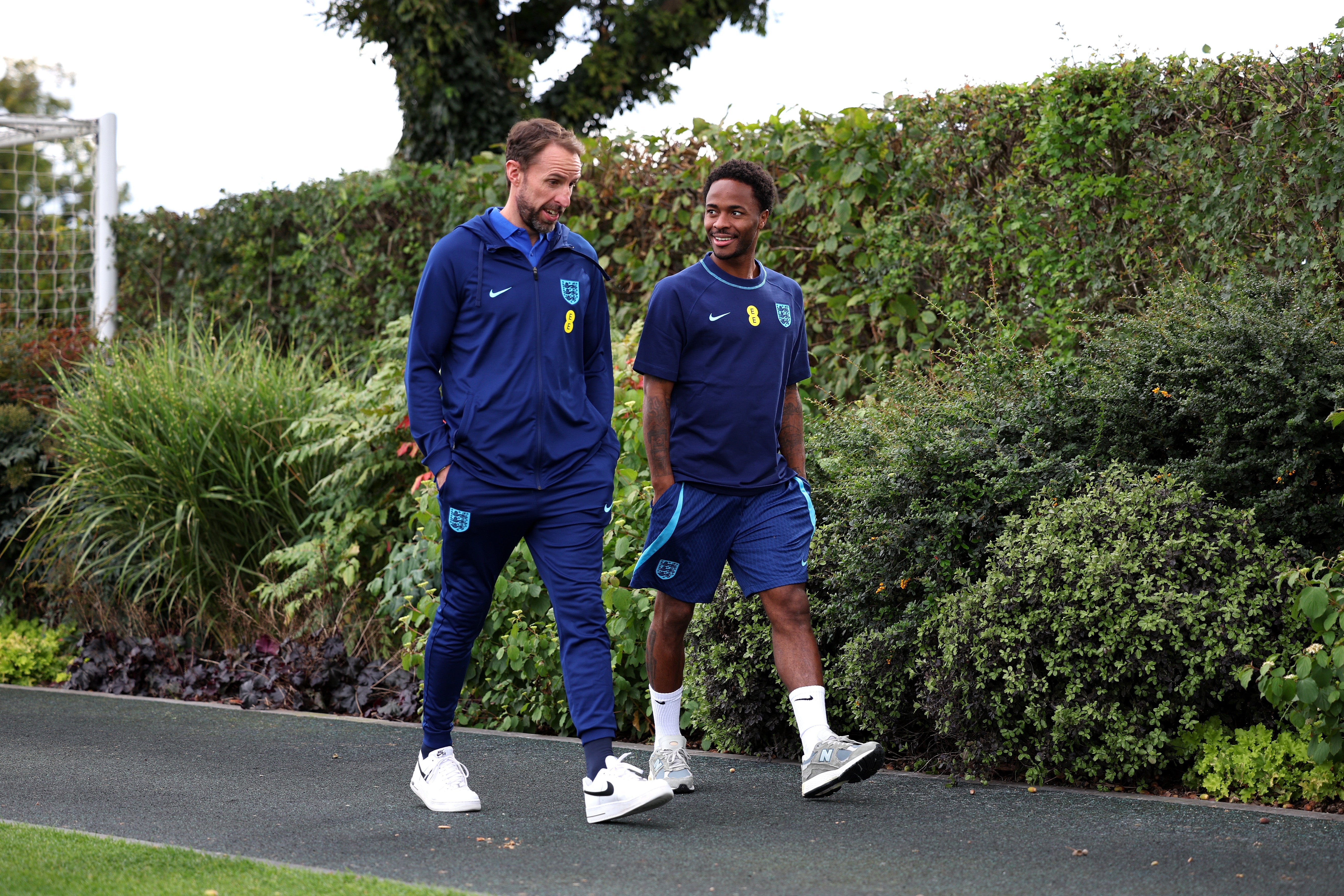 England manager Gareth Southgate and Raheem Sterling
He has started all but one of the competitive fixtures he has been available for since that night, being substituted before the hour mark only once, and that when already 3-0 up against San Marino. A captain of his country on four occasions now, he has his manager's total trust.
In return, Southgate has Sterling's full respect. Ask those who know him well and they will say that he especially looks forward to England's camps, which he has come to regard as safe havens – open, collaborative spaces where he can escape the everyday noise and simply focus. If there were points over the past decade when an England shirt appeared to weigh heavy on his shoulders, that has not been the case for a long time now. If anything, the opposite is true.
Recommended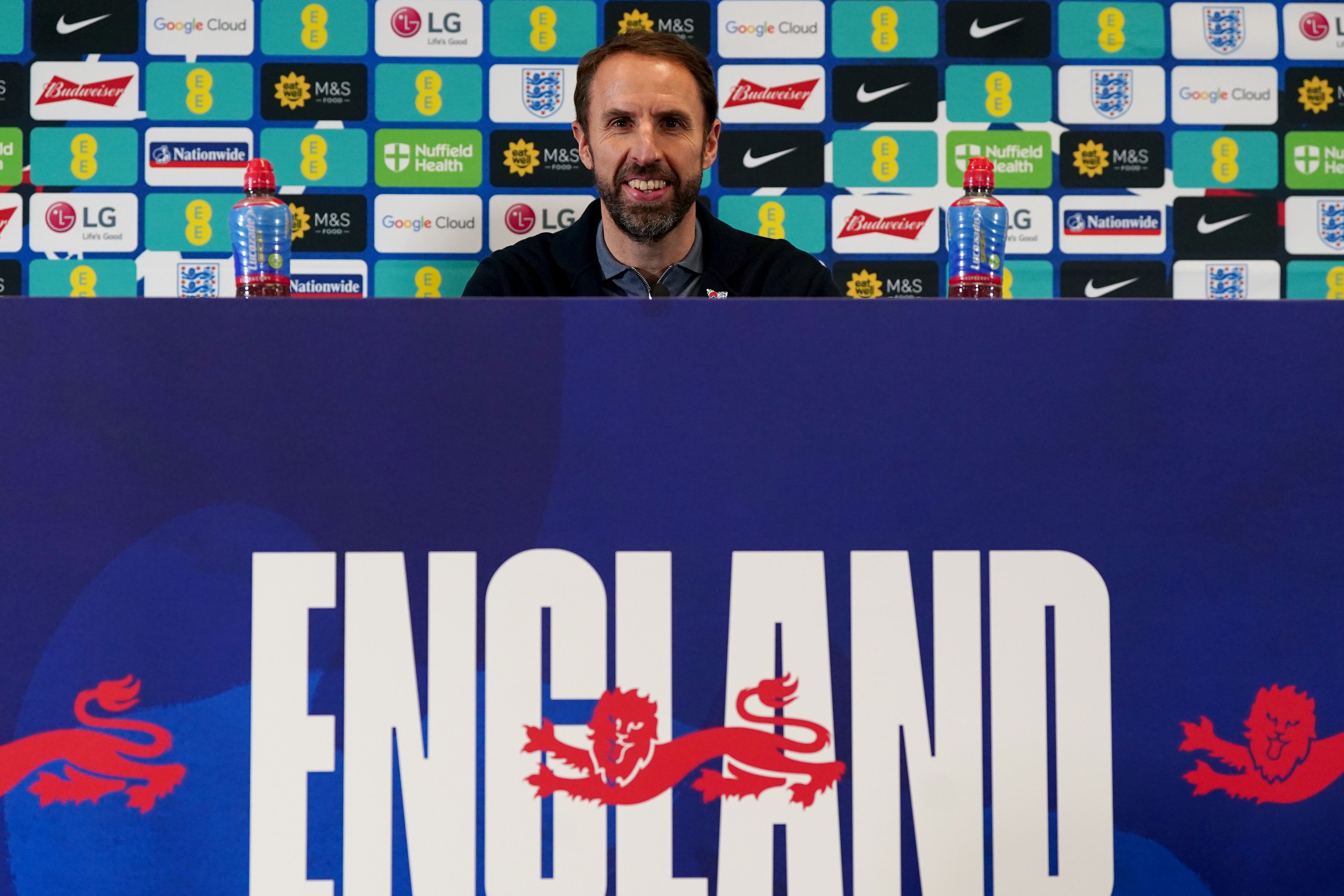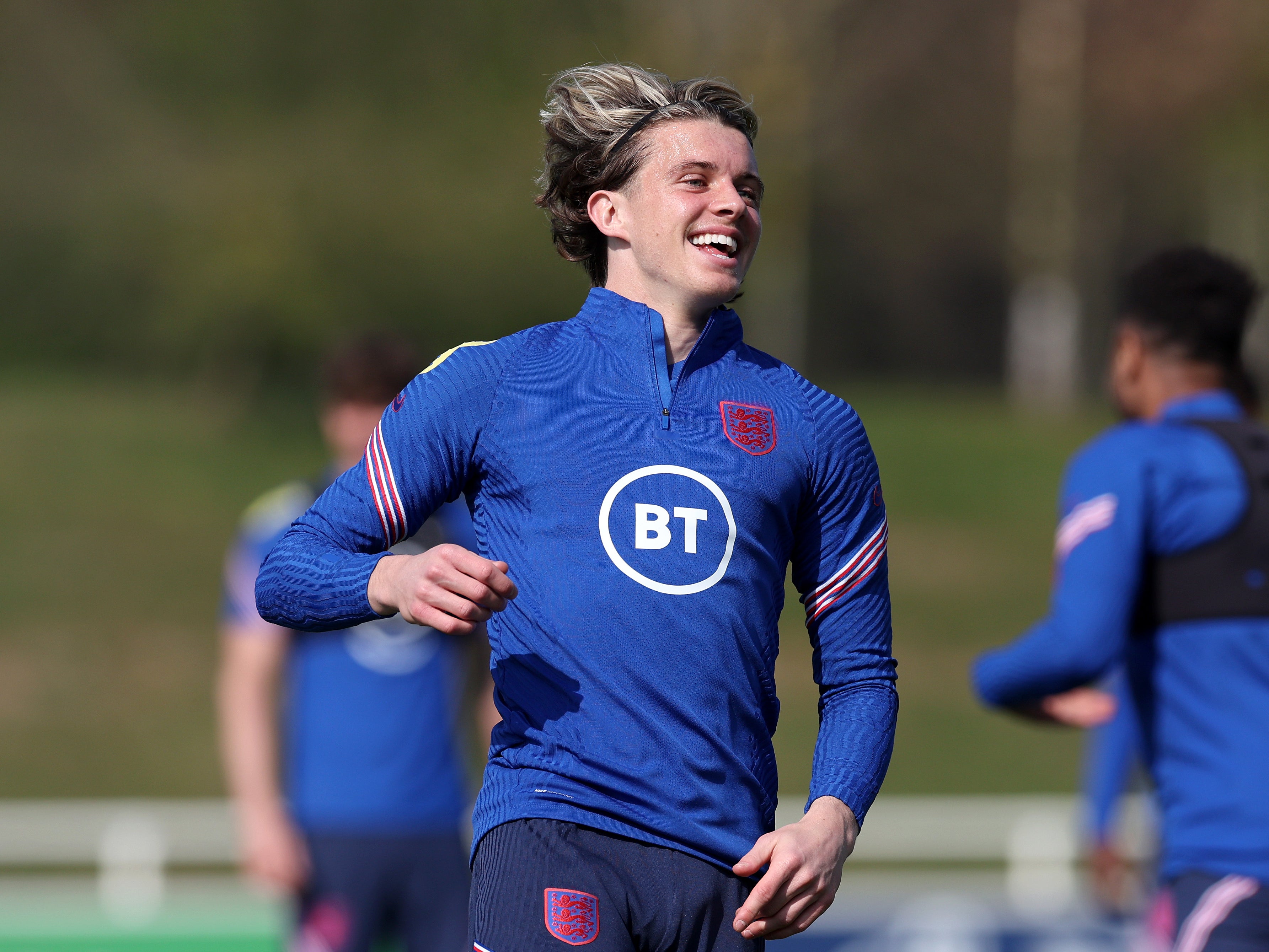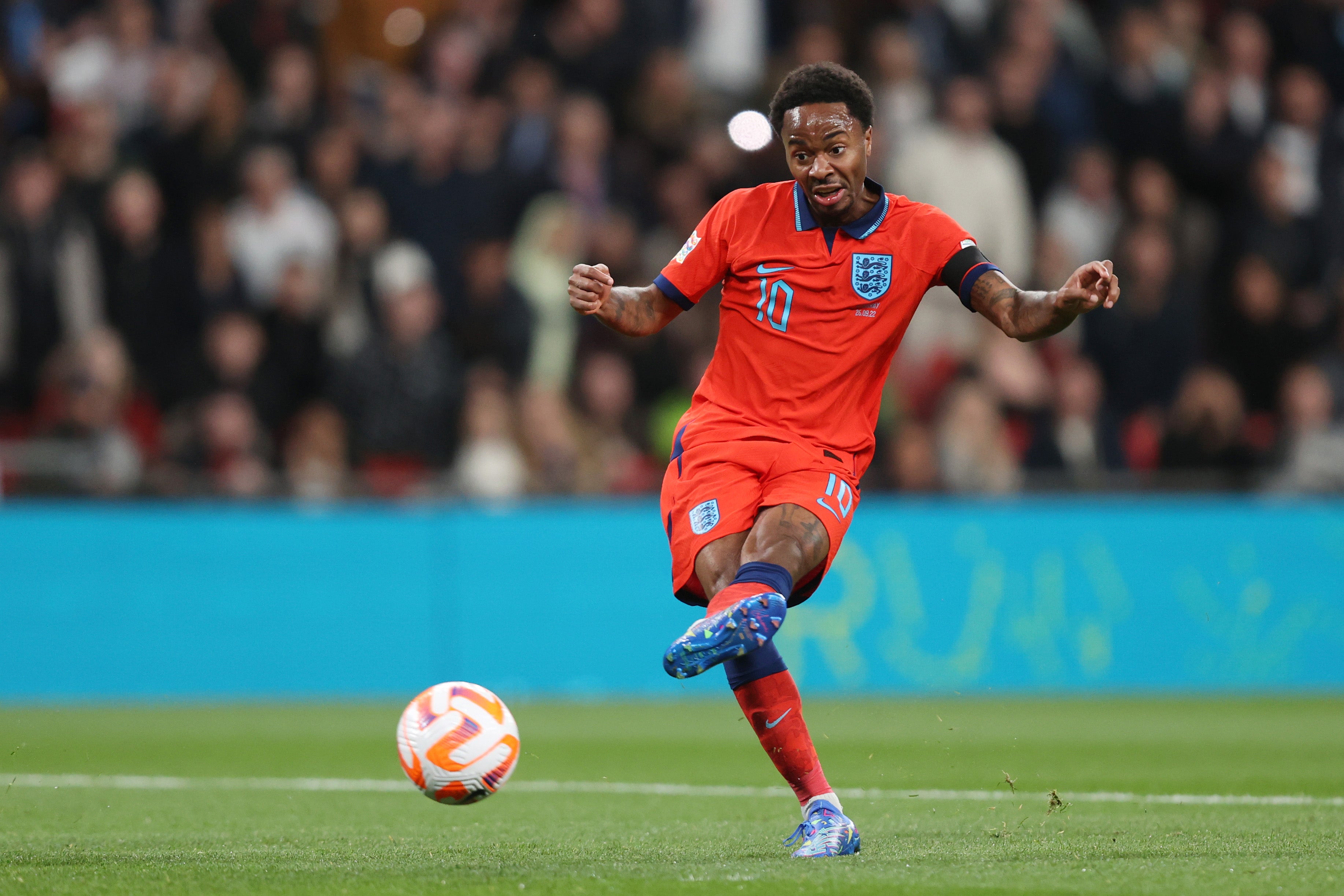 Raheem Sterling shoots during the Nations League match against Germany
After the turbulence of him changing clubs and his new club changing managers over the last six months, that sense of familiarity can only be of benefit over the next month. And despite now having a decade of international experience behind him, Sterling will not turn 28 until the quarter finals of this World Cup. If the teenager who made his debut in Stockholm 10 years ago had planned out the career ahead of him, he would have targeted this tournament as the time to hit his peak. He still can and, as he did at the Euros, send a reminder of his enduring importance to this England team.
Register for free to continue reading
Registration is a free and easy way to support our truly independent journalism
By registering, you will also enjoy limited access to Premium articles, exclusive newsletters, commenting, and virtual events with our leading journalists
{{#verifyErrors}} {{message}} {{/verifyErrors}} {{^verifyErrors}} {{message}} {{/verifyErrors}}
By clicking 'Create my account' you confirm that your data has been entered correctly and you have read and agree to our Terms of use, Cookie policy and Privacy notice.
This site is protected by reCAPTCHA and the Google Privacy policy and Terms of service apply.
Already have an account? sign in
By clicking 'Register' you confirm that your data has been entered correctly and you have read and agree to our Terms of use, Cookie policy and Privacy notice.
This site is protected by reCAPTCHA and the Google Privacy policy and Terms of service apply.
Register for free to continue reading
Registration is a free and easy way to support our truly independent journalism
By registering, you will also enjoy limited access to Premium articles, exclusive newsletters, commenting, and virtual events with our leading journalists
{{#verifyErrors}} {{message}} {{/verifyErrors}} {{^verifyErrors}} {{message}} {{/verifyErrors}}
By clicking 'Create my account' you confirm that your data has been entered correctly and you have read and agree to our Terms of use, Cookie policy and Privacy notice.
This site is protected by reCAPTCHA and the Google Privacy policy and Terms of service apply.
Already have an account? sign in
By clicking 'Register' you confirm that your data has been entered correctly and you have read and agree to our Terms of use, Cookie policy and Privacy notice.
This site is protected by reCAPTCHA and the Google Privacy policy and Terms of service apply.
Source: Read Full Article