Vinicius Jr has sensationally claimed that referees are "always against Real Madrid on purpose" at the Bernabeu after Manchester City snatched a 2-1 win.
Los Blancos coughed up a 1-0 lead to the Premier League champions in the first leg of their last 16 tie, with Gabriel Jesus and Kevin De Bruyne's penalty securing the advantage heading back to the Etihad.
But the Real youngster has reacted angrily to the loss, blaming his compatriot for fouling Sergio Ramos in the build-up to the equaliser.
Download the new Independent Premium app
Sharing the full story, not just the headlines
"Gabriel Jesus committed a foul in the first goal and everyone knows it. We have the VAR but the referee didn't want to go and have a look at the play. I could see it from the sidelines and it was clear," Vinicius said.
"Referees always come here and make decisions against us on purpose, it's always the same.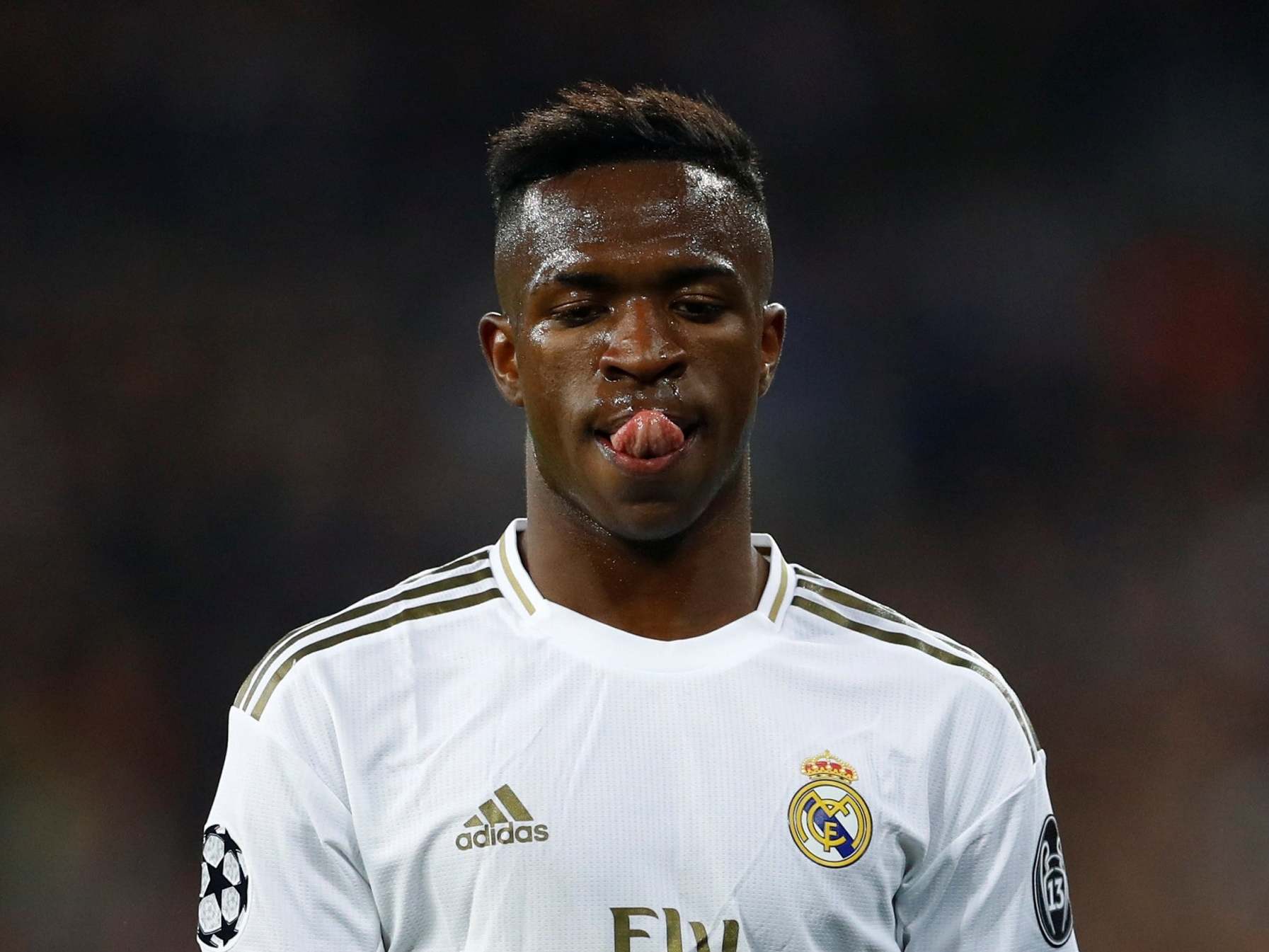 "We are the team that has won the most league titles and most Champions League, it will always be like this."
But Jesus rejected any suggestion of foul play, maintaining the physical aspect of the sport should allow for such contact.
"Football is a contact sport, I didn't push him," Jesus claimed. "I barely used my hand and didn't make a big movement, I stayed still, it wasn't a foul."
Zinedine Zidane refused to complain about the non-call, instead blaming his team for switching off after taking the lead through Isco.
"The referee told me there was no push and he made his decision," Zidane revealed.
"What bothers me is what we did, the errors we made hurt a lot because we didn't deserve this. You have to stay focused for the whole 90 minutes."
Source: Read Full Article