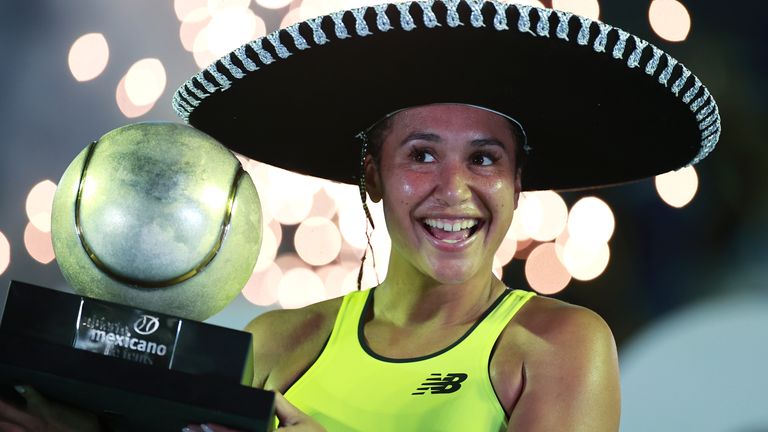 Heather Watson has won the Mexican Open after defeating Canada's Leylah Fernandez 6-4 6-7 (8) 6-1.
The British number two served up six aces on the way to victory over the 17-year-old, with the pair battling it out for almost three hours.
Watson squandered five championship points in the second-set tie-break but eventually wrapped up a fourth WTA title on her 10th match point.
"I'm so happy to get my fourth title," Watson said in quotes reported by wtatennis.com. "It's been a few years, so I'm just really, really happy I came through that match.
"It was heartbreaking losing the second set, but I also reminded myself that I also saved a lot of set points before that. It was so close, both of us had our chances.
"I just had to leave that set behind me, even though I had my opportunities, and just remind myself that it's just a tennis match and it won't be the end of the world if I don't win. Just play every point and focus on just that one point, that next point."
"Thank you so much for all the support this week!" [email protected] | @AbiertoTelcel pic.twitter.com/KhR5sBHxIY
Watson had to defeat another teenager, China's Wang Xiyu, to reach her fifth WTA Tour final in Acapulco.
She last won a title in 2016, also in Mexico, and it has been a tough road since.
The 27-year-old has dipped in and out of the top 100, but she ended last season by reaching the final of the Tianjin Open and has not looked back.
Source: Read Full Article